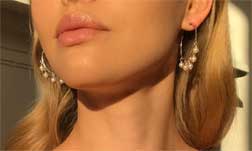 VAN PETERSON JEWELLERY
View our Selection of Necklaces, Bracelets, Earrings & more.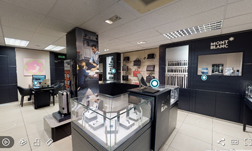 VIRTUAL TOUR
Take a 360° virtual tour around our Montblanc Boutique & Store.
Van Peterson
In the late 1970s, the Van Peterson story began with a small stall in Camden Lock Market. Originally, Eric & Lin Van Peterson sold vintage clothing and objects d'art on their small Camden Lock Market stall. 1981 is when Eric & Lin Van Peterson began creating their own jewellery designs to match their beautiful antique pieces. Each Van Peterson jewellery piece is truly unique and has taken inspiration from their extensive travels around the world. The Van Petersons keen curiosity into gemstones and symbolism makes their jewellery designs one of a kind. After being featured in glossy magazines like Harpers Bazaar, Tatler, Elle and Vogue, Van Peterson has managed to establish themselves as a luxury jewellery brand. 
Van Peterson at Wheelers Luxury Gifts
When introducing Van Peterson into our shop and online we wanted to get something in to suit each individual person. We have jewellery to suit your everyday ensemble or jewellery better suited to an evening. You name it we've got it. We carry a huge variety of colours to suit your style and mood. Van Peterson jewellery is beautifully crafted out of the highest quality materials so that they last a lifetime. 
Wheelers Luxury Gifts Shop
Mr Wheeler is dedicated to ordering a wide and high-quality range of Van Peterson products, but if by chance you happen to be looking for a particular Matt & Nat item that we do not stock, please do not hesitate to get in contact and we will try our best to assist you. We pride ourselves on offering good, old-fashioned personal service and are always happy to help.
We are an Official Van Peterson Stockist in England. Visit our Wheelers Luxury Gifts store in Loughborough, Leicestershire, that features a huge array of writing instruments, jewellery and leather. We would love for you to come and see us, we are open 6 days a week, Monday to Friday 9 - 5:30 pm and Saturday 9:30 - 5 pm. You may call 01509 266320 or contact us by email - [email protected]