Some accidents and collisions are just unavoidable. A customer of ours approached us because he had an accident with his Alfred Dunhill fountain pen, where the nib was unavoidably bent. We reassured him that this was not a problem and asked him to send the writing instrument to our Wheelers Luxury Gifts store in Loughborough, Leicestershire. We could then handle the arrangements and cost of delivering the pen to and from dunhill, who will use their team of talented writing instrument builders and services to evaluate and replace the broken parts. Dunhill provided a quote with the cost of the replacement part, or if the part is faulty due to the original craftsmanship of the item, the part would be replaced free for charge; if the the 2 year guarantee booklet which accompanied the item when purchased is provided.
If you would like a dunhill or a repair for another brand, we provide a full guided repair service for our customers, so don't throw your writing instrument away. It will be much more cost effective to have your item repaired to original standards. Call 01509 266320 or email.

View dunhill range at Wheelers - https://www.wheelersluxurygifts.com/brand/dunhill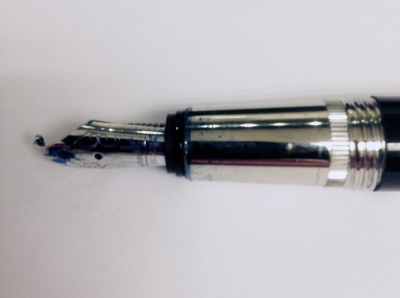 The Alfred Dunhill fountain pen nib was bent in an unfortunate accident.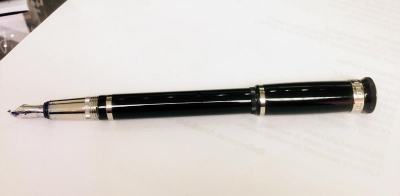 We provide a full repair service for Alfred Dunhill products including writing instruments at Wheelers.
Official Alfred Dunhill Site - http://www.dunhill.com