As spring slowly creeps upon us, Radley has released a collection of new colours to put us in the mood for springtime. Springtime means so many things! Lighter mornings and evenings, temperatures rising (the UK gets there eventually), flowers start to bloom; it means we're one step closer to summer!
Even though it still may be a bit chilly accessorising with pastels will get you in the mindset for warmer days. Put your deep winter colours away and let the spring colours out to play!
Black and white are colours of the past we're now into bright, playful colours. Radley's Cuba Street bag is now available in delicious Prairie Pink and light Espresso. The Cuba Street collection features tailored pieces that can be used every single day.

We all like ice cream, but there is nothing worse than having a craving for it at the wrong time. Satisfy those ice cream cravings with Radley's latest Mill Bay colours - Cucumber, Butter & Prairie Pink. The Mill Bay collection is a great choice for the weekend. The Mill Bay bag can be worn as a cross body bag or a shoulder bag due to the double chain.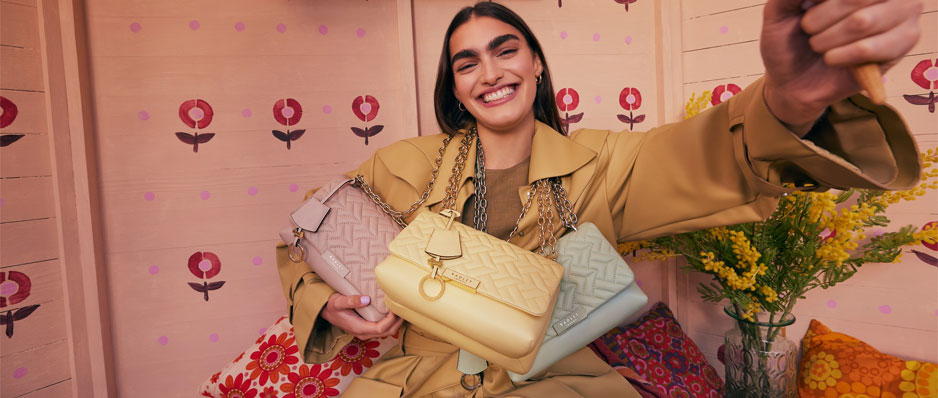 Radley's Finsbury Park collection has become somewhat of an icon to the brand. The Finsbury Park collection is a familiar favourite for those of you who are opting for a more sustainable avenue. The Finsbury Park Quilt bag is now available in Radley's new delectable Espresso colour. The Finsbury Park line is perfect for the everyday adventurer.