LAMY is known for creating exciting writing instruments that are suitable for all ages, the xevo line is no exception. Created as an 'entry-level' writing instrument the xevo ballpoint pen is crafted from high-quality plastic with a metal clip.
With clean contours and a distinctive form, the xevo ballpoint pen offers technical perfection. Previously available in black and white, LAMY's xevo ballpoint pen is now in burgundy and light blue.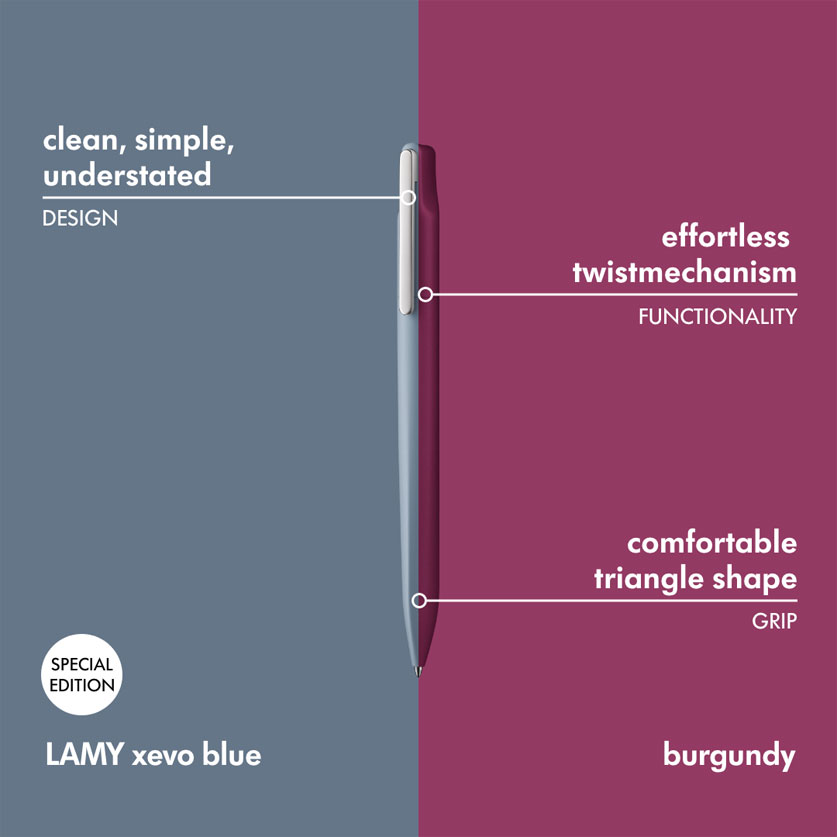 These writing instruments (x)evoke a very special kind of feeling… The LAMY xevo ballpoint pen is now available in two new special edition colourways.