What is sustainability?
"Sustainability is the ability to exist constantly. In the 21st century, it refers generally to the capacity for the biosphere and human civilization to coexist".
Wheelers & Sustainability
Here at Wheelers Luxury Gifts, we feel it is our duty to make changes to the way we operate by reducing the impact we have on the environment. We're constantly looking for new innovative ways to become more sustainable. Currently, we use a variety of different packaging methods.
The cardboard boxes we use have been upcycled, the boxes we receive deliveries in we use to send out to our customers
We upcycle all air cushions we receive in, we're also looking into purchasing our own air cushion machine. This is to reduce the amount of bubblewrap we use
The DPD parcel bags we use are 100% recyclable
We use biodegradable chippings (simply run them underwater)
Not only are we becoming more conscious about our impact on the environment but some of the brands we stock are also becoming more aware of their environmental impact.
TUMI
TUMI's 'Recycled Capsule' collection has been crafted using fabrics that have been engineered from post-industrial and post-consumer waste. TUMI creates durable products that have been designed to last. The Recycled Capsule collection meets the same standards as every other TUMI product. TUMI prides themselves on their 'Global Repair Network':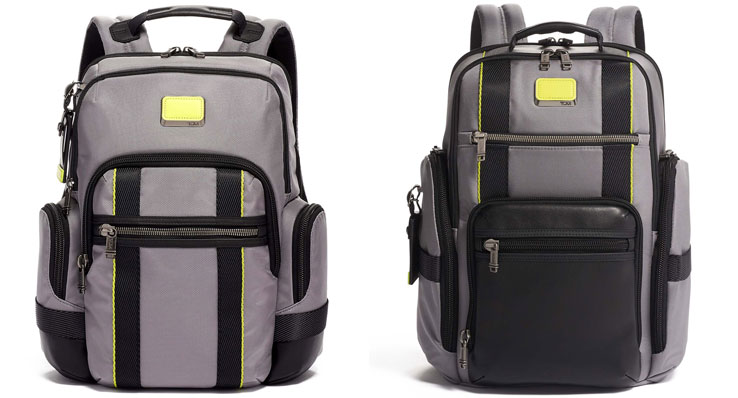 "If something goes wrong, we'll fix it. If it breaks, we'll repair it. If it's lost, we'll help you track it down with the TUMI Tracer® product recovery program. This means fewer bags end up in landfills".
If you purchase a TUMI product from us and something goes wrong, send it back to us and we'll send it to TUMI to be repaired.
Matt & Nat
Matt & Nat is known for being a 100% vegan brand. Matt & Nat stands for MAT(T)ERIAL + NATURE. Throughout product 0 animal products are used. Matt & Nat's leather items have strictly been crafted from vegan leather (PU (polyurethane) and PVC (polyvinylchloride)), cork or rubber. The internal lining of Matt & Nat products has been crafted from recycled 100% recycled plastic bottles.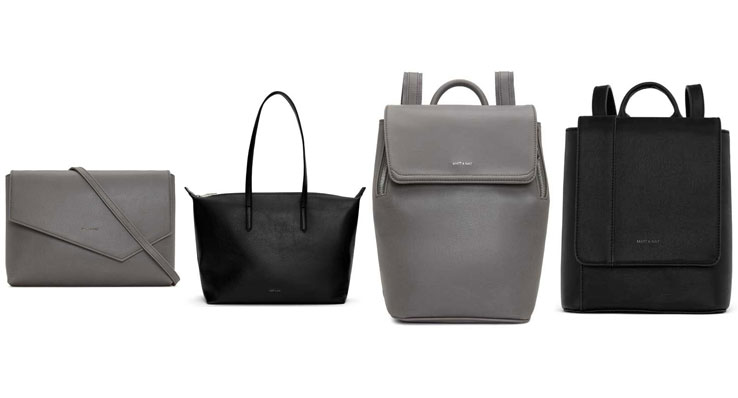 Matt & Nat are in partnership with dressforsuccess.org, where you can donate your unwanted items for someone else to enjoy.
Montegrappa
Montegrappa has recently released its 'Elmo Ambiente' collection. Montegrappa's Elmo Ambiente line is the first foray into artisanal plastics. The Elmo Ambiente writing instruments have been crafted in collaboration with Smile Plastics. Smile's research into innovative processes and finishes has seen it work with many of the leading names in conscious fashion and design. Based near Vicenza, the certified B Corporation brings its sustainable creativity to the packaging and desk accessories supplied with this landmark release.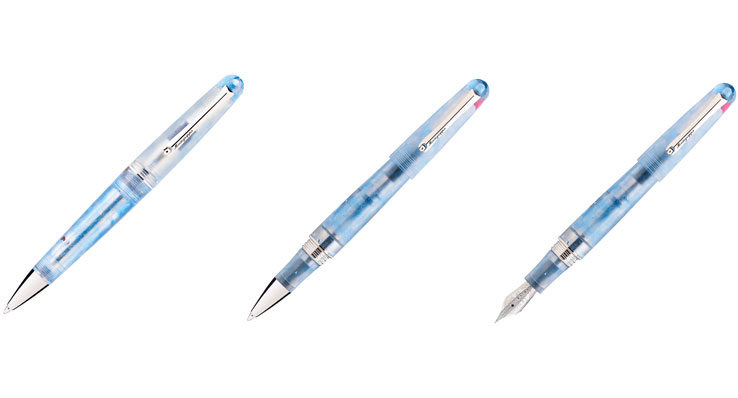 The Elmo Ambiente writing instruments will be accompanied by exclusive accessories that have been made from reconstituted leather, textiles and paper expand the vision of a sustainable future
Pen Sense
We have a sister company if you weren't aware, Wheelers Luxury Gifts trading as Pen Sense. As well as carrying Wheelers brands, Pen Sense also stocks unique brands who contribute to making the world a more sustainable place. Pen Sense uses the same sustainable delivery methods that Wheelers Luxury Gifts use.
nuuna
nuuna notebooks are not only pleasing to look at but they've been crafted using sustainable methods. The bright coloured covers have been crafted out of soft recycled leather, metallic artificial leather, or jeans label material. Silk-screen printing is then used to create bright, intense coloured covers. The pages inside your nuuna notebook have been strictly sourced from sustainably managed forests and all colours are plant-oil based. As well as using sustainable forests, nuuna supports the reforestation initiative Bergwaldprojekt e.V.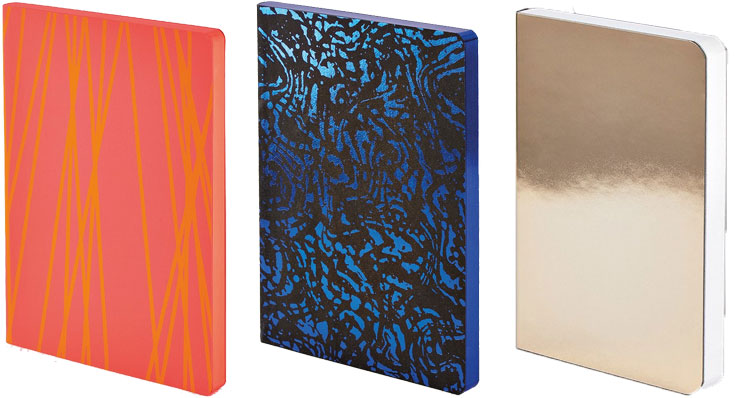 Caran d'Ache
Known for their innovative writing instruments Caran d'Ache has teamed up with Nespresso for the 3rd time to create the 849 ballpoint pen crafted from recycled Nespresso capsules. These limited edition ballpoint pens are limited edition.
The 1st edition 849 ballpoint pen was crafted using the 'Dharkan' capsule. The 2nd edition 849 ballpoint pen was created using the 'India' capsule. The 3rd edition ballpoint has been crafted from the 'Arpeggio' capsule, a Nespresso best-seller.
What can you do to become more sustainable?
By incorporating small changes you could help make a massive difference.
Resell or donate your unwanted items. If you're simply wanting to clear out your wardrobe don't throw your unwanted clothes away use charities or companies who will take your old clothes to repurpose them.
Recycle. Find out through your local council what is acceptable to recycle and what isn't.
Eat locally. Supermarkets use huge amounts of fossil fuels to create fruits and vegetables that are usually out of season. Try your local fruit and vegetable market stall. Failing that, if you have the facilities you could always have a go at growing your own produce.
Reduce household energy use. Not only will this help the environment but it will also save you money so it's a win-win. Turn off lights and appliances, use energy-efficient appliances, reduce the amount of time you use the tumble dryer for, use LED or CFL bulbs instead of incandescent lighting. You name it there are tons of different ways you can reduce your household energy.
There are tons of different ways you can get involved if you have any of your own ways you're leading a more sustainable life we would love to hear them.