Montblanc has unveiled its first pen launch of 2022, Meisterstück Great Masters Calligraphy. Calligraphy (beautiful writing) refers to the art of handwritten letters with a graceful and artistic appearance.
Since 1906, Montblanc is continuously exploring new mechanisms to stay at the forefront of writing technology. The Meisterstück Great Masters Calligraphy Collection introduces new, more flexible nibs that elevate the art of hand lettering, allowing for even more expressive and creative calligraphy.
The Flexible nib fountain pen and LeGrand fountain pen feature a hand-sculpted solid gold nib. Made by master artisans who oversee 35 skilled steps, these nibs are the result of great expertise, fine-tuned intuition and expert patience. The barrel and cap have been made from burgundy precious resin with a degradé effect. The burgundy red colour is a representation of one of Japans most symbolic colours.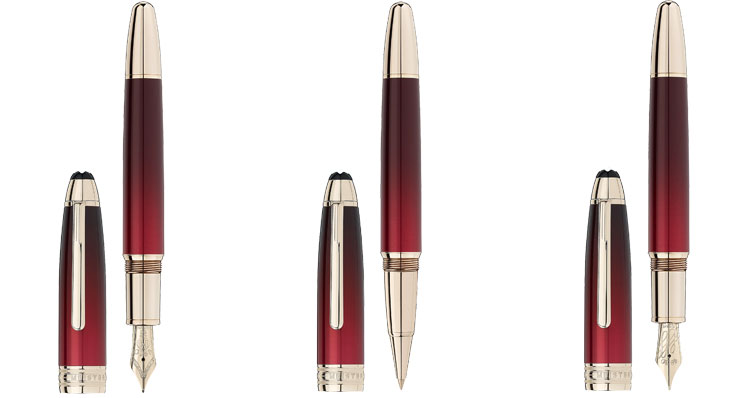 By applying different amounts of pressure, the flexible nib allows for a multitude of individual writing styles and line breadths that range from extra fine (0.3 mm) to double broad (1.6 mm) depending on the pressure applied. The Flexible nib is engraved with the iconic calligraphy symbol 888.
Writing by hand can be so freeing at times putting your thoughts to paper allows you to process your day.