The Meisterstück writing instrument is known for its literary heritage. Continuing with the literary theme, we introduce you to the Around the World in 80 Days range. The Meisterstück line has a way of bringing to life incredible stories. Around the World in 80 Days is Jules Verne's world-renowned tale of Phileas Fogg, a wealthy British gentleman, and his newly employed French valet, Jean Passepartout, journey. Fogg set a £20,000 wager with his friends at the Reform Club that he can depart from London by train at 8.45 pm on 2 October, travel the world via Suez, Bombay, Hong Kong, Yokohama, San Francisco, New York, and finish in the same place, at the same time, on 21 December, 80 days later.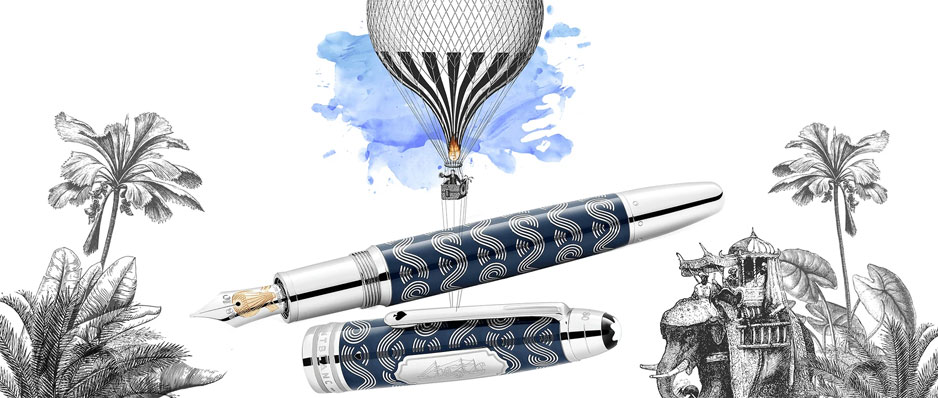 Celebrating Fogg's & Passepartout's journey, Montblanc has created a collection of writing instruments composed of the LeGrand & Classique, Doué and Solitaire editions.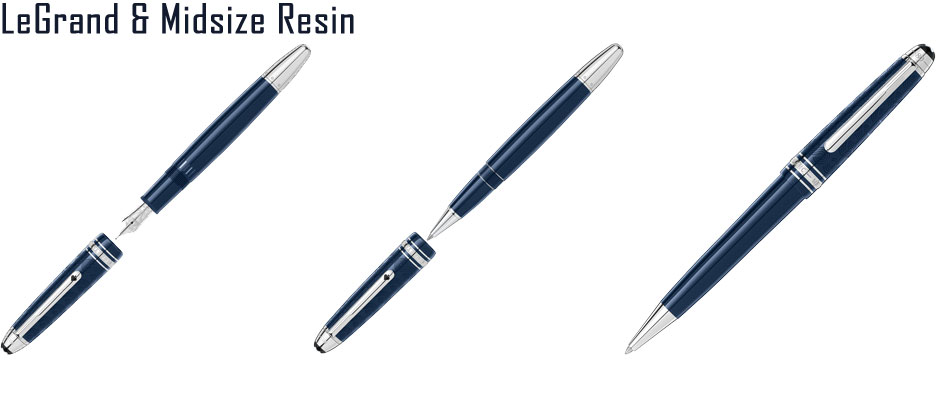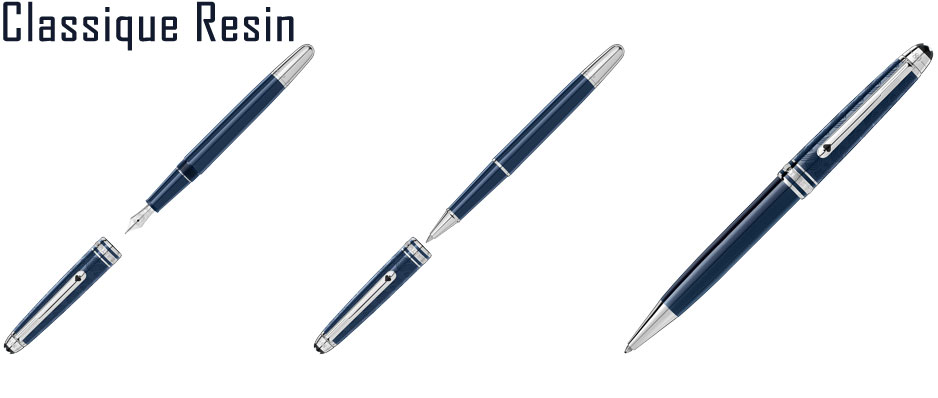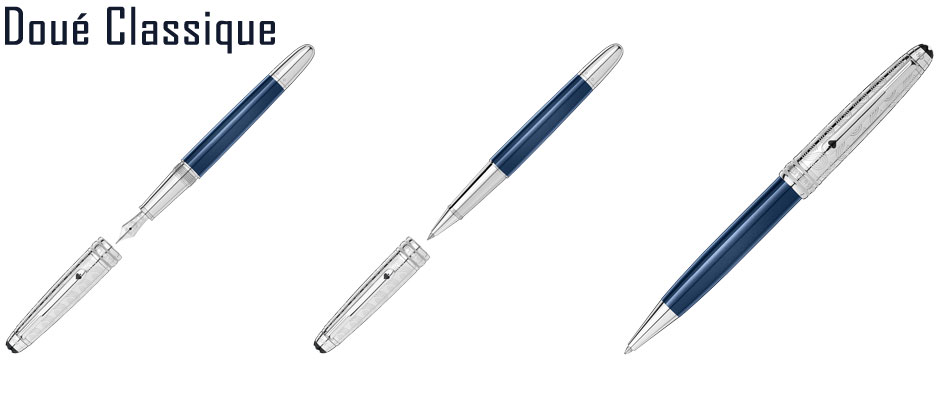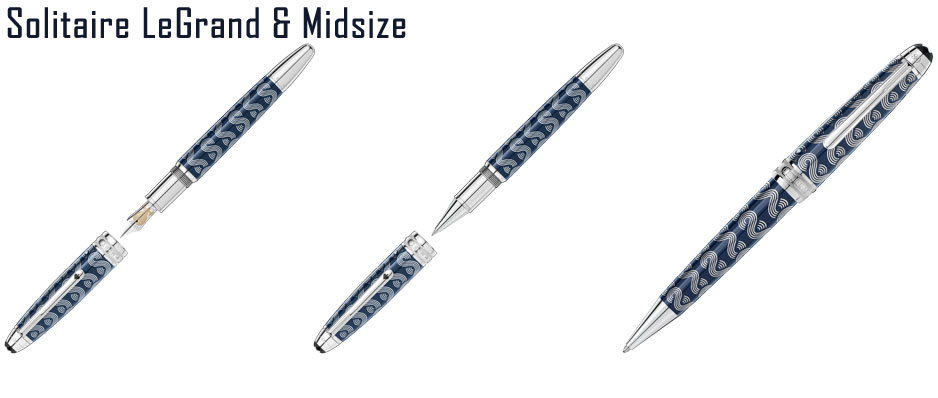 Each writing instrument features little intricate detailings to showcase Phileas Fogg's journey.
Every single platinum-coated clip features a black lacquered ace of spades, representing the wager set during a card game. Inspiration for the wave pattern came from the first part of the journey, across the Mediterranean Sea and Suez Canal. The fountain pen's nibs have each been engraved with a hot air balloon, representing Jules Verne's first novel - Five Days in a Balloon. The steamboat represents their mode of transport in the first part of the journey.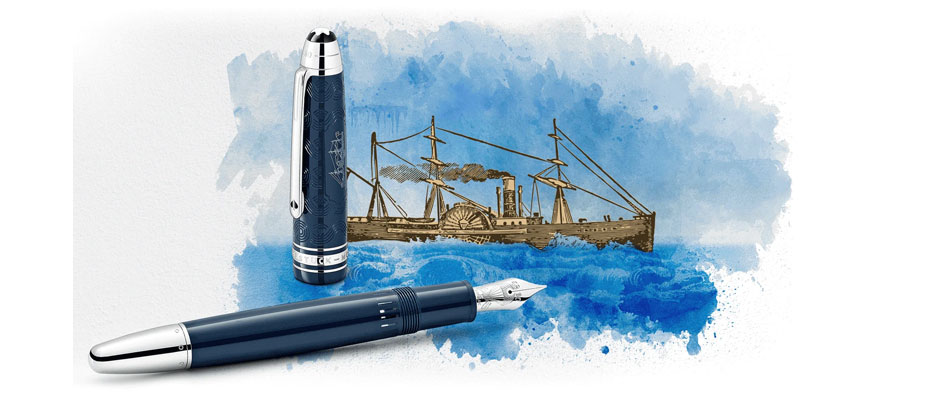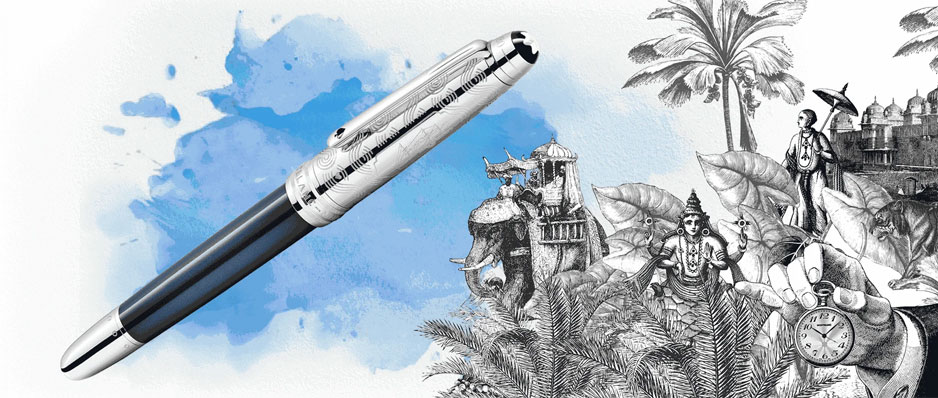 The Around the World in 80 Days collection wouldn't be complete without accessories. Of course, Montblanc has released a line of fountain pen refills to match the colour of the writing instruments. 2 Fine Stationery notebooks feature in the collection: one which features an embossed steamboat and waves, the other with embossed card suits.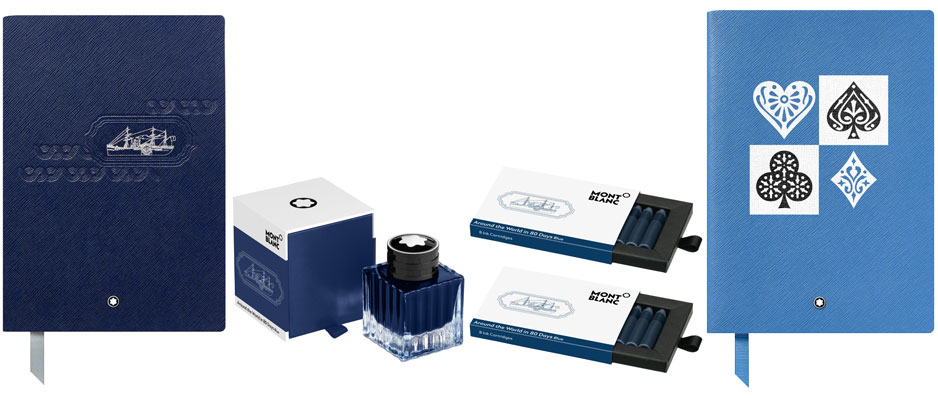 Montblanc has also created a series of jewellery pieces for the Around the World in 80 Days collection. A red bracelet and a blue bracelet both feature a lacquered card suit on the magnetic clasp. The Summit Lite smartwatch also makes an appearance in the Around the World in 80 Days collection. The Summit Lite watch now features a blue leather strap embossed with the iconic wave pattern.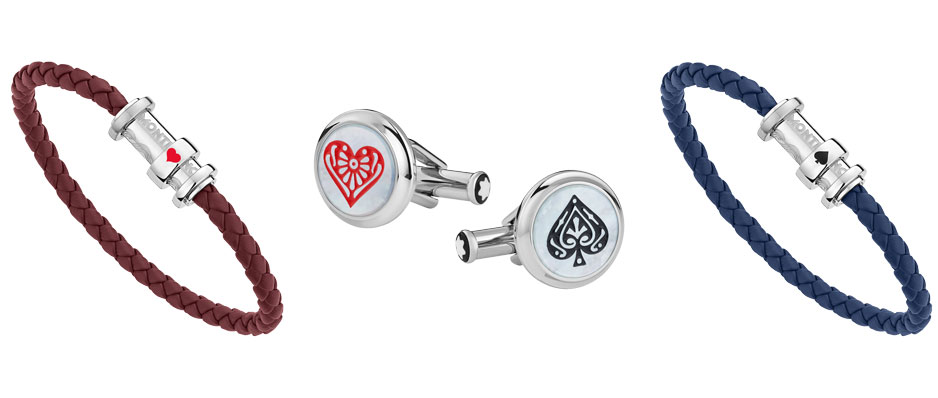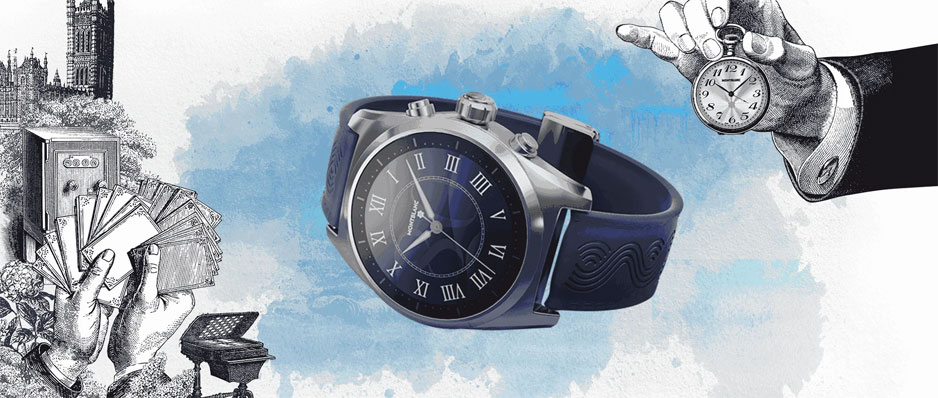 If you have any questions surrounding the Meisterstück Around the World in 80 Days collection please don't hesitate to contact us :). Each writing instrument is presented inside a bespoke gift box that we can plaque engrave. Each writing instruments clip can be engraved for free of charge.