Every year since 1992, Montblanc has created a line of fountain pens that focus on the promoters and advocates that helped to cultivate some of the most influential artistic movements. Montblanc's Patron of Art collection is always available in two limited versions: Limitation 4810, named after the height of Mont Blanc mountain, Limitation 888, named in honour of the number eight - considered throughout Asia to be a lucky number.
2022 marks the final year Montblanc is releasing a Patron of Art writing instrument and boy are they going out with a bang. Montblanc's final Patron of Art pen is honouring not one but two historical figures; Queen Victoria and her consort Prince Albert.
As Queen of the United Kingdom of Great Britain and Ireland, and later Empress of India, and Prince Consort of Sachsen-Coburg and Gotha, Victoria and Albert ruled not only an empire but an era. The Montblanc Patron of Art Homage to Victoria & Albert Limited Edition is dedicated to Queen Victoria and Prince Albert and their passion for music and art.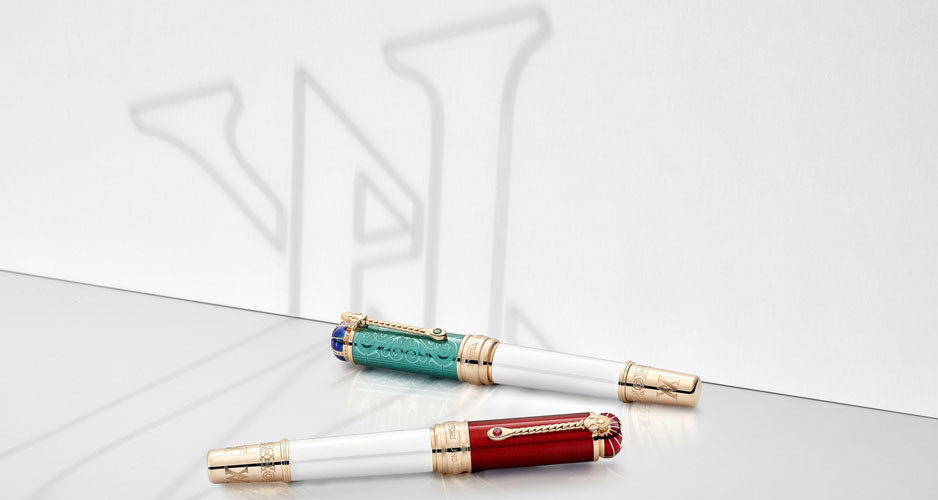 Both 4810 fountain pens can be seen sporting a pearly white lacquer barrel with gold-coated fittings. Both fountain pens feature a gold-coated tiny replica of Victoria's sceptre with a synthetic stone on the end. One green synthetic stone and one red synthetic stone - both referring to Queen Victoria's engagement ring that was embellished with green and red gemstones.
Queen Victoria's fountain pen features a mint green cap with a pattern inspired by the fence surrounding Albert Memorial in Kensington Gardens. Mint green was one of Queen Victoria's favourite colours to wear.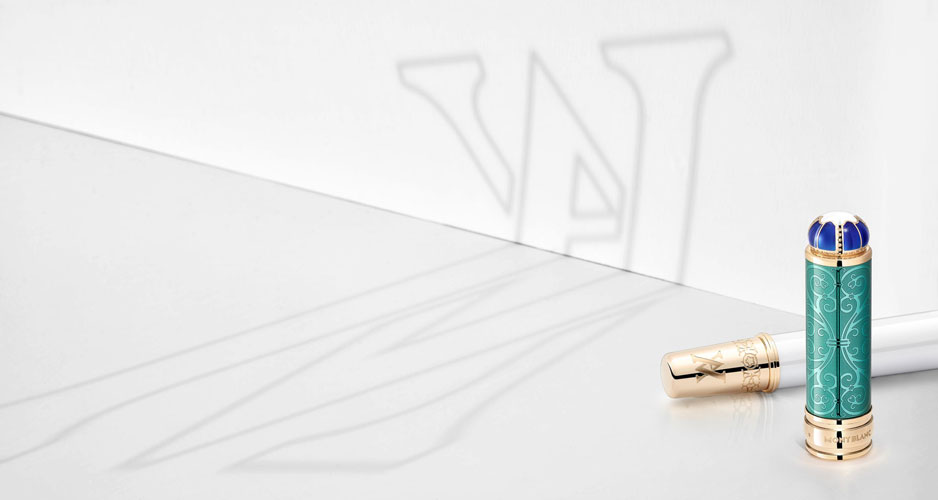 Prince Albert's burgundy-tone cap recalls the distinctive neogothic stepped gable of Schloss Rosenau, a place that Victoria remained attached to for her entire life.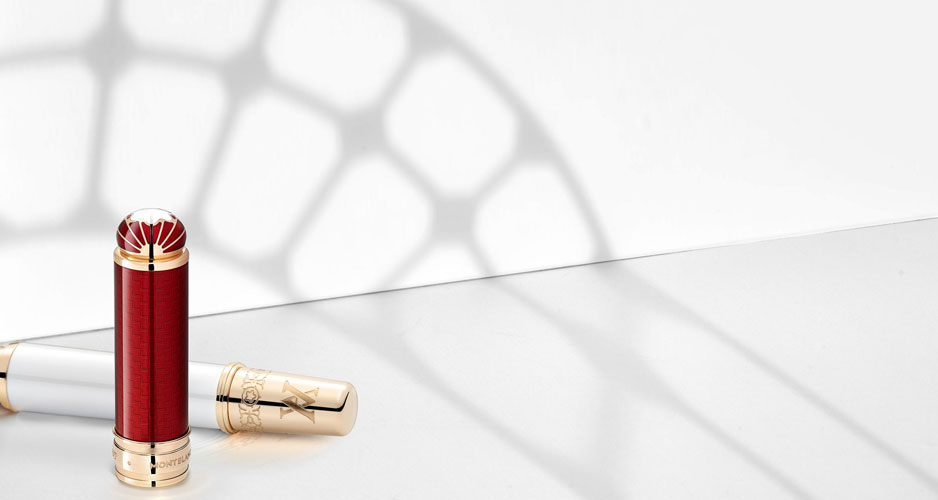 We will be taking stock soon, pre-order your Patron of Art pen now by emailing or calling us!