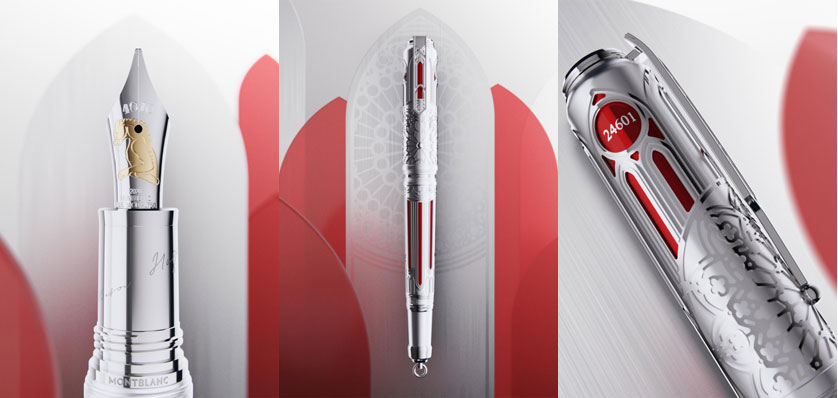 Since 1992, Montblanc without fail has released a collection of writing instruments that pay tribute to great writers whose works have become part of world literature. Known as the 'Writers Edition', this Montblanc collection features a variety of limited edition writing instruments. Each writing instrument is reminiscent of the chosen authors works and their lives.
In previous years we've seen Montblanc pay homage to authors such as Leo Tolstoy, William Shakespeare, Rudyard Kipling, Jonathan Swift and many more. 2020's Writers Edition has been dedicated to none other than Victor Marie Hugo, French novelist whose literature shaped the French nation to what it is today. Not only was Victor Hugo know for Les Misérables and Notre-Dame de Paris (The Hunchback of Notre-Dame) but he was known for his role as the Senator of Seine (1876-1885) and for being a Member of the National Assembly for Gironde (1871).
The first set Montblanc Victor Hugo writing instruments have been inspired by the gothic arches of Notre-Dame, as seen in The Hunchback of Notre-Dame. This first set of writing instruments have been crafted out of black precious resin. The platinum-coated clip has been shaped like the clapper bell, recalls the bell ringer Quasimodo and the bells of Notre-Dame.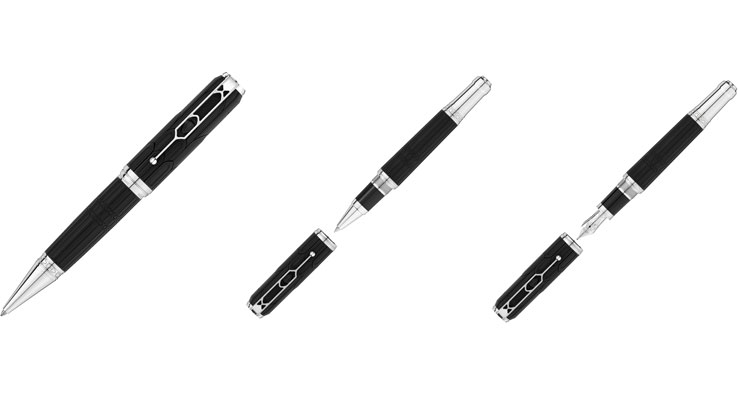 The second instalment of the Victor Hugo line is the 1831 limited editions. Red lacquered barrel with a skeletonized platinum-coated metal overlay. Limited to 1,831 pieces each, this limited edition set is reminiscent of the year of Notre-Dame de Paris' publication year.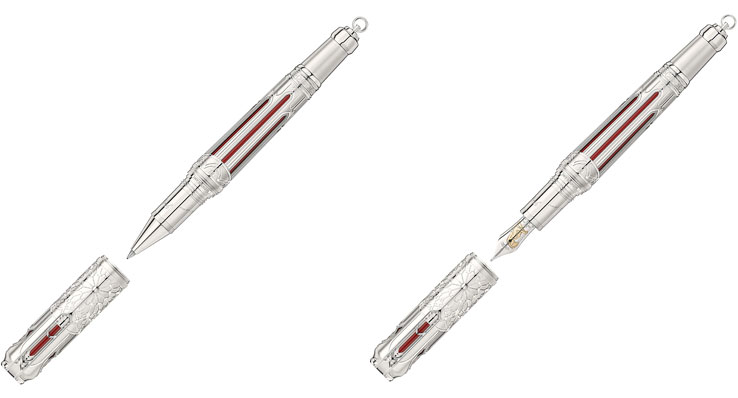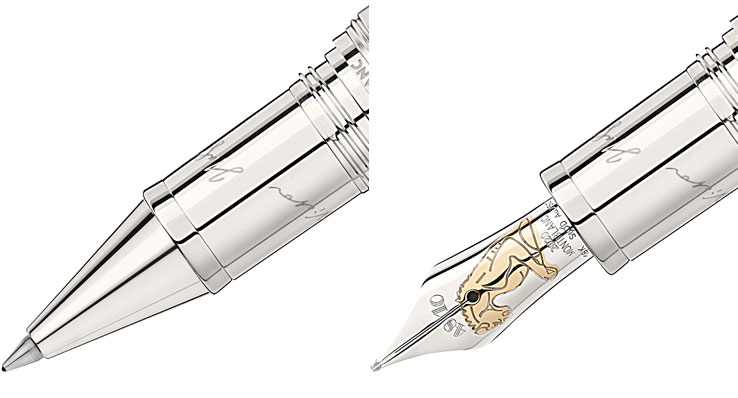 All Montblanc Writers Edition writing instruments are presented inside their own special presentation box that we can personalise with a plaque and special gift wrapping.
Alongside the writing instruments, Montblanc has created a range of accessories that pay homage to Victor Hugo.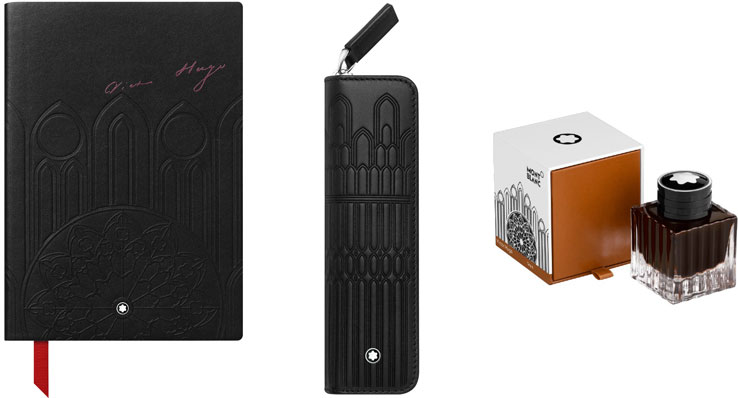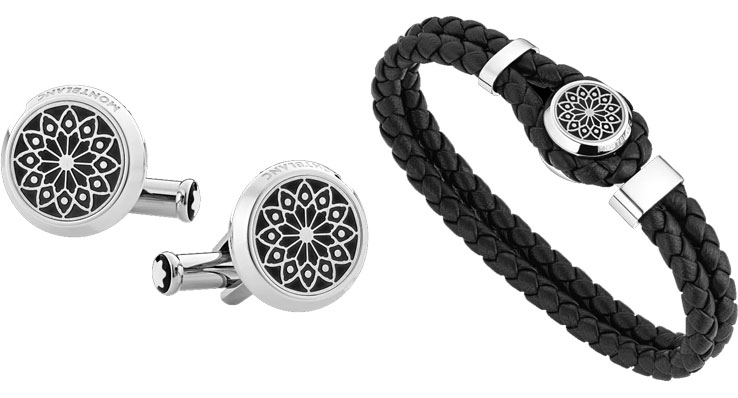 Please contact us if you would like any more details regarding the Victor Hugo collection.