In 2019 Montblanc relaunched the iconic StarWalker collection with a new streamlined design and cohesive storytelling themed around space exploration. 2019's StarWalker collection represented the fascination humans have for space exploration. As a whole, the StarWalker collection represents the respect space travellers have of the earth when among the stars.
Following on from the success of the StarWalker relaunch in 2019, Montblanc has decided to focus 2020's StarWalker pens on what makes our blue planet unique: water the source of life. As human's we've seen how precious our planet is, Montblanc is portraying this by our blue planet's unique: water, the source of life.
3 different collections, 3 different writing instruments; Precious Resin, Doué & Doué Metal.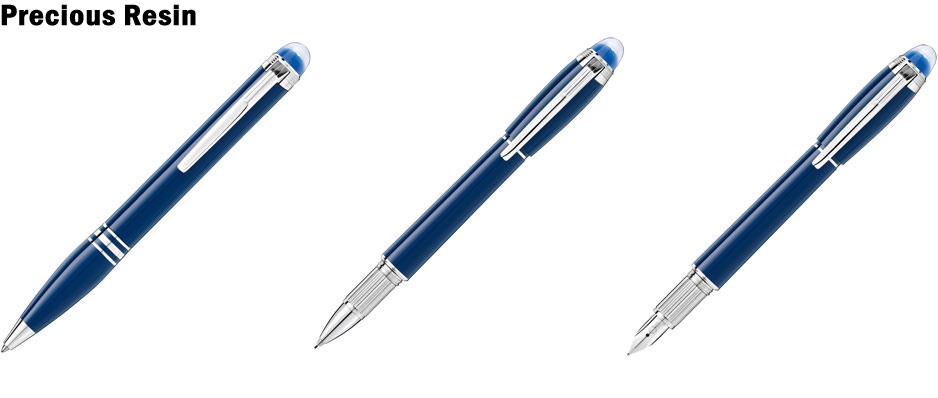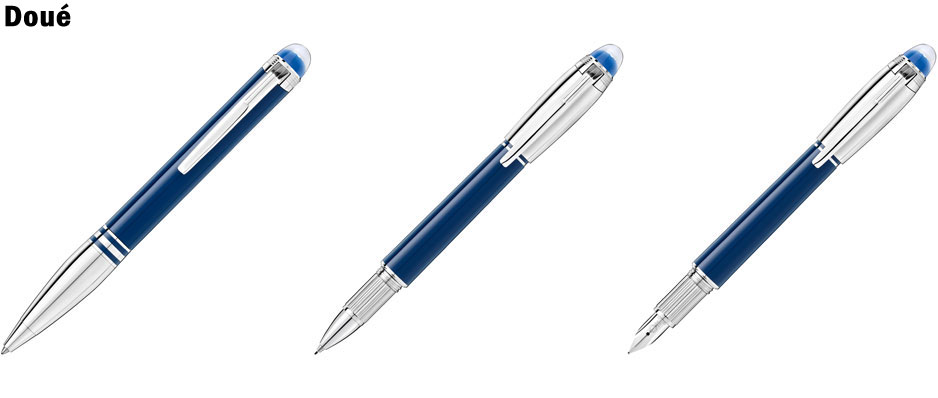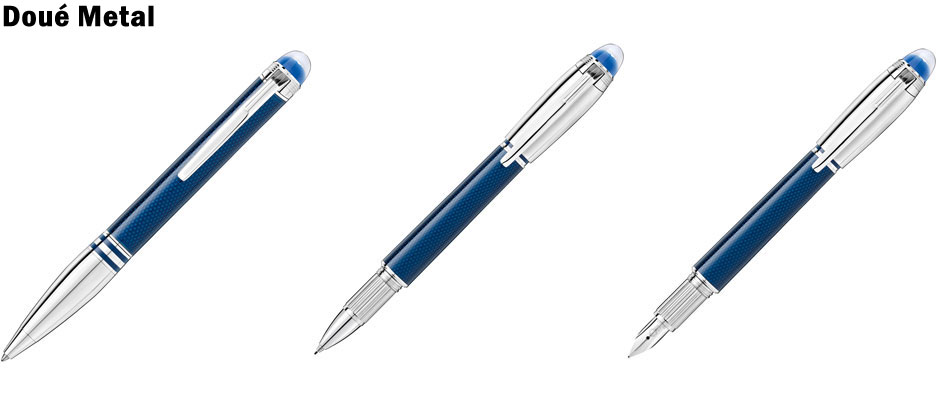 The Doué metal collection features a new technique on the StarWalker with the guilloche water molecule pattern covered by blue translucent lacquer – giving the effect of water shimmering in the sunlight.
Alongside the writing instruments, Montblanc has released a collection of accessories including a notebook and refills, jewellery and more.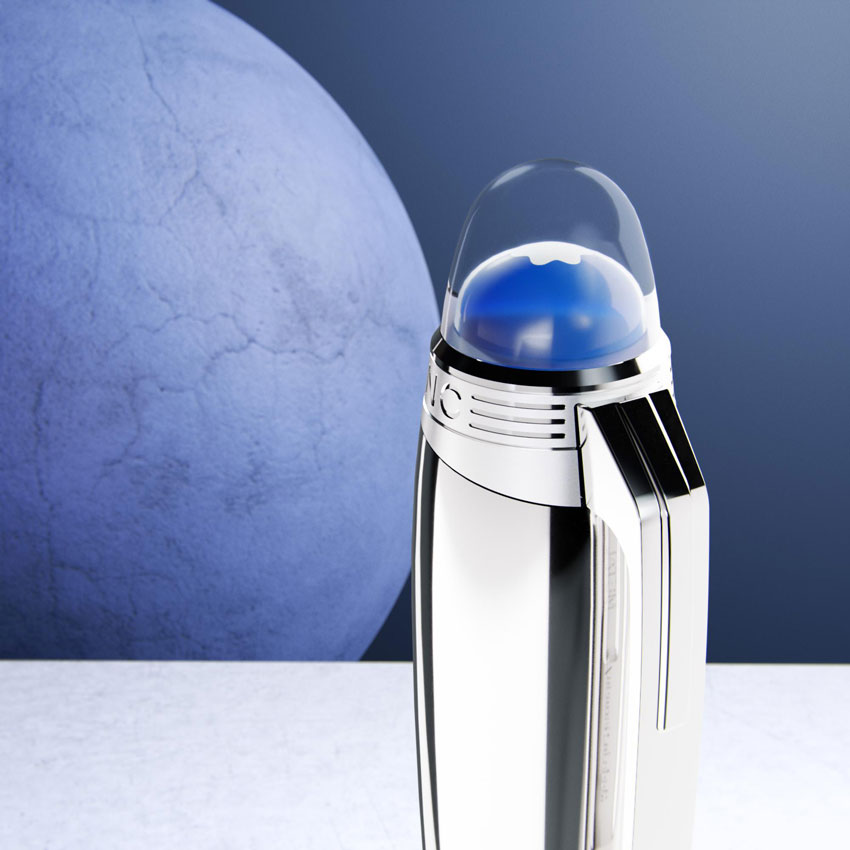 StarWalker writing instruments are all presented inside a bespoke gift box that we can plaque engrave and gift wrap. We offer free engraving on all StarWalker writing instruments. If you have any questions regarding the new StarWalker release, please don't hesitate to contact us :)