We're starting the new year off with a quick article you didn't know you needed. As we've mentioned numerous times before, every woman needs a staple handbag in their collection. A go-to handbag that helps you get through the day with ease and something that will never compromise your style. We think we've found the perfect handbag that can be used for any occasion.
Dubbed as 'The Kate Bag' the Aspinal of London Mayfair handbag is perfect for dressing up any outfit. It comes in a variety of colours, sizes and materials. The Duchess of Cambridge is always known for carrying a statement handbag and in the most recent years, her new go-to bag is the Mayfair handbag. Kate Middleton is always seen carrying the luxurious box bag in her hand.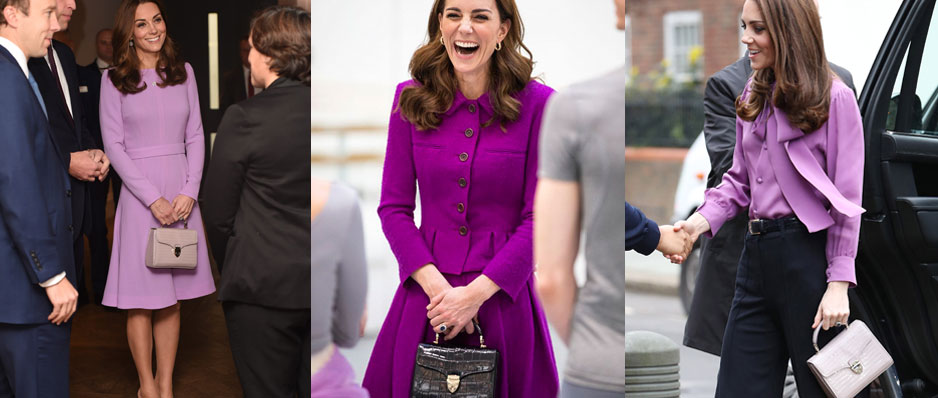 Versatile and stylish, the Mayfair handbag comes in a variety of colours ranging from black, midnight blue, mustard and Kate's favourite - lilac. She's been spotted numerous times carrying the mock croc Italian leather black Midi Mayfair. Some of the most recent Micro Mayfair handbags feature a combination of velvet and Italian calf leather.
Mayfair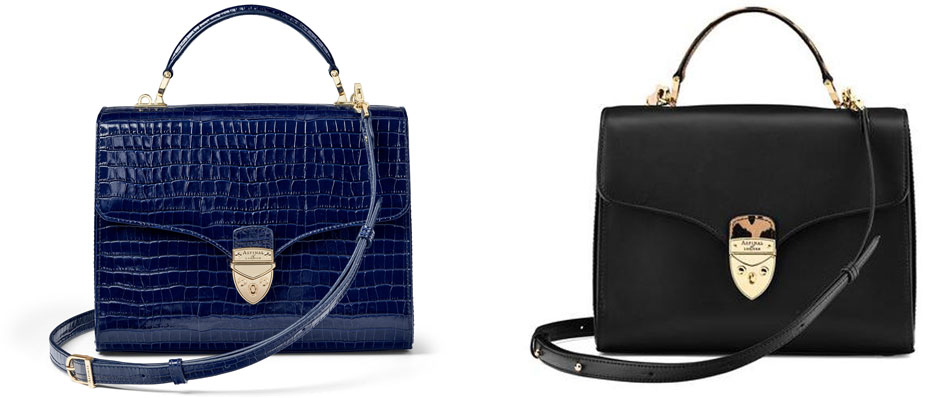 Mayfair Midi - £550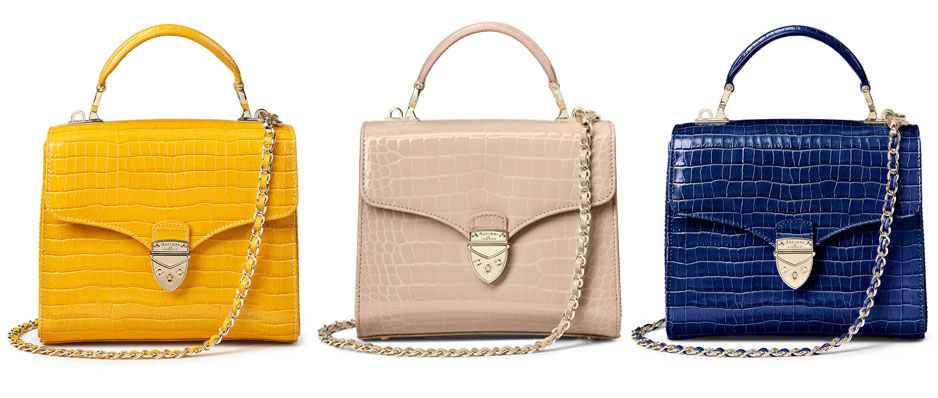 Mayfair Micro - £450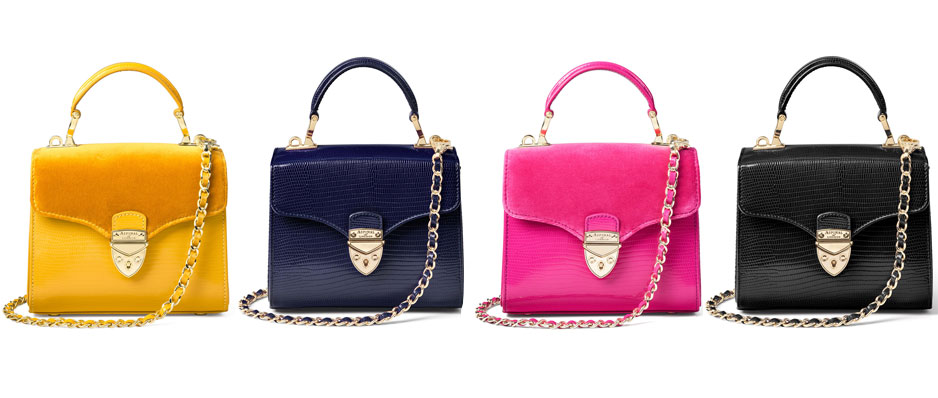 All Aspinal of London Mayfair handbags are presented inside a beautiful gift box and are accompanied by an Aspinal of London dust bag. We also offer plaque engraving and gift wrap - making the Mayfair handbag a perfect gift for someone who idolises the Royals. Feel free to contact us if you have any questions regarding the Mayfair handbag.