Make this Valentine's Day the best one yet by showing a loved one how much you care. Whether you want to show your partner how much you appreciate them or you want to treat a best friend, explore this gift guide and come across the perfect hand-picked gift.
Jewellery & Watches
Jewellery can really say a lot about a woman. Some women prefer smaller, more subtle pieces and some women prefer bold, statement pieces, luckily we carry both.
Georg Jensen is one of our most popular brands when it comes to jewellery. We carry some of their most popular collections including; Offspring, Infinity, Love Knot and more. You may want to purchase a full set or just stick with the one-piece, it's completely up to you but unique gifts of jewellery and silver make the perfect declaration of your love.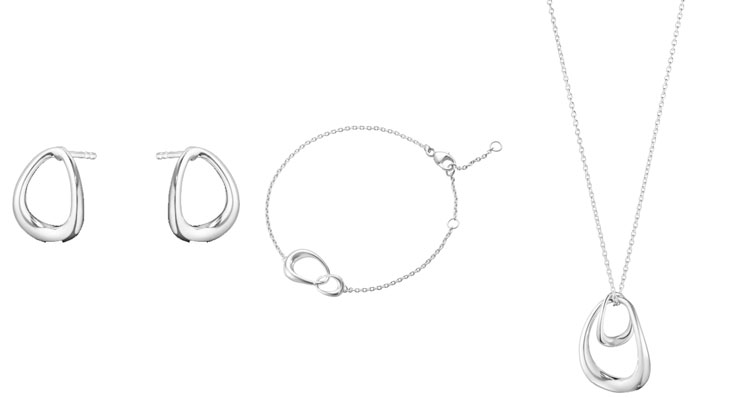 Sterling Silver Offspring Earstuds, Sterling Silver Offspring Interlocking Bracelet & Sterling Silver Offspring Interlocked Pendant.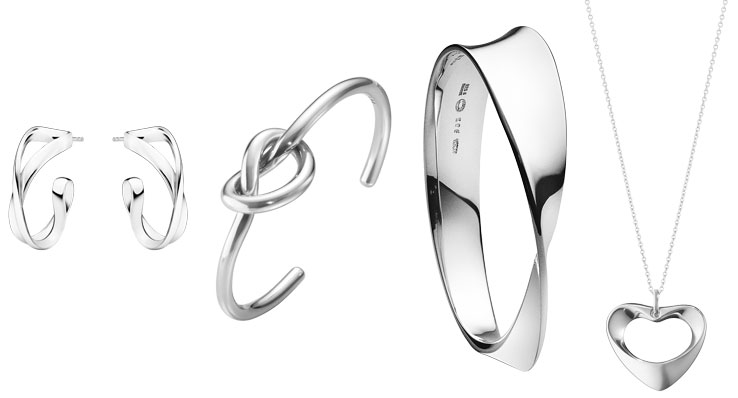 Sterling Silver Infinity Earhoops, Sterling Silver Love Knot Bangle, Sterling Silver Möbius Bangle & Sterling Silver Hearts of Georg Jensen Pendant - Large. 
As well as Georg Jensen, Montblanc creates some truly beautiful pieces that will be remembered up until the end of time. Montblanc Bracelets, Montblanc Earrings, Montblanc Necklaces, Montblanc Rings - you name it, there's a remarkable piece of jewellery waiting to be purchased.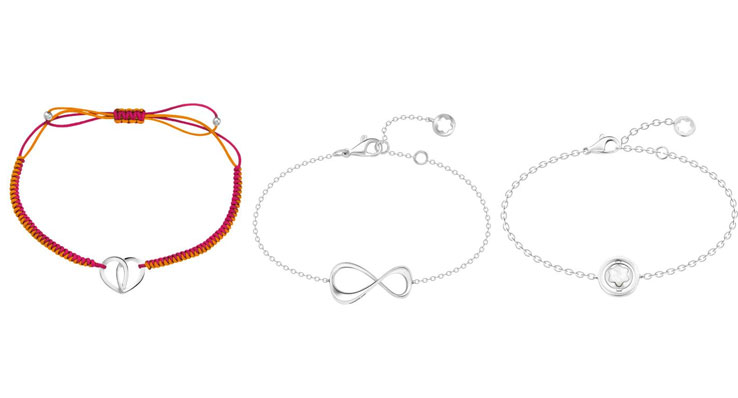 Coeur de Pétales Entrelacés Bracelet Pink and Orange, Infiniment Vôtre Silver Bracelet & Silver Star Signet Mother of Pearl Inlay Bracelet.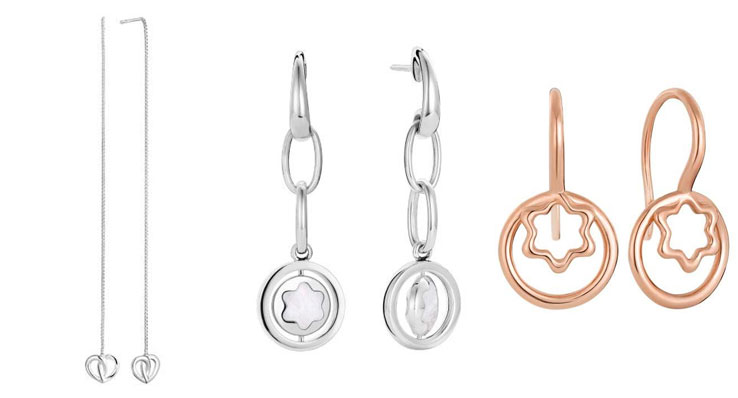 Silver Cœur de Pétales Earrings, Signet Drop Mother of Pearl Earrings & Set 1 Pink Gold Mignardises Earrings.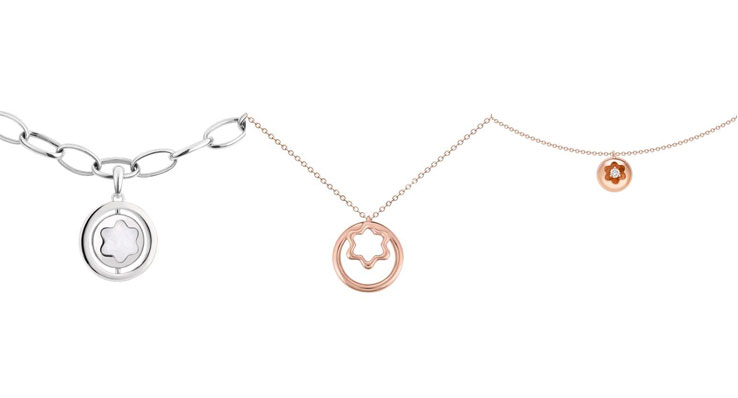 Signet Mother of Pearl Necklace, Set 1 Pink Gold Mignardises Necklace & Montblanc 4810 Signet Necklace. 
How about a luxurious watch? We have some beautiful watches from Ebel, Montblanc and Georg Jensen. There's no better gift than a timeless one.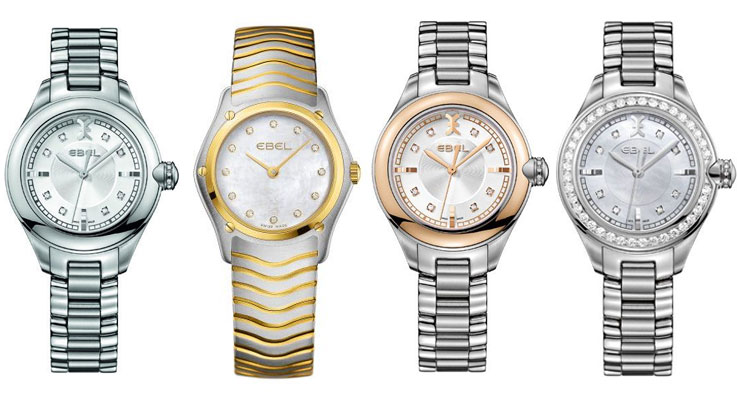 Onde Ladies' Watch - 12 Diamond Crown, Silver Galvanic Crown, Ladies' Wave Steel and Gold Pearl Watch, Onde Ladies' Watch - 18K Rose Gold Bezel and 12-Diamond Crown & Onde Ladies' Watch - 38 Diamond Stainless Steel, 12-Diamond Crown.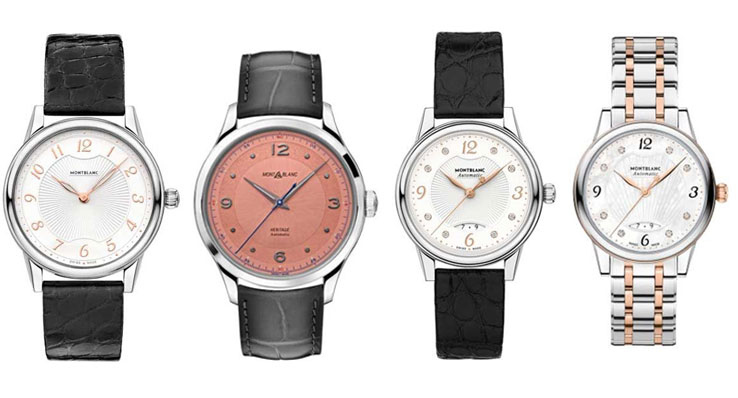 Bohème Black Alligator 34 mm Quartz Watch, Heritage Automatic Grey Alligator-Skin and Rose Watch, Bohème Automatic 30mm Date Watch with 8 Diamonds & Bohème Silver and Red Gold Automatic Stainless Steel Watch.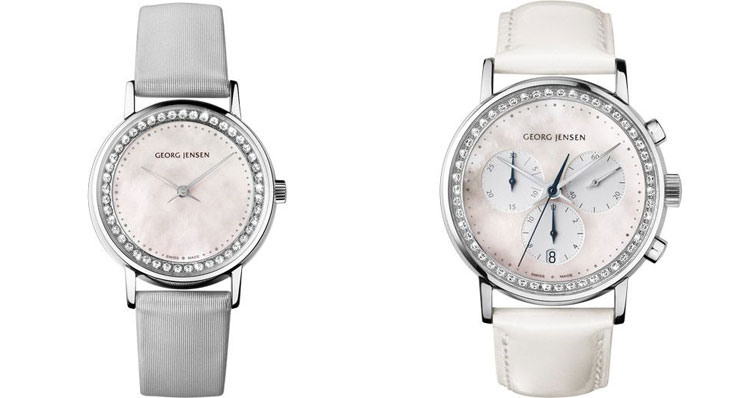 Watch - Koppel 28 mm, 2 hands, white mother pearl with diamonds & Ladies' Chronograph Quartz Watch - Koppel 38 mm. 
Leather
If jewellery isn't her style, we have hundreds of different leather gifts. From large leather gifts to small leather gifts on February 14th your lucky lady will have a wonderful surprise.
Handbags, handbags, handbags, where do we begin? Some of her favourite brands including Aspinal of London, Radley London and Paul Smith make the most beautiful handbags. We have so many in stock that narrowing it down was a challenge if you're not keen on the below check out more handbags on our website.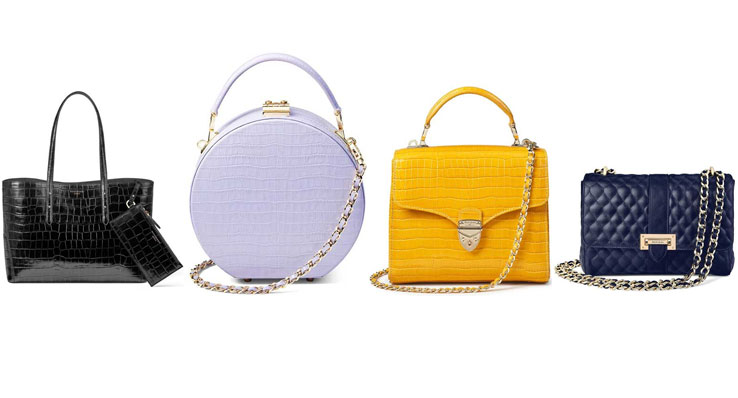 Black Mock Croc 'A' Panel Regent Tote, English Lavender Mock Croc Mini Hat Box Bag, Midi Mayfair Mustard Mock Croc Bag & Large Navy Quilted Kaviar Lottie Bag.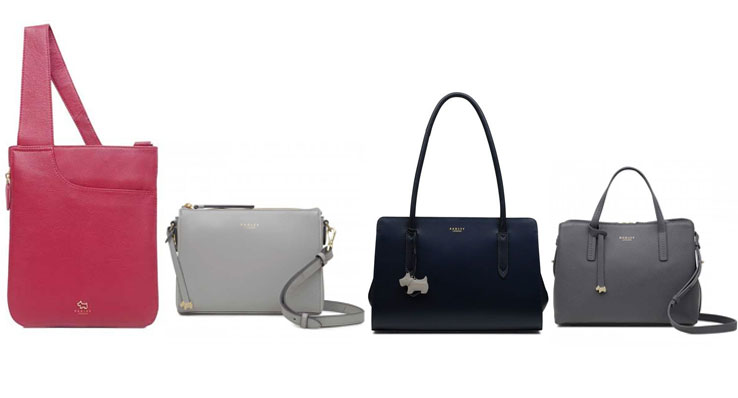 Medium Dark Pink Pockets Cross Body Bag, Small Ash Grey Selby Street Cross Body Bag, Liverpool Street Medium Ink Tote Bag & Charcoal Grey Dukes Place Open Top Multiway Bag.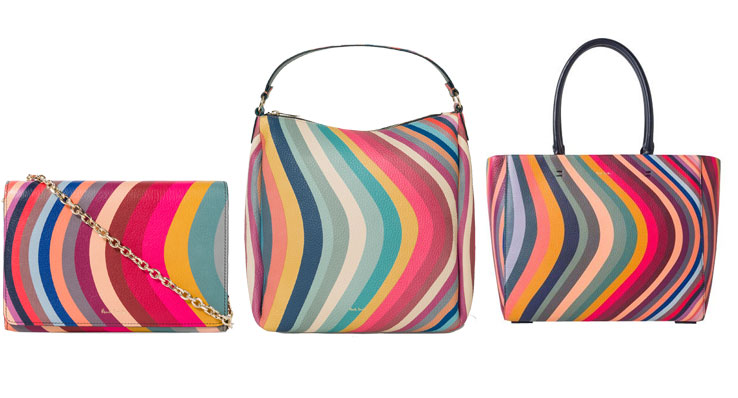 Women's Swirl Cross Body Purse with Gold Chain, Multicoloured Mini Hobo Swirl Bag & Women's Swirl Shopper Bag. 
What about a new card holder or purse? Aspinal of London and Radley stock some of our best selling purses.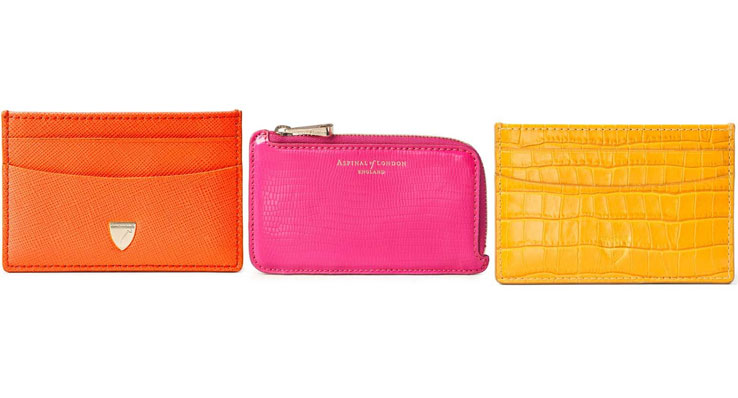 Bright Orange 4CC Saffiano Slim Shield Card Holder, Penelope Pink Silk Lizard Zipped Coin Purse & Mustard Mock Croc Slim Credit Card Case.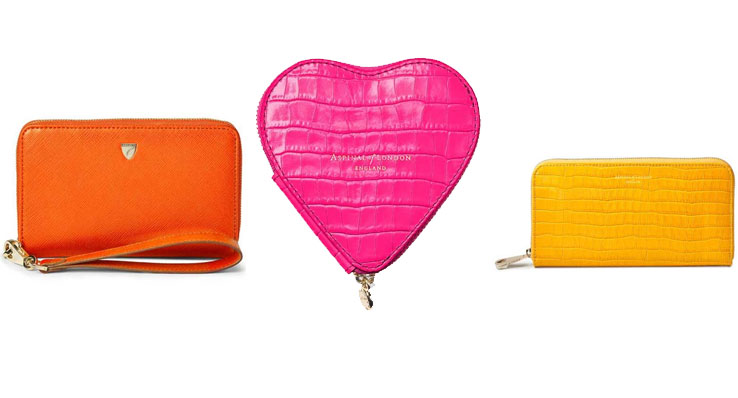 Midi Continental Bright Orange Saffiano Wallet with Wrist Strap, Penelope Pink Mock Croc Leather Heart Coin Purse & Mustard Small Croc Continental Clutch Zip Wallet.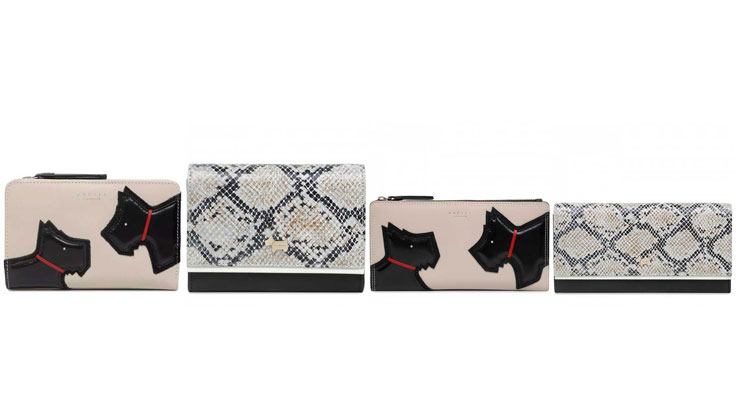 Dove Grey Face to Face Medium Bifold Purse, Colour Block Faux Snakeskin 6CC Purse, Dove Grey Face to Face Bifold Matinee Purse & Colour Block Faux Snakeskin Matinee Purse.
If none of the above takes your fancy, we also stock backpacks, phone cases and much more.
Beauty & Home
If you want to treat your loved one to a small gift this year we've got you covered. Floris London is the perfect affordable luxury brand. Toiletries and fragrances are a wonderful way to show your appreciation for a loved one. Floris London has created hundreds of unique scents for their fragrances and toiletries. Soaps, moisturisers, shower gel and creams are a wonderful gift.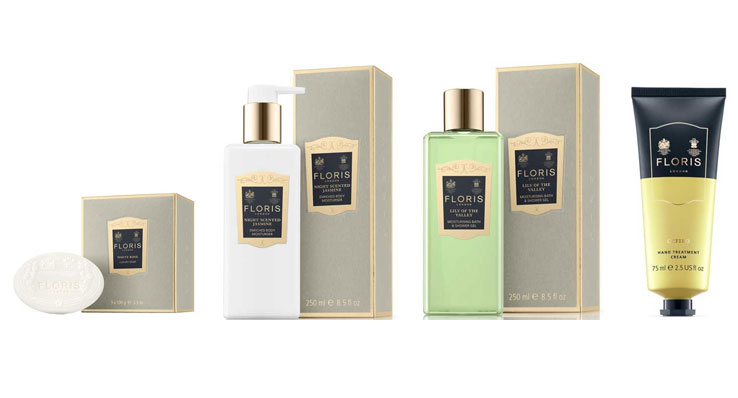 Floral White Rose Soap 3 x 100g, Floral Green 250ml Night Scented Jasmine Body Moisturiser, Floral Green 250ml Lily of the Valley Moisturising Bath and Shower Gel & Citrus Floral 75ml Cefiro Hand Cream.
Candles are always a widely appreciated gift but how about a matching room spray?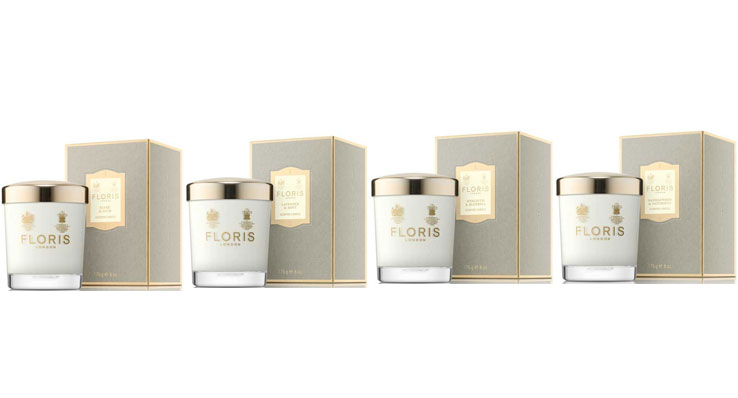 Rose and Oud Floral Oriental Scented Candle, Lavender and Mint Floral Scented Candle, Hyacinth and Bluebell Green Floral Scented Candle & Sandalwood and Patchouli Woody Oriental Scented Candle.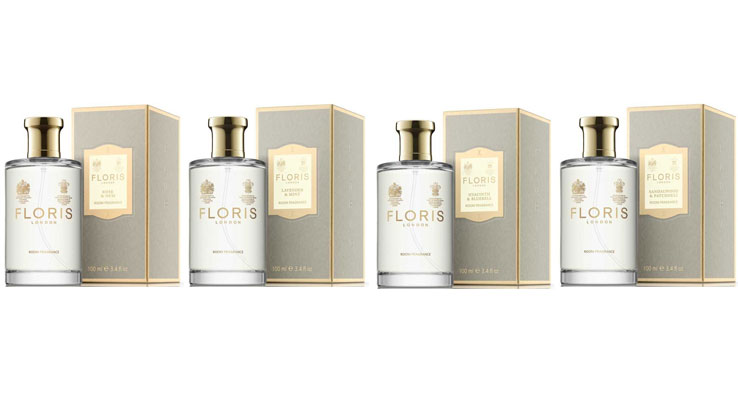 Rose and Oud 100ml Floral Oriental Room Fragrance, Lavender and Mint 100ml Floral Room Fragrance, Hyacinth and Bluebell 100ml Green Floral Room Fragrance & Sandalwood and Patchouli 100ml Woody Oriental Room Fragrance. 
Champagne
Finally, what would a celebration of love be without your favourite beverage? Champagne is the perfect gift to round off a beautiful day filled with love and happiness. Whether you're taking your special lady out for dinner or having a romantic night in, Champagne is essential. From Laurent-Perrier Champagne gift sets to Bollinger Champagne gift sets to Ruinart Champagne gift sets.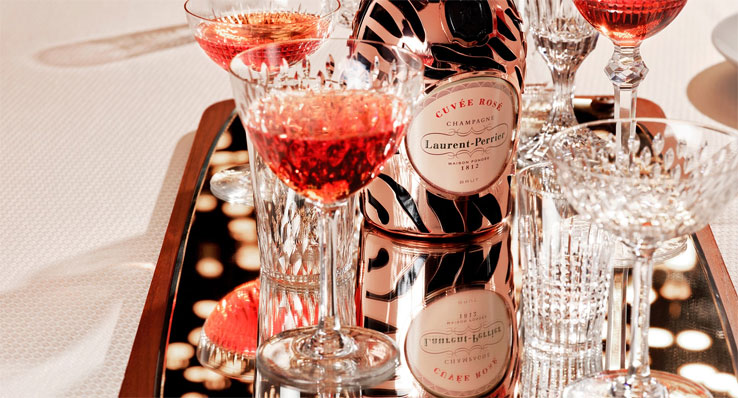 If you're still unsure on what to buy your special lady this Valentine's we do sell e-Vouchers.
To make your Valentine's Day gift truly individual, take advantage of our personalisation and gift wrapping services. You'll receive Free UK Delivery on your Valentine's Day gift if it's under £99. £100 and over you'll receive Free UK Next Day Delivery. Don't hesitate to get in touch if you have any questions :)