Valentine's Day 2020 is going to be the best one to date. Whether you're showing your special man your love for him or buying your best friend a present, this Valentine's gift guide can help you stumble upon the perfect gift.
Jewellery & Watches
Men's jewellery can help pull any outfit together. Whether it's cufflinks for a sophisticated outfit or a watch to wear every day, we have a large variety to suit your man's personality.
Whether your loved one prefers traditional watches or wants a smartwatch, Montblanc is the brand for him. Montblanc watches come in all colours, materials and sizes. We carry some of their most loved watch collections including; Heritage, Tradition, 4810 and 1858. Montblanc smartwatches are perfect for any active male. The Summit 2 collection smartwatch is complete with the latest wearable technology. Perfect for linking with your mobile phone, a Montblanc smartwatch isn't one to miss. Montblanc watches/smartwatches come inside a gift box that doubles up as a storage box when not in use.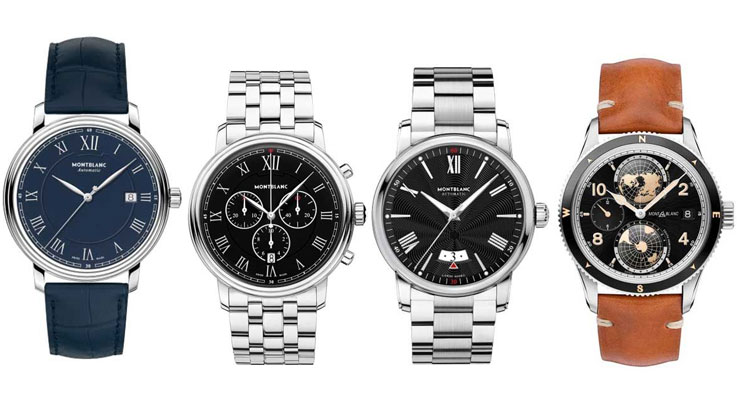 Tradition Automatic Blue Alligator-Skin Strap Watch, Tradition Chronograph Stainless Steel Watch, 4810 Automatic Stainless Steel Watch & 1858 Geosphere Aged Cognac Watch.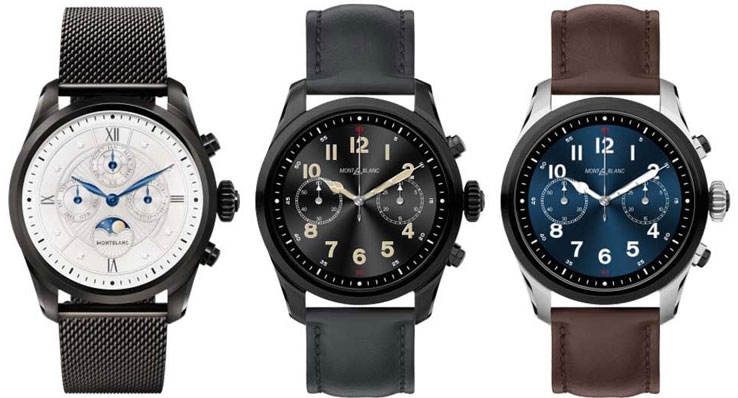 Summit 2 Black Milanese Steel Strap Smartwatch, Summit 2 Black Steel and Smooth Leather Smartwatch & Summit 2 Brown Smooth Leather Smartwatch. 
How about a bracelet? Montblanc men's bracelets are a perfect gift for someone who enjoys accessorising every day.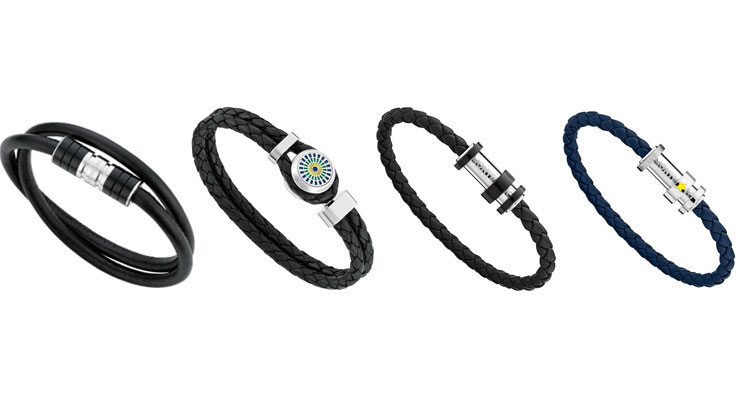 Men's Leather and Stainless Steel Iconic Lines Bracelet, Metropolitan Edition Woven Leather Bracelet, Meisterstück Black Woven Leather Bracelet & Meisterstück Le Petit Prince Blue Woven Leather Bracelet. 
If a watch or a bracelet isn't his style, how about some Montblanc cufflinks?
Paul Smith cufflinks are some of our most popular purchases. Paul Smith cufflinks really push the boundaries, who says you can't have fun colourful accessories to a formal event?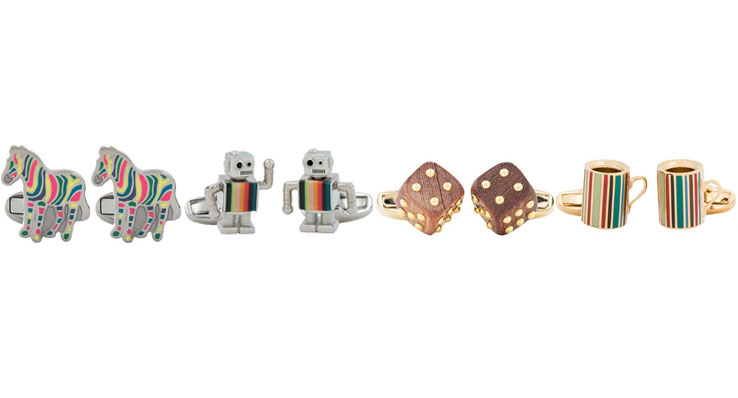 Men's Zebra Cufflinks, Men's Robot Artist Stripe Cufflinks, Men's Wooden Dice Cufflinks & Men's Gold Signature Stripe Mug Cufflinks.
BOSS jewellery is perfect for all occasions. Cufflinks, bracelets or tie clips, we've got you covered. If you cant choose, treat him to a gift set.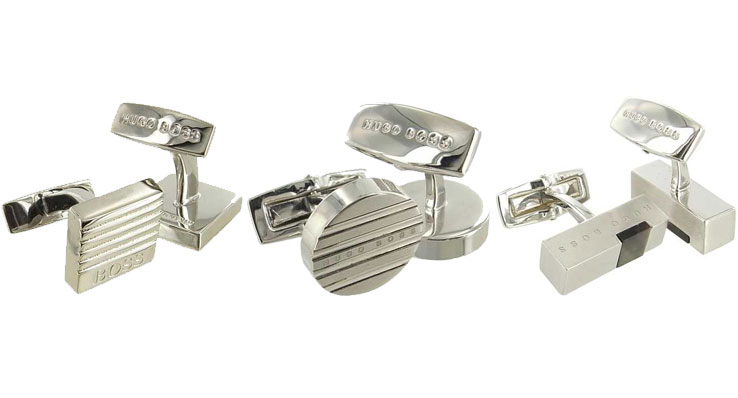 Square Miles Engraved Cufflinks, T-Damian Polished and Brushed Brass Cufflinks & Brushed Brass T-Bernard Cufflinks with Mother of Pearl.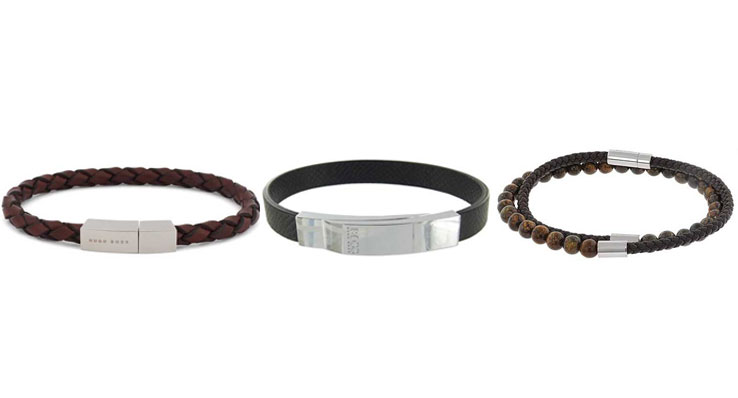 Brown Braided Leather Magnetic Closure Bracelet, Black Mock-Crock Magnetic Clasp Bracelet & Dark Brown Stone Brody Wrap Bracelet.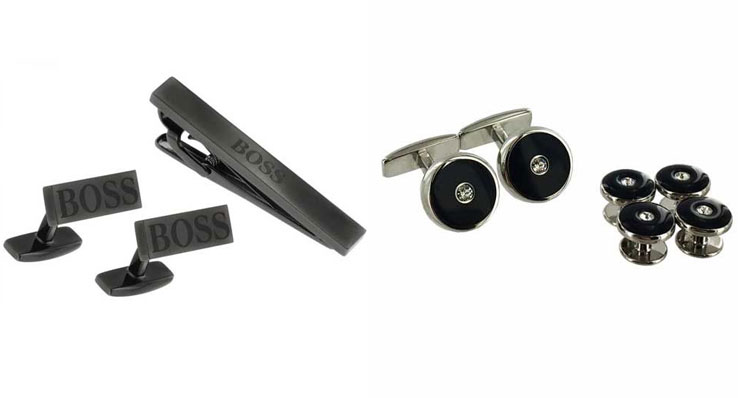 Gunmetal Tie Clip and Cufflinks Gift Set & Maxim Brass Cufflink and Dress Stud Set.
Leather
Jewellery may not be to his taste, so how about a luxurious leather item? Have your pick from hundreds of different leather gifts ranging from wallets to card holders to briefcases and more.
Montblanc leather is such a beautiful present to give to someone. Not only will it be remembered for years to come, but you should also take advantage of our free personalisation service on select Montblanc items.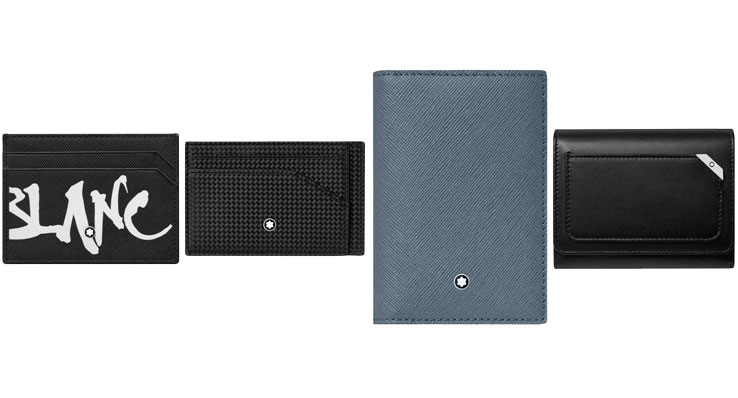 Sartorial Calligraphy Black 5CC Pocket, Black Extreme 2.0 3CC Pocket Card Holder, Denim Blue Sartorial Business Card Holder & Black Meisterstück Urban Business Card Holder with Flap and Coin Pocket. 
Black Extreme 2.0 6CC Wallet, Sartorial Navy 6CC Wallet, Sartorial Blue/Black Camouflage 6CC Wallet & Navy Meisterstück Sfumato 6CC Wallet.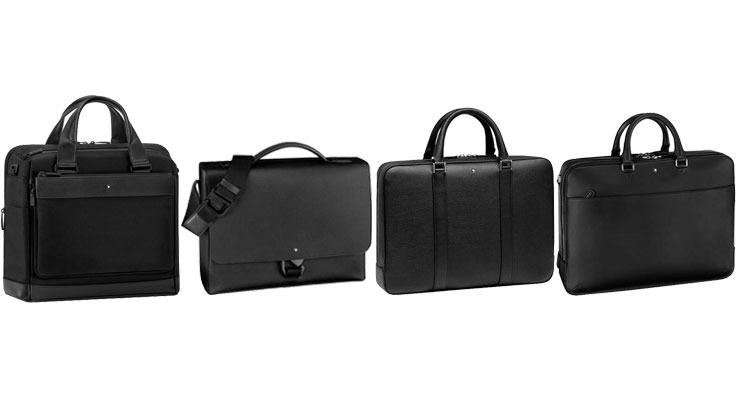 Nightflight Medium Document Case, Black Leather Extreme 2.0 Briefcase, Black Meisterstück Soft Grain Slim Document Case & Black Meisterstück Urban Large Document Case.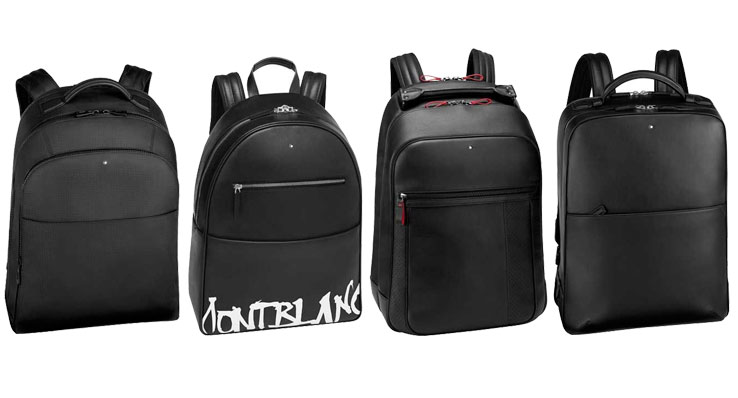 Large Black Extreme 2.0 Backpack, Sartorial Calligraphy Black Dome Backpack, Black Urban Racing Spirit Backpack & Black Meisterstück Urban Large Backpack.
TUMI leather is truly one of a kind, each piece tells a story. TUMI leather items have been designed to be used for years to come.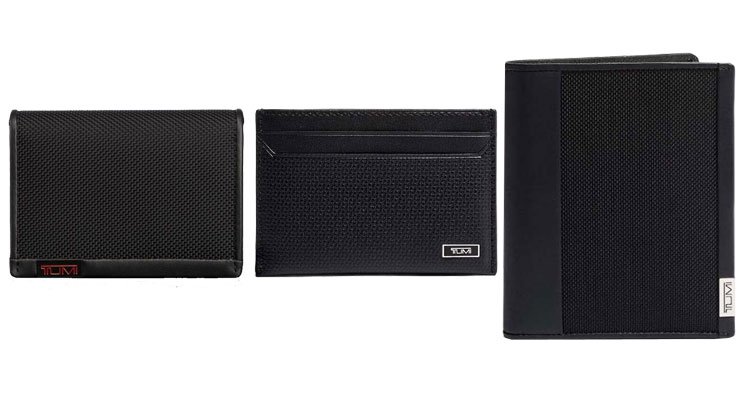 Alpha Black Nylon ID Lock Gusseted Card Case, Black Monaco Slim Card Holder & Black Alpha Passport Case.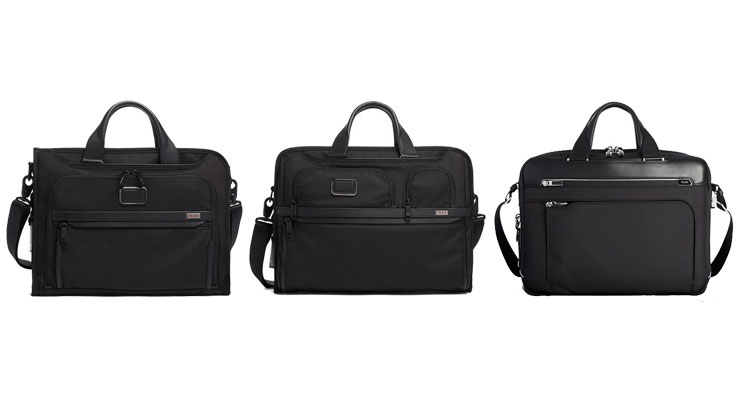 Black Alpha 3 Slim Deluxe Portfolio Bag, Black Alpha 3 Large Screen Compact Laptop Briefcase & Arrivé Barkely Black Briefcase.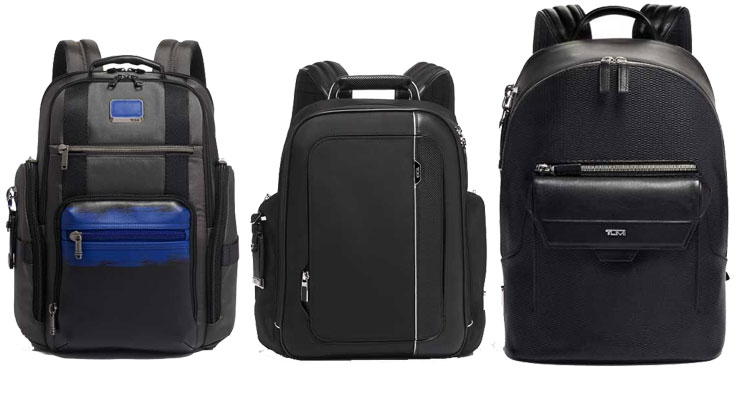 Alpha Bravo Brushed Blue Sheppard Deluxe Brief Pack, Black Arrivé Larson Backpack & Ashton Perforated Black Marlow Backpack.
How about Aspinal of London leather? From wallets to briefcases to travel accessories there will be something here for your special man.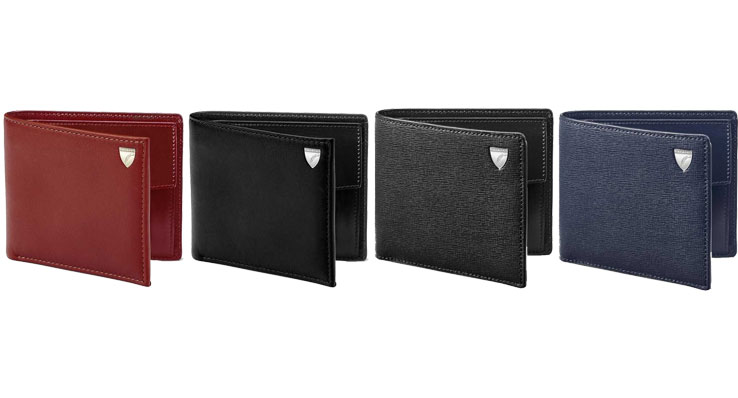 Cognac Shield Wallet with Coin Case, Black Shield Wallet with Coin Case, Black Saffiano Shield Wallet with Coin Case & Navy Saffiano Shield Wallet with Coin Case.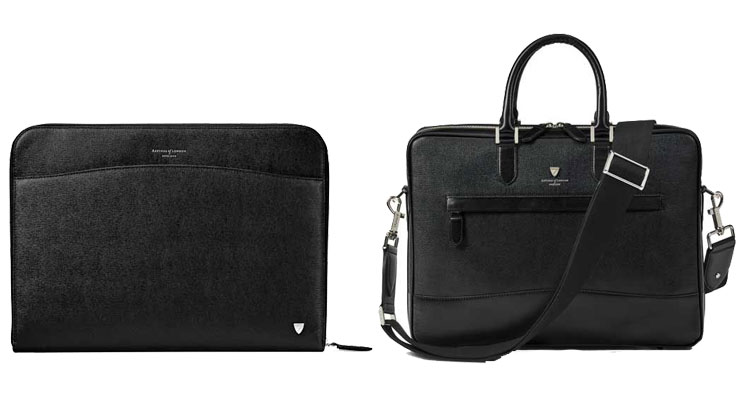 Black Saffiano Laptop Case & Slim Black Saffiano Mount Street Folio Briefcase.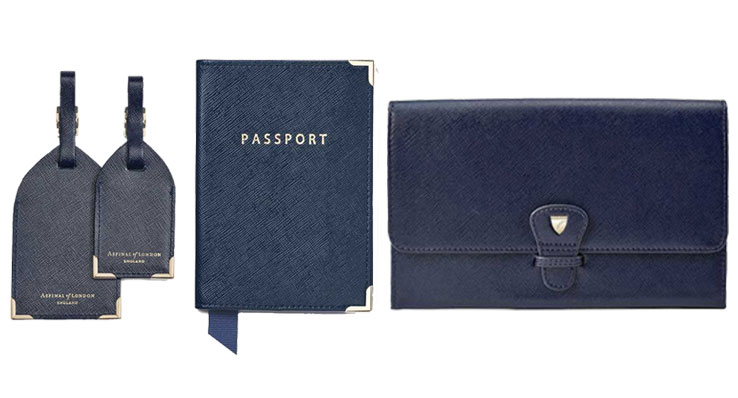 Navy Saffiano Set of Two Luggage Tags, Navy Saffiano Passport Cover & Classic Navy Saffiano Travel Wallet.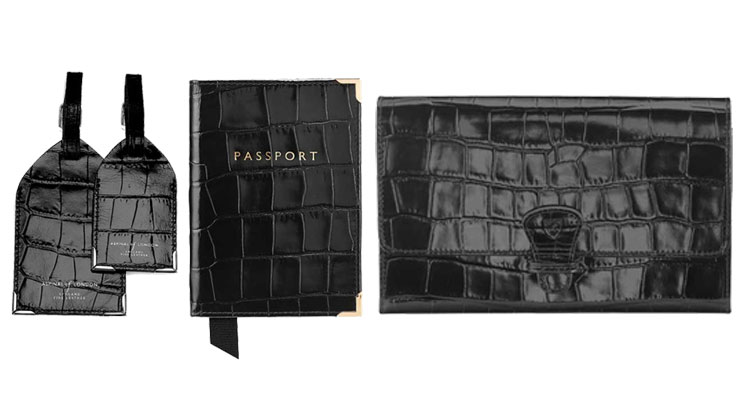 Black Mock Croc Set of Two Luggage Tags, Black Mock Croc Passport Cover & Classic Black and Red Mock Croc Travel Wallet. 
We have so many more brands on the website that sell luxurious leather gifts like BOSS, Paul Smith, S.T. Dupont and dunhill.
Writing Instruments
Make this Valentine's the best one yet by treating him to a new writing instrument?
Montblanc writing instruments are definitely one of our best sellers. What's more special than a writing instrument with a personal engraving on the cap or clip?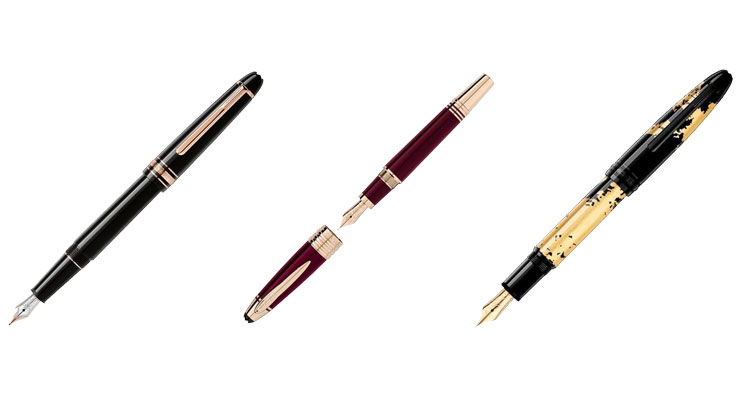 Meisterstück Classique Red Gold Fountain Pen, Special Edition John F. Kennedy Fountain Pen & Meisterstück Solitaire Calligraphy Flex Nib Fountain Pen.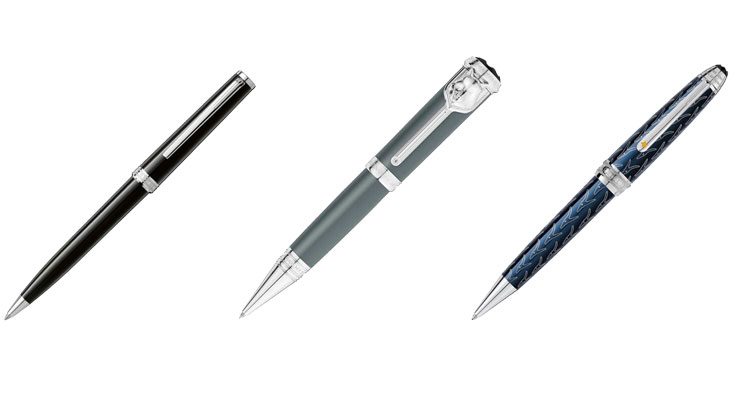 PIX Collection Black Ballpoint Pen, Writers Edition R. Kipling Limited Edition Ballpoint Pen & Meisterstück Le Petit Prince Solitaire Midsize Ballpoint Pen.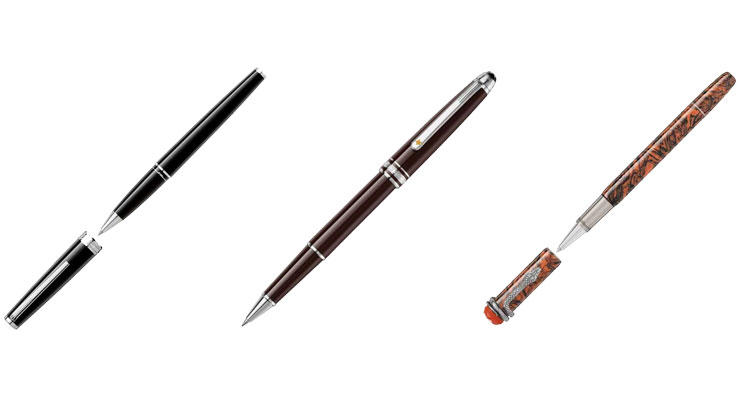 Black Precious Resin PIX Rollerball Pen, Classique Meisterstück Le Petit Prince and Aviator Rollerball Pen & Heritage Rouge and Noir Serpent Marble Rollerball Pen.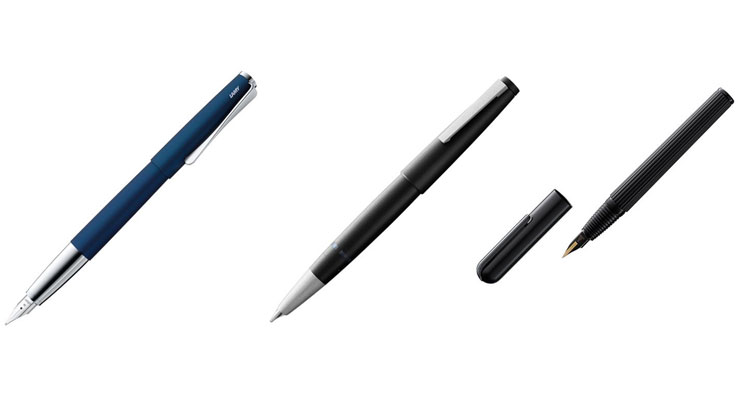 Studio Imperial Blue Fountain Pen, 2000 Black Fibreglass Fountain Pen & Matt Black Imporium Fountain Pen (EF).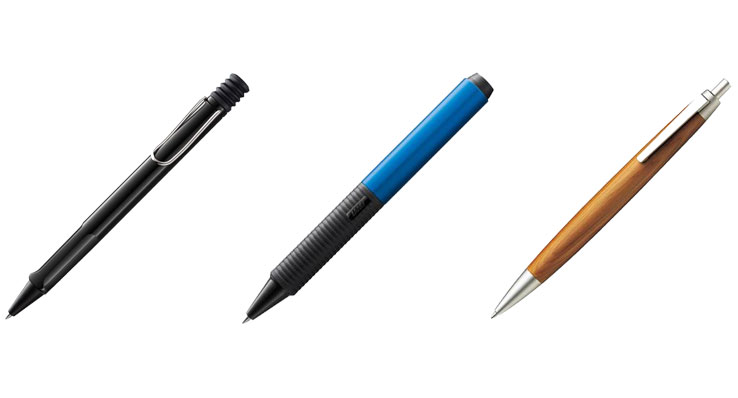 Safari Black Ballpoint Pen, Ocean Blue Screen Ballpoint Pen & Yew Wood Taxus 2000 Ballpoint Pen.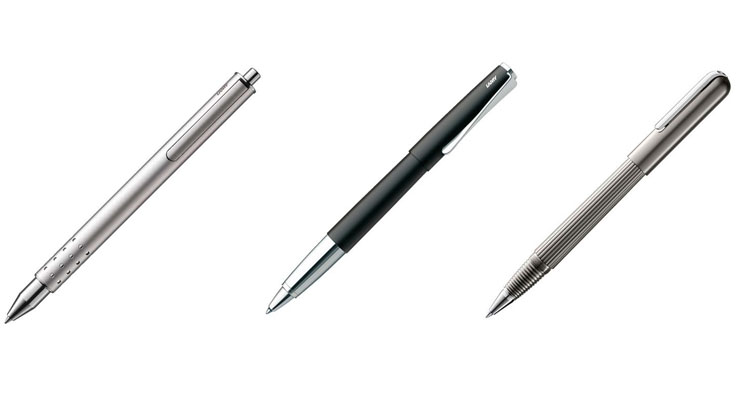 Swift Palladium Rollerball Pen, Studio Black Steel Rollerball Pen & Titanium Imporium Rollerball Pen. 
Spirits & Champagne
Finally, what would a celebration of love be without your favourite beverage? Whether its port, cognac, champagne or whisky, round off a beautiful day filled with love and happiness with his favourite drink.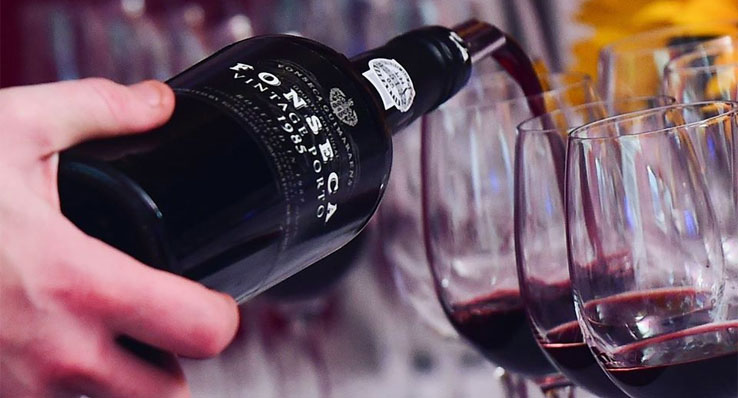 To make your Valentine's Day gift truly individual, take advantage of our personalisation and gift wrapping services. You'll receive Free UK Delivery on your Valentine's Day gift if it's under £99. £100 and over you'll receive Free UK Next Day Delivery. Don't hesitate to get in touch if you have any questions :)