On 6th February 2022 Her Majesty The Queen made the monumental achievement of becoming the first-ever British monarch to celebrate their Platinum Jubilee. Her Majesty The Queen is marking 70 years of service to the people of the United Kingdom, the Realms and the Commonwealth.
The unprecedented anniversary is being celebrated with a four-day UK bank holiday weekend from Thursday 2nd to Sunday 5th June.
Celebrating the Platinum Jubilee, some of our favourite brands have released limited edition Jubilee memorabilia.
Taylor's Port
Celebrating the unprecedented anniversary, Taylor's Port, a Royal Warrant Holder to HM The Queen decided to bottle a Very Very Old Tawny Port. Taylor's Very Very Old tawny port is drawn from the extensive reserves of the finest wood-aged wines, which have been maturing in seasoned oak casks since the Queen succeeded to the throne.
The limited edition tawny port is an excellent accompaniment to many desserts. It combines well with flavours of figs, almonds and caramel. It pairs well with a crème brulée or a plate of wild strawberries. It may also be enjoyed on its own, at the end of the meal, with walnuts or dried fruit.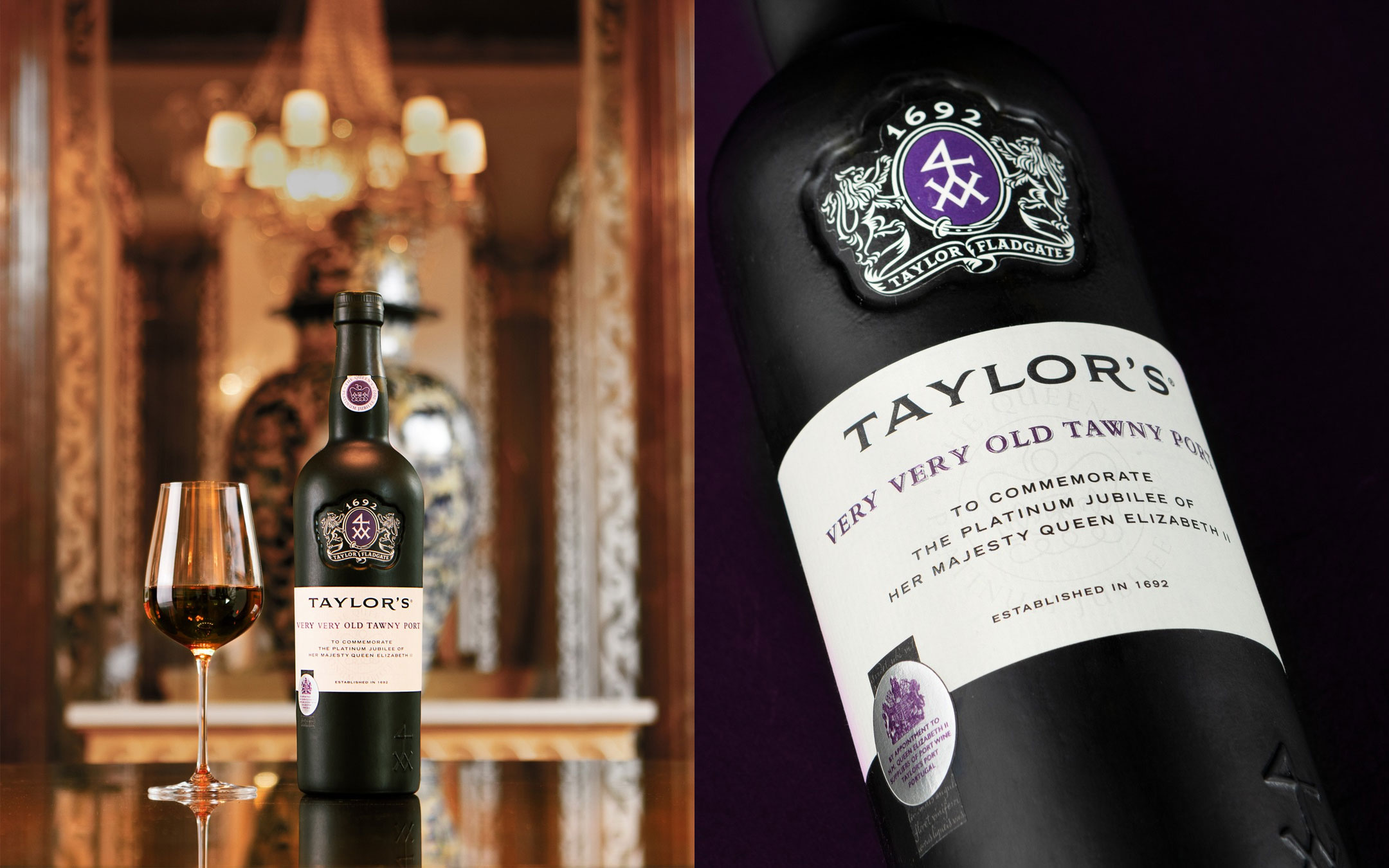 Taylor's Very Very Old Tawny Port is limited to 2,000 pieces.
Steiff
Honouring Her Majesty The Queen's Platinum Jubilee, Steiff has created their Queen Elizabeth II Platinum Jubilee Bear. Standing 28 cm tall, the Platinum Jubilee bear is crafted in the finest platinum-coloured mohair. Featuring embroidered paw pads, a double ribbon bow and a cameo with the Queen's silhouette this limited edition Steiff piece is a must for collectors and Royal enthusiasts alike.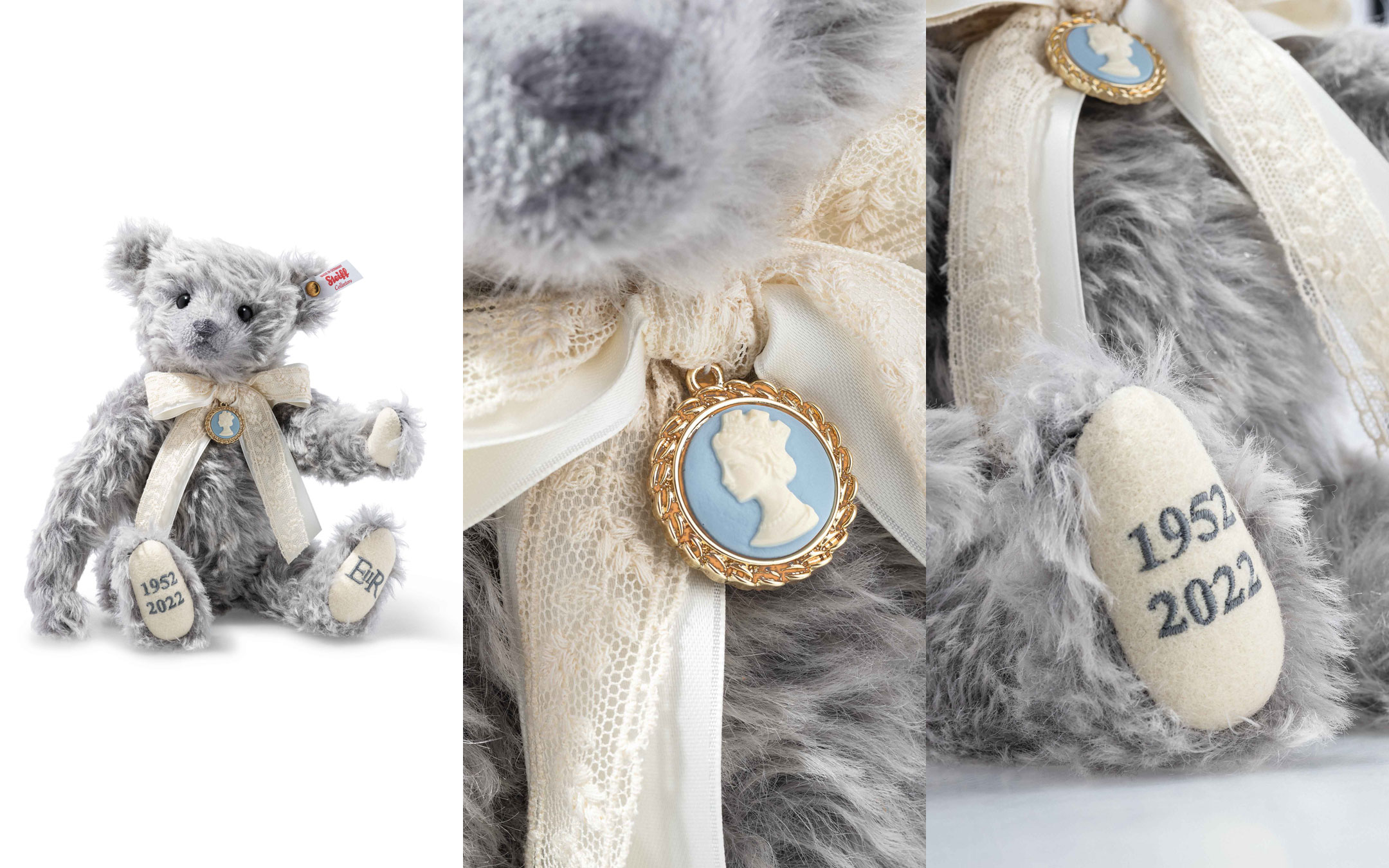 Steiff's Platinum Jubilee Bear is limited to 1,952 pieces.
Radley
It wouldn't be a celebration without Radley's famous Scottie Dog. Radley has released a line of handbags and tote bags honouring the Queen's Platinum Jubilee. Each limited edition piece tells the story of the Scottie Dog being invited to the Queen's Jubilee party. From opening his invite to travelling to Buckingham Palace to setting up and celebrating.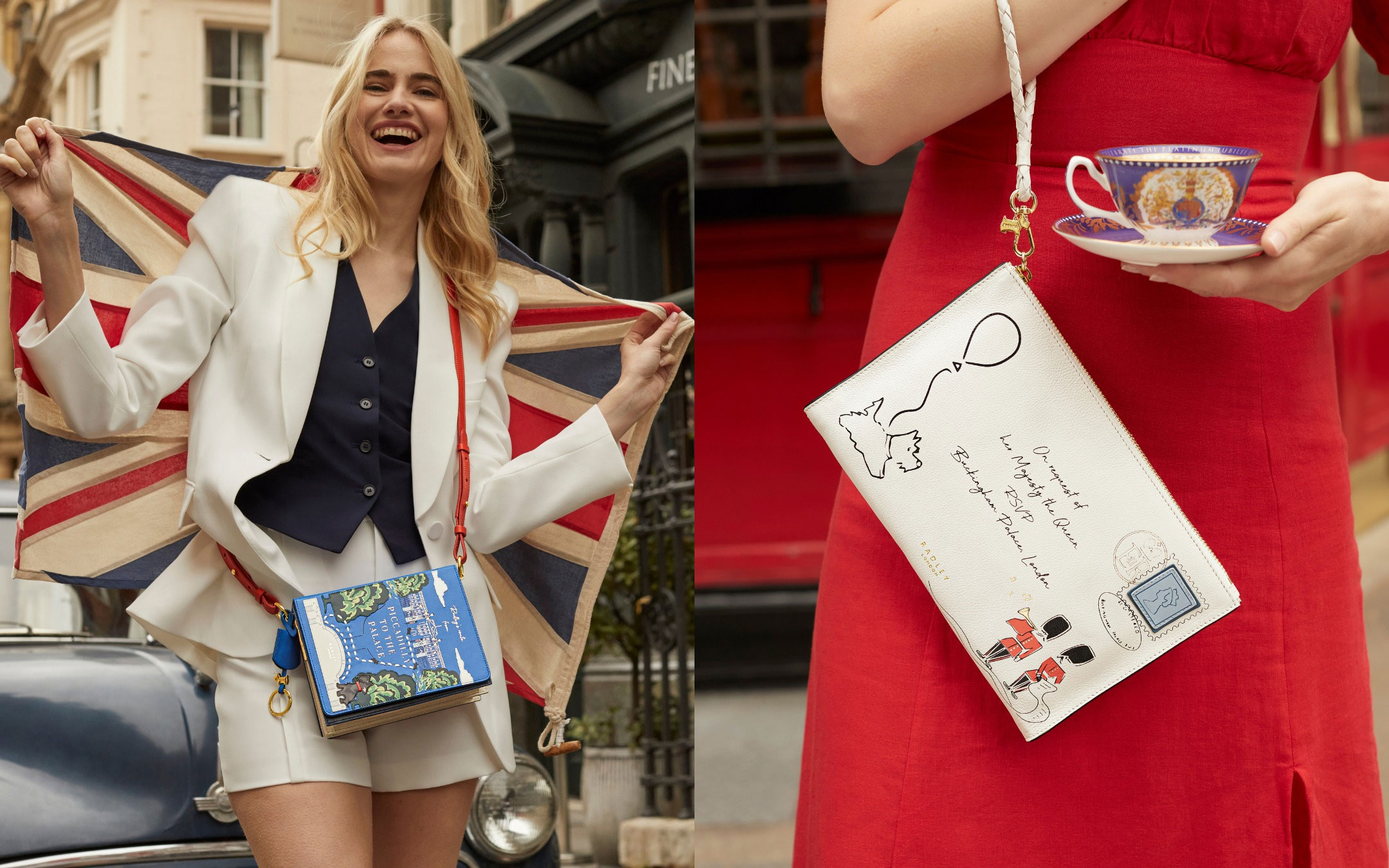 For one week only we have a special sale to celebrate the Queen's Platinum Jubilee. Enjoy 20% off selected brands, excluding refills. Our sale ends 05/06/2022.