It's that time of year again, Christmas. Now I know what you're thinking, there's still over a month away until the big day, you've got plenty of time. But it comes round fast and there's nothing wrong with being prepared? Our Black Friday sales start on 26/11/19 until 03/12/19 so you'll definitely be able to get some Christmas shopping in as we'll have tons of deals.
2019 has been a monumental year for us, we've seen huge launches from our favourite brands like Montblanc and Aspinal of London, and we've even welcomed new brands to our website such as Floris London, Matt & Nat and Moleskine.
Gifts for Him
Now, depending on which lucky gentleman it is that you're buying for we offer a multitude of different gentleman gifts.
Leather
We all know someone who refuses to buy themselves a new wallet even though theirs is falling to bits and losing money. We stock hundreds of wallets from different brands. Like wallets, we also stock hundreds of different card holders from brands like Montblanc, BOSS & Paul Smith.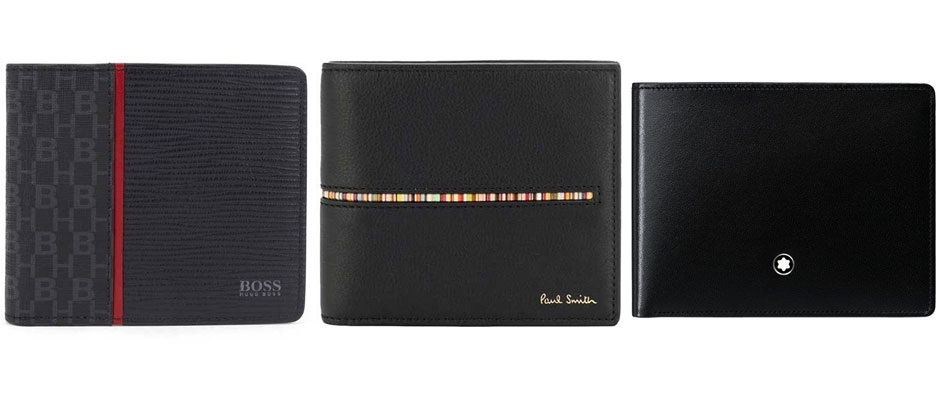 A larger leather item that will be a perfect gift. Briefcases are a great present for men who are always on the go but need a little help with their organisation. TUMI briefcases are perfect for this, they have multiple internal compartments, everything will have its own space.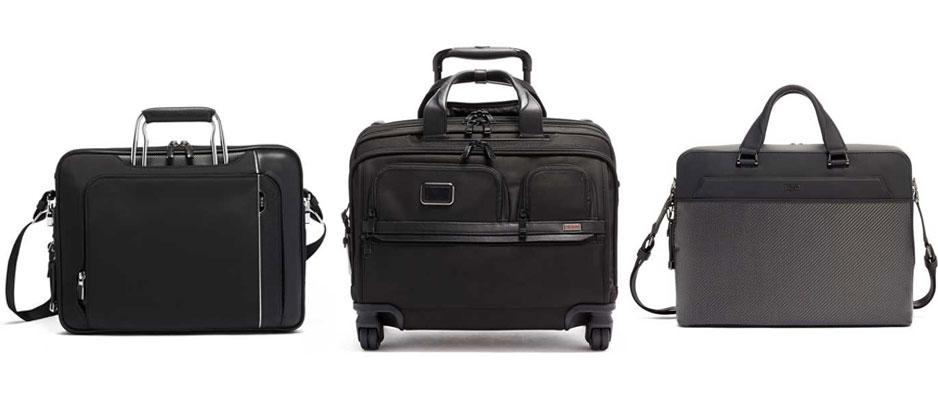 Writing Instruments/Stationery
Our writing instrument collection is huge, we carry so many luxurious writing instrument brands that it's difficult to pick a few to suggest. Obviously, Montblanc is going to be up there with the one to suggest. Montblanc writing instruments are such a special gift that will never be forgotten. Our latest addition is the Walt Disney collection. Featuring 2 limited edition writing instruments and 3 special edition writing instruments. All Montblanc writing instruments are presented inside a special bespoke box.
Know someone who needs to be more organised in 2020? We stock a large collection of notebooks & organisers from a variety of different brands.
Jewellery/Watches
If you're buying for your partner a larger gift to make a statement then a Montblanc watch wouldn't go a miss. Or maybe some Paul Smith cufflinks? We have such a large variety of different cufflinks from different brands.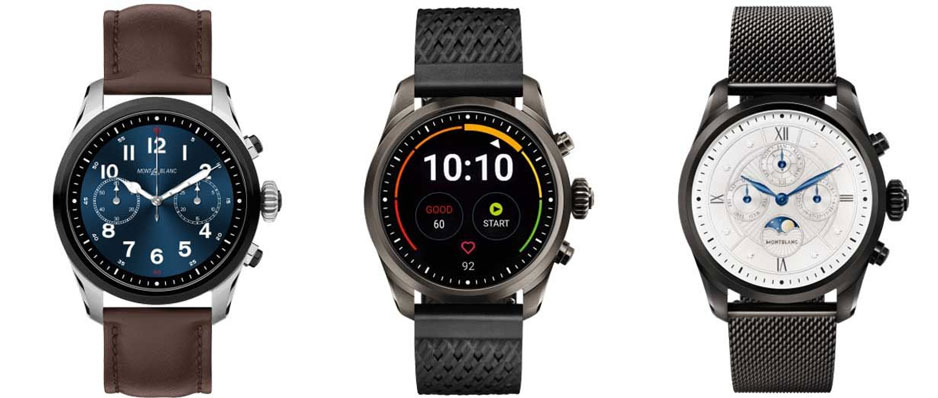 Clothing
Socks are always a great stocking filler, we all know someone who every year needs a new pair of socks because theirs have holes in. Luckily for you, we sell some great socks for a reasonable price. Paul Smith socks are always a great present, they're sold in packs of 3 and always have fun unique colours and patterns on, who said socks have to be boring? We also stock BOSS socks, this time they have a fun reference to Christmas to really get you into the spirit.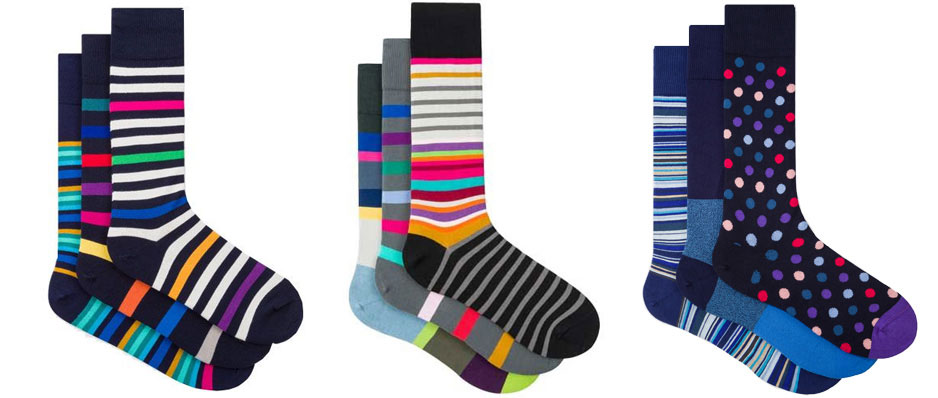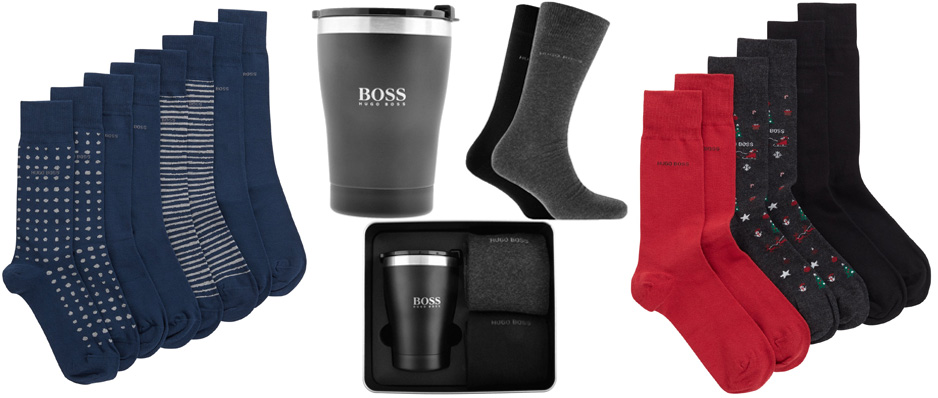 How about a cashmere Paul Smith Scarf? There's nothing better than having a super soft scarf that you know is going to last. We carry a large selection of Paul Smith scarves that would make anyone super happy this Christmas.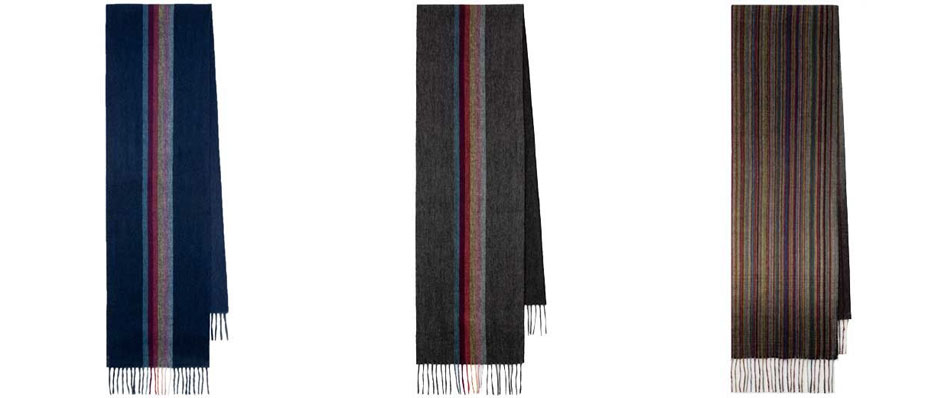 Toiletries/Fragrances
Floris London has dedicated a whole collection to gentlemen. The Gentleman's collection is filled with toiletries that aid in male grooming. We have shaving soap, moisturisers, shaving oils, face wash etc.
Gifts for Her
From handbags to fragrances to jewellery to many more feminine items there's a gift sat waiting for you to purchase.
Leather
From card holders to purses to clutch bags to handbags out ladies' leather collection is huge. Choosing a few products to recommend has been difficult. Let's start off with handbags, every woman needs a statement handbag in her collection, whether it's an Aspinal Mayfair bag, Paul Smith swirl handbag or a Radley Liverpool Street handbag.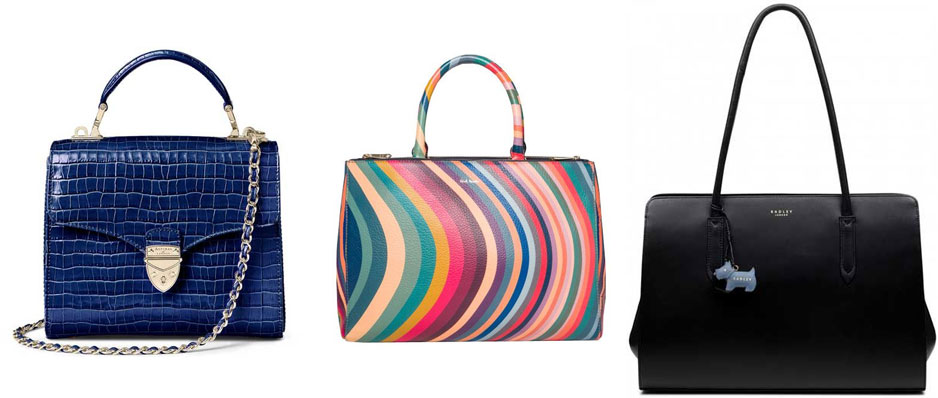 Ladies' purses also go down well at Christmas if a handbag isn't the route you want to take this winter.
Jewellery
What woman doesn't love jewellery as a gift? Georg Jensen produces some of the most beautiful jewellery and we carry some of their most iconic collections. Their Offspring collection is one of our most popular jewellery collections. All Georg Jensen jewellery is beautifully presented inside a gift box that can be used as a storage box.
Toiletries/Fragrances
What woman doesn't love perfume as a present? Floris London fragrances are not only beautiful smelling but they're beautiful to look at.
Gifts for Pets
If you're like me buying gifts for your pets is essential. You can't have them sitting on Christmas morning with nothing to open whilst you and your family open your presents. We have a small Pet Accessories selection but we definitely have some gems sat waiting to be purchased. How about a new stylish leather dog collar? Match your dog's collar with your favourite Paul Smith items and you're good to go.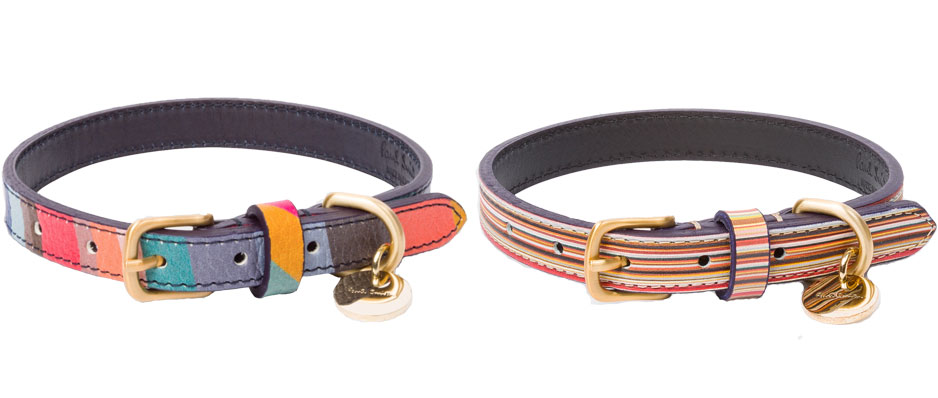 Purdey features a lot in our Pet Accessories category, a little more on the pricey side but dogs need to be comfortable when sleeping so how about a new dog bed? The dog bed comes with a matching throw and will look beautiful in any country style living room. If a new dog bed isn't required we also have a beautifully soft lambswool check blanket that can be placed on sofas, or on the back seat of your car when you're travelling with your four-legged companion. Or they simply may need a new lead.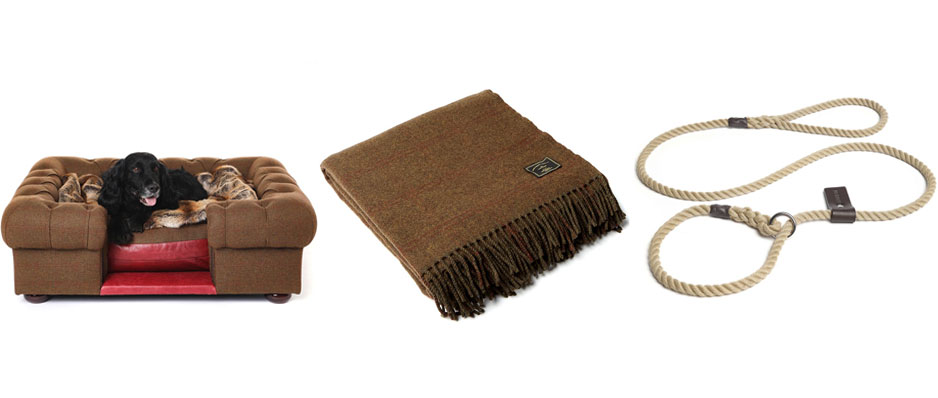 Our newest addition Matt & Nat also dabble in luxury pet accessories. Do you have a smaller dog that needs to be transported around in style? Well, this authentic vegan leather dog carrier will satisfy those needs. This black dog carrier features mesh sides and a breathable panel so your puppy will be safe during transportation.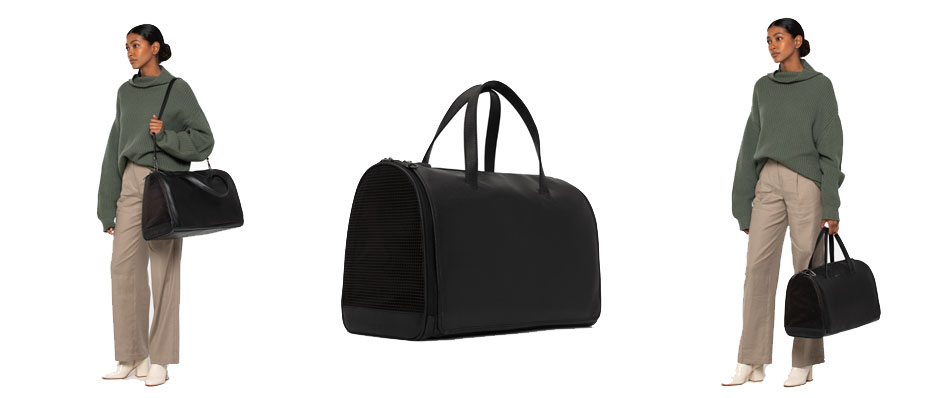 Joint Gifts
Beverages are a great gift for aunts, uncles, friends etc. We sell some amazing luxury gift sets that range from champagne to cigars to port to cognac. Christmas is for celebrating and what better way to celebrate than with your favourite tipple?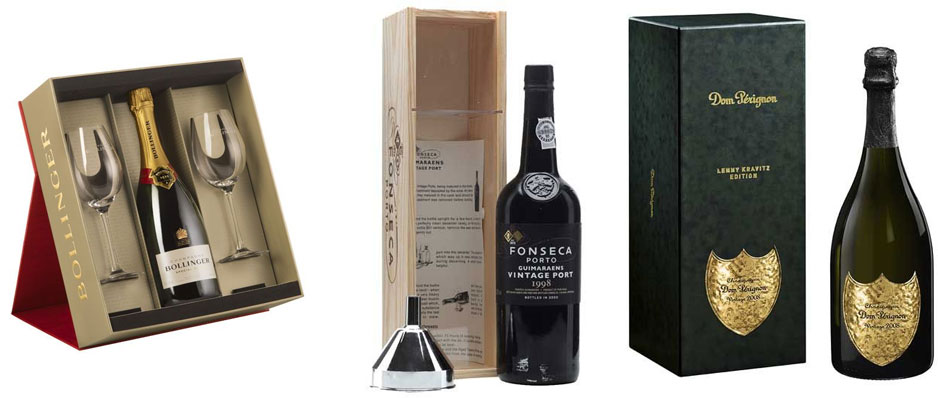 Personalisation
Now we've definitely done this to death but we offer personalisation!!! Yes, engraving, embossing, gift wrap you name it we offer it. So if you're like me and gift wrapping isn't your forte have your purchase gift wrapped by our professionals. Alongside our normal gift wrapping, at Christmas, we offer seasonal colours like red and gold. If you're still unsure on what to buy someone we also offer online gift vouchers - simply write the recipients email and choose the date you want it delivered and you're sorted.
Keep an eye out on the website in the upcoming weeks as we have loads more products being released just in time for Christmas.