Cinderella, The Frog Prince, Hansel & Gretel, Rapunzel, Beauty & the Beast, Little Red Riding Hood, The Three Little Pigs, Rumpelstiltskin, Sleeping Beauty, Snow White and many many more are among the renowned European folk tales written and produced by The Brothers Grimm.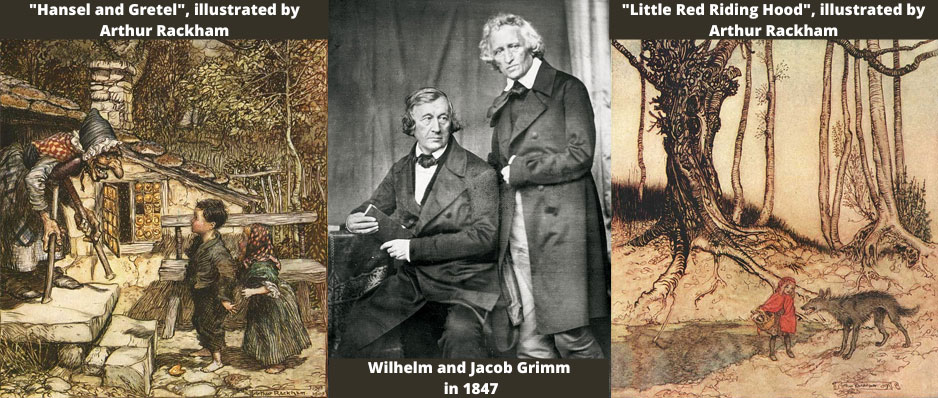 Jacob Ludwig Karl Grimm and Wilhelm Carl Grimm, were German authors, lexicographers, academics, cultural researchers and philologists who wrote and published folklore during the 19th century. The Brothers Grimm were among the best-known collectors of German and European folklore.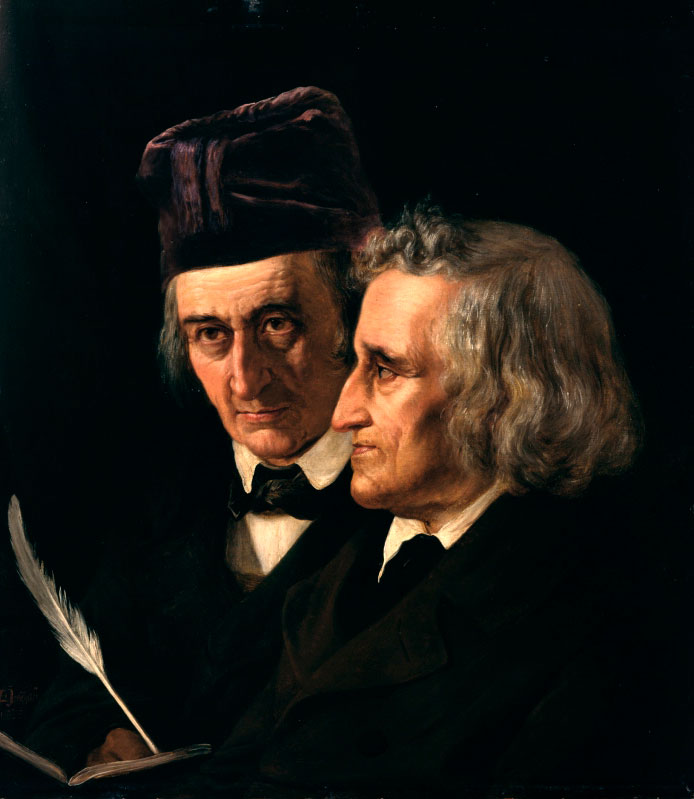 Honouring The Brothers Grimm, Montblanc has produced a collection of limited edition writing instruments and accessories encapsulating The Brothers Grimm's life's work.
The three writing instruments available are Ballpoint, Rollerball, Fountain Pen and Mechanical Pencil (the pencil is only available within the pen sets). Each writing instrument is crafted in black precious resin with ruthenium-coated fittings.
The writing instrument's cone is inspired by the shape of a spindle and is engraved with the title of the Grimm's fairytale collection - Kinder und Hausmärchen. 1812 is the publication year of Rapunzel, this is highlighted with the '12' engraving alongside the cone.
The colour black is inspired by the dark woods, a running theme throughout The Brothers Grimm fairy tales. Engraved on the cap and barrel are thick and thin lines, which represent roots (thick lines) and Rapunzel's long hair (thin lines).
ES WAR EINMAL… (Once upon a time...) is engraved around the pen cap's ring. The platinum-coated clip is shaped like a twisty root, again a homage to the setting of most Brothers Grimm fairytales.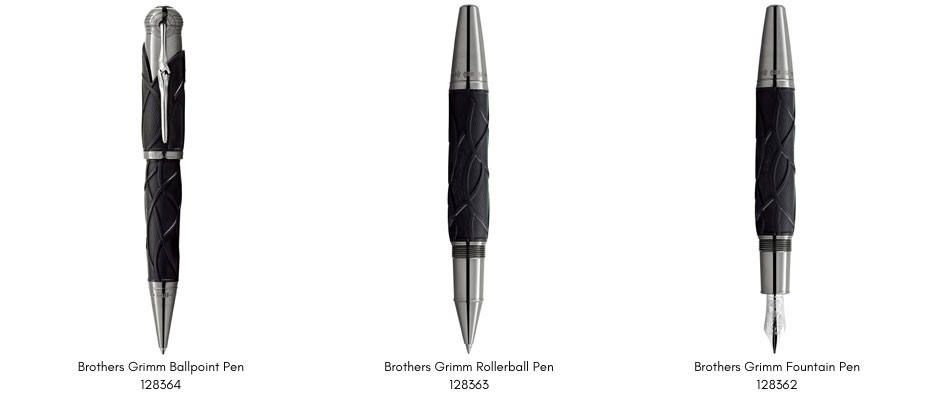 To complement the writing instruments, Montblanc has released a selection of accessories.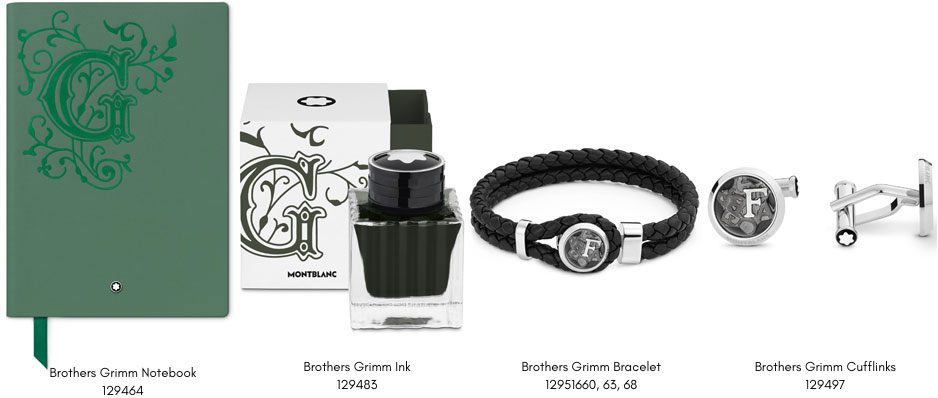 Shop Montblanc's Brothers Grimm Collection now.