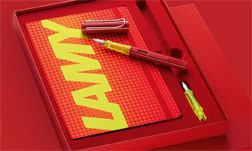 LAMY WRITING INSTRUMENTS
See our selection of Ballpoint, Fountain, Rollerball Pens & more.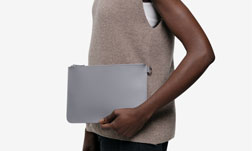 LAMY LEATHER & TRAVEL
See our selection of Notebooks, Pen Cases & more.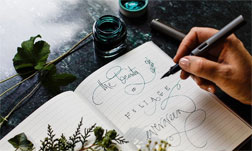 LAMY STATIONERY & REFILLS
See our selection of Pen Refills & more.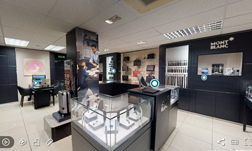 VIRTUAL TOUR
Take a 360° virtual tour around our Montblanc Boutique & Store.
LAMY
"A pen is a personal item like a watch or an item of clothing". Leading LAMY designer Jasper Morrison.
The LAMY journey began in 1966 with the first design of the LAMY 2000 which today is still a staple in the LAMY brand. LAMY has been producing high-quality writing instruments with timeless designs for over 50 years. Today, LAMY has hundreds of different writing instruments in a variety of interesting colours that are made from a variety of premium materials.
In 2019, LAMY is now a worldwide store. Featuring in countries such as Germany, Australia, Canada, India, Korea, Mexico, Poland, the USA, Sweden and many more.
LAMY at Wheelers Luxury Gifts
Here at Wheelers Luxury Gifts, we're lucky enough to stock a large number of LAMY writing instruments, refills and accessories. From ballpoint pens to rollerball pens to fountain pens to mechanical pencils we have a LAMY product for everyone. We carry some of LAMY's most iconic collections including; 2000, Safari, Lx, ST and Scala. We also have LAMY refills for all writing instrument types.
LAMY Personalisation Services
A few of our LAMY writing instruments can be personalised. Whether its the barrel, cap or clip it can be engraved by our personalisation professionals. Complete your LAMY purchase by adding out £4 gift wrapping service. All items qualify for free UK delivery and items £100 or over qualify for free UK next day delivery. Please contact us if you have any questions. Wheelers Luxury Gifts offers gift vouchers that can be purchased online.
Wheelers Luxury Gifts Shop
Mr Wheeler is dedicated to ordering a wide and high-quality range of LAMY products, but if by chance you happen to be looking for a particular Moleskine item that we do not stock, please do not hesitate to get in contact and we will try our best to assist you. We pride ourselves on offering good, old-fashioned personal service and are always happy to help.
We are an official LAMY stockist in England. Visit our Wheelers Luxury Gifts store in Loughborough, Leicestershire, that features a huge array of writing instruments, jewellery and leather. We would love for you to come and see us, we are open 5 days a week, Monday to Friday 9 - 5:30 pm. You may call 01509 266320 or contact us by email - [email protected]