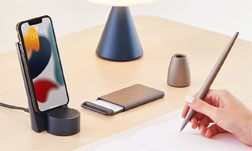 Lexon Writing Instruments
See our selection of Ballpoint & Rollerball Pens.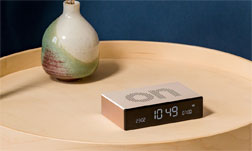 Lexon Accessories
See our selection of Speakers, Wireless Chargers & more.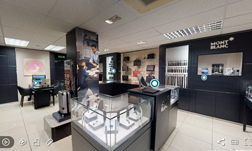 VIRTUAL TOUR
Take a 360° virtual tour around our Montblanc Boutique & Store.
Lexon
"Design is life". In 1991 the French design company that is Lexon was founded by René Adda. Adda's sole aim was to create innovative and simple accessories that fit into everyday life. Celebrating 28 years of design, Lexon has continuously worked side by side with some of the most recognisable international award-winning designers. Lexon strives to create products that are attractive, colourful and easy to use in everyday life. Lexon products are designed for use in the home, office and travel.
Over the years Lexon has managed to earn over 152 design awards internationally including; 'reddot award 2016 - winner', 'reddot design award - best of the best 2013', 'NYIGF - Accent on Design Award' and many more. Lexon is also continuously featured in editorial magazines - up to 600 per year.
Lexon works with international designers like;
Marc Berthier - French designer and creator of the Tykho collection.
Adrian & Jeremy Wright - British designers and creators of the FLIP+ collection.
Pauline Deltour - creator of the Fine collection.
There are many more designers Lexon works with and we're excited to explore what fun, modern accessories they'll bring to us in the future.
Lexon & Wheelers Luxury Gifts
Here at Wheelers Luxury Gifts, we're excited to continue selling Lexon products. We have a large collection of Lexon products from some of their most loved and iconic lines. From travel accessories to writing instruments to home accessories and many more.
We have products ranging from clocks, electronics, umbrellas, desk accessories, lighting, metal card holders, keyrings and more. We stock some of their most iconic collections from the Tykho collection to the Flip collection to the Miami collection to the Clover collection.
Lexon Personalisation Services
We're proud to continue providing exceptional service by going above and beyond for our customers. Here at Wheelers Luxury Gifts, we have state of the art engraving equipment to engrave your Lexon products with. Please note, not all Lexon products can be personalised so contact us if you have any questions.
Is your Lexon purchase a gift? Complete your purchase by adding on our gift wrapping service and have it profesionally gift wrapped. We also offer free UK delivery and free UK next day delivery on all items over £100.
We are an official Lexon stockist in England.
Visit our Wheelers Luxury Gifts store in Loughborough, Leicestershire, that features a huge array of writing instruments, jewellery and leather. We would love for you to come and see us, we are open 5 days a week, Monday to Friday 9 - 5:30 pm. You may call 01509 266320 or contact us by email - [email protected]