You have to admit it, we all like a drink at Christmas. Drinking champagne on Christmas morning when everyone is opening presents and the turkey is already in the oven, what is not to love? The downside is having to think beforehand what beverages are needed. You shouldn't worry any longer because here at Wheelers we're giving you a guide to what champagne & spirits are suitable as a present to a loved one or what beverages you need to make your Christmas even more special.
Here at Wheelers, we stock a variety of different champagnes & spirits. We stock products ranging from champagne, to port, to whisky, to cognac. We offer bottle engraving and gift wrapping services also.
Champagne
Bollinger Special Cuvee Rose Champagne Gift Set - £80


This Bollinger gift set would be the perfect present for someone to open on Christmas morning. This Bollinger gift set includes a 75cl Bollinger Special Cuvée bottle of champagne and two Bollinger champagne flutes. As soon as this present is unwrapped the champagne can be cracked open and the Bollinger branded champagne flutes can be used. This golden coloured champagne will leave your taste buds craving another sip as you get subtle notes of fresh walnut.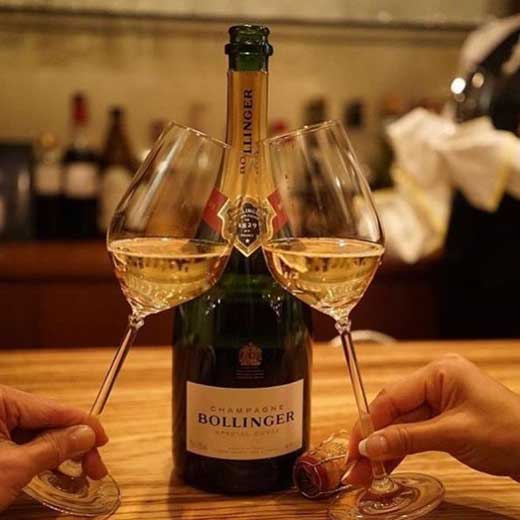 Laurent-Perrier Cuvée Rosé - £55


Here at Wheelers, the Laurent-Perrier Cuvée Rosé is one of our best sellers. Laurent-Perriers Cuvée Rosé is for those who enjoy sweeter tasting champagne. This 75cl bottle of champagne would make a great gift for someone special at Christmas. This Laurent-Perrier champagne has been made using the iconic maceration technique, giving it that extraordinary depth and freshness making it the benchmark for rosé champagne around the world. This Laurent-Perrier champagne is best served between 8ºC and 10ºC and consumed in the best company.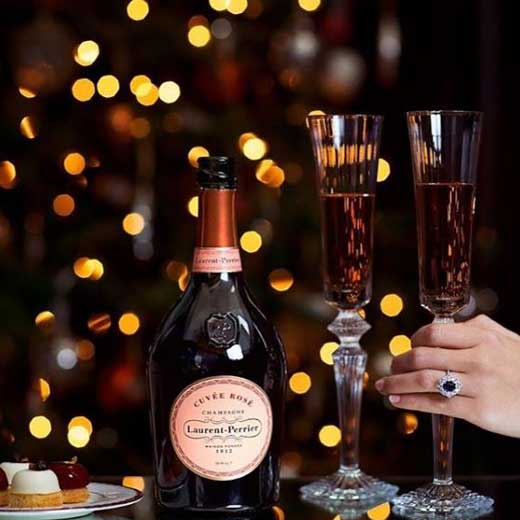 Dom Pérignon Vintage 2009 Brut -£130


Dom Pérignon supplies the finest vintage champagne. One of our more popular champagnes is the vintage 2009 brut. The Dom Pérignon vintage 2009 brut is champagne for a special occasion, and what's more special than Christmas morning with the family. There's nothing more special than having a mimosa with your Christmas morning breakfast. This vintage 2009 brut is fresh and ripe with notes of guava and spicy green grapefruit. This special champagne can be drunk right away or left to age for even longer, increasing the taste (providing the cork hasn't already been popped). This luxurious champagne will be packaged inside its very own presentation box.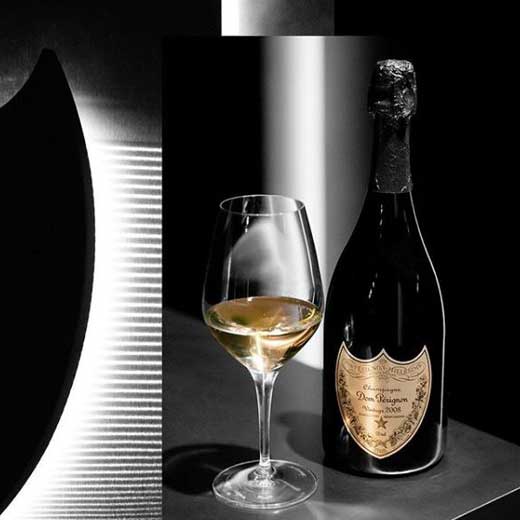 Laurent-Perrier Champagne Cooler - £44.95


Everyone needs a way to cool their champagne as opposed to putting it back in the fridge. This is why the Laurent-Perrier champagne cooler is perfect for this. Designed to hold a 75cl bottle of champagne this polished stainless steel bucket will keep your champagne perfectly cool. This would make the perfect addition to someone's champagne present. Here at Wheelers, we do offer engraving so if you buy this as a present for someone it can be made even more special.


Port
Taylor's 10 Year Old Tawny - £29.95


Taylor's has been one of the most respected producers of port since 1692. This rich and mellow 10 year old tawny port is the best selling port in the UK. This port would make the perfect gift for any port enthusiast. This superb aged tawny port is a rich amber colour and is best served as a dessert wine. When consuming this delicious port, hits of delicate wood and mature fruit will entice you to consume more. This special 10 year old tawny port comes in its very own wooden presentation box.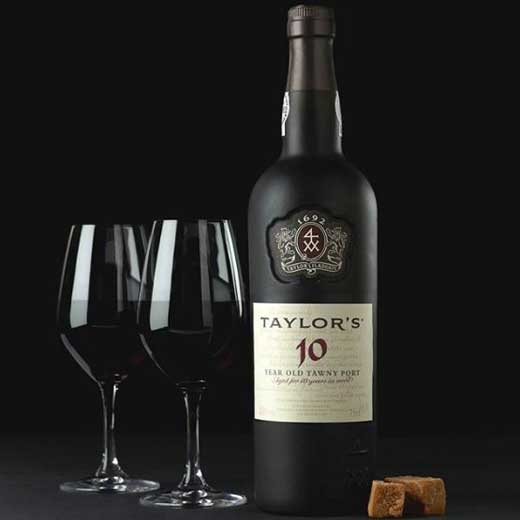 Fonseca Guinmaraens Vintage Port 1998 - £29


Fonseca is known for their vintage port selection. This particular port was created to meet the increasing demand for vintage Fonseca port. This Fonseca would be perfect for someone who enjoys vibrant berry fruit flavours. What makes this port extra special is the fact that it is accompanied by a silver funnel for easy decanting. This port would make the perfect present for someone as it has been designed to be stored on its side at a constant temperature, so it will keep until Christmas if it is on its side. This Fonseca port may have a chalk mark on the side. The chalk mark, sometimes known as the splash mark, is a dash of white chalk or paint placed on the side of a bottle of Vintage Port to show in which position it was stored in the Port house's cellar. Bottles of Vintage Port should be stored lying down to keep the cork moist.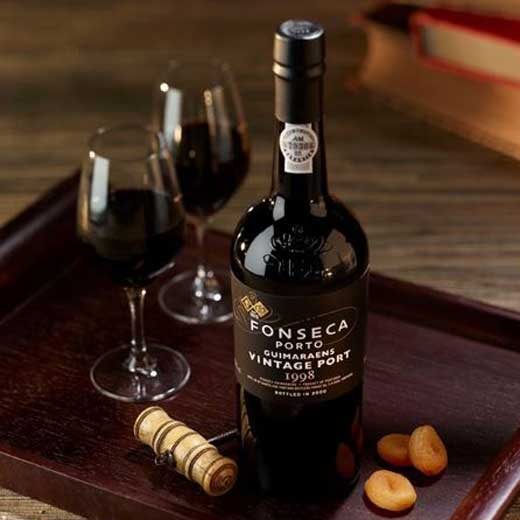 Whisky
Glenmorangie The Original 10 Years Old Whisky - £42.95


Glenmorangie is one of the finest whiskies out there. Established in 1843 Glenmorangie's Distillery was inspired by the Scottish Highlands. Winning the IWSC 2017: Gold Medal, The Original Aged 10 Years whisky is a crowd favourite. This 10 year old whisky is the staple of Glenmorangie and any whisky enthusiast would be pleased to receive this as a present. The 10 year old whisky can be enjoyed at any time neat, on the rocks or in your favourite cocktail. This pale lemony gold whisky will tantalize your taste buds with the aftertaste of orange and peach leaving you craving more.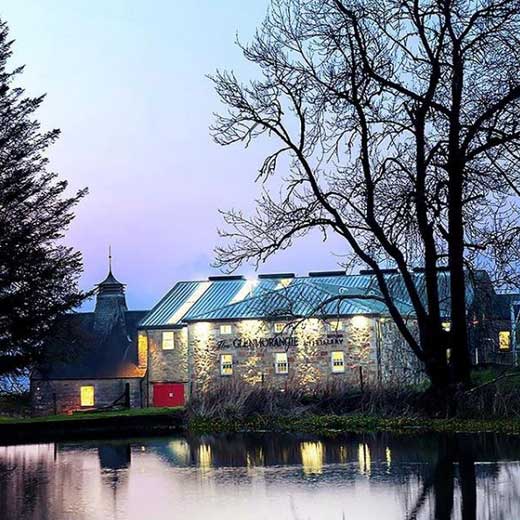 Cognac
Hennessey Fine de Cognac - £40


Hennessy Fine de Cognac is an active blend pitched somewhere between VS and VSOP. For someone who is wanting to start their cognac journey, this is the product for them. Created in 2002, the Fine de Cognac is typically classified by its crystalline aesthetic. Offering a balanced blend; an amalgamation of eaux-de-vie, evident in the characteristics of the floral notes and light fruit accents. The Hennessy Fine de Cognac is preserved by subtle ageing. Consumed neat, on the rocks or in a cocktail, the Hennessy Fine de Cognac is not one to miss this Christmas.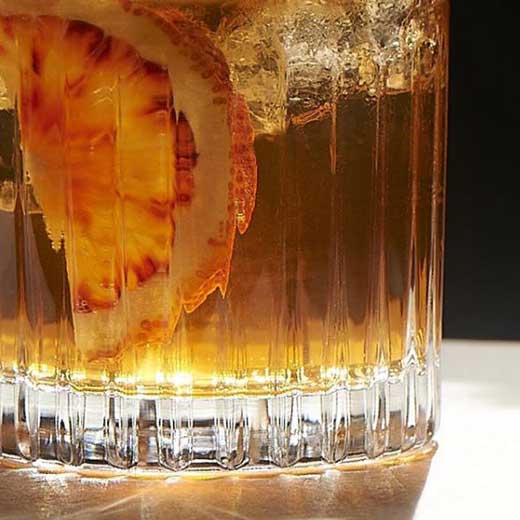 *Licencing Act 2003 - It is an offence to purchase or attempt to purchase alcoholic liquor if you are under the age of 18.