I know what you're thinking, it's only October why are we talking about Christmas now? But it's never too early to think about what you're going to get someone for Christmas. It's definitely better to be prepared than rushing around a week before trying to find presents for everyone.
We've recently ventured into the world of Luxury Hampers. As you know, we're big fans of luxury alcohol so luxury hampers are definitely within our realm. Hampers are such an easy gift that is always well received. Whether you're buying for your fellow colleagues, a special client/customer or family and friends there's something here for you.
We have a variety of different hampers including hampers under £100, Fresh Food Hampers, Speciality Diet, Alcohol-Free, Sweet Hampers and more.
Please see below images for some of the luxury hampers we stock. There are tons more on our website. 
Sweet Hampers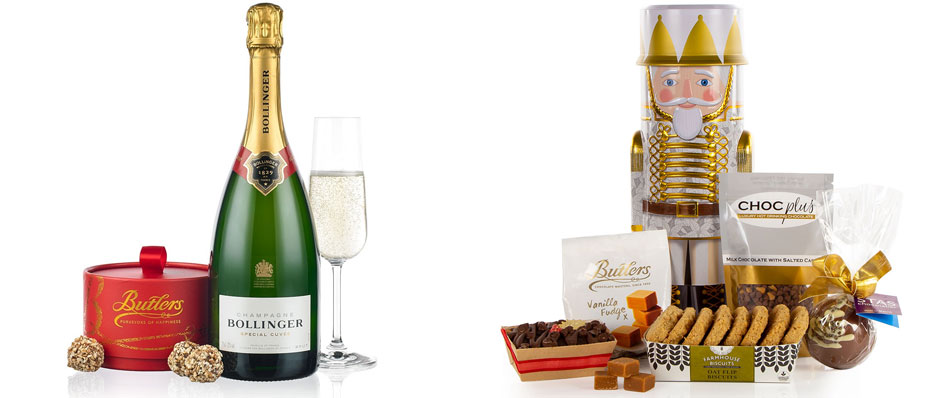 Bollinger & Chocolates - £86                                                                                                                                     Nutcracker Tin Gift Set - £30.99
Wine Hampers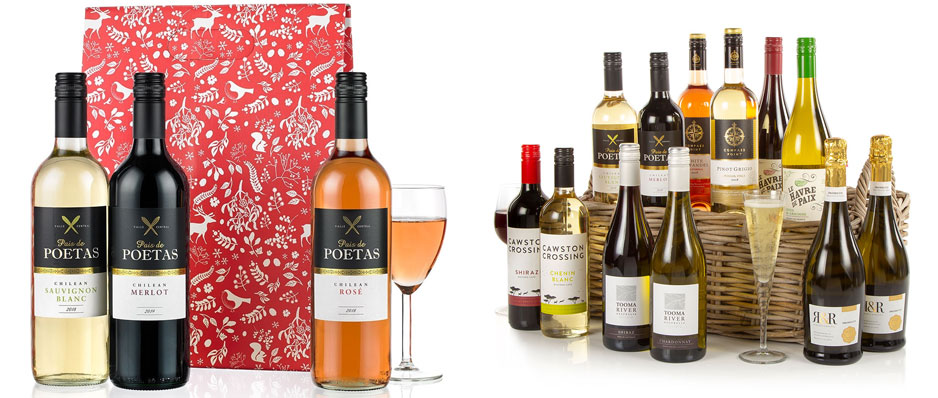 Triple Tipple Chilean Wine - £35.99                                                                                                                                 12 Wines in Wicker - £150
Savoury Hampers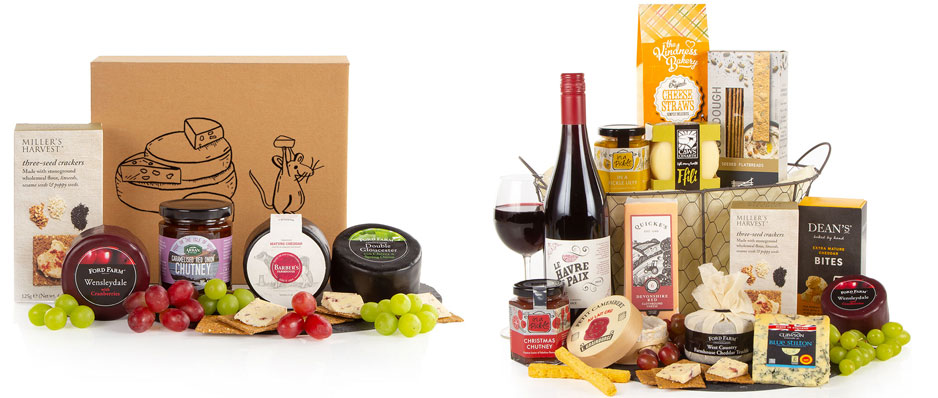 Cheese Box - £25.99                                                                                                                                                            Cheese Lover - £76
Speciality Diet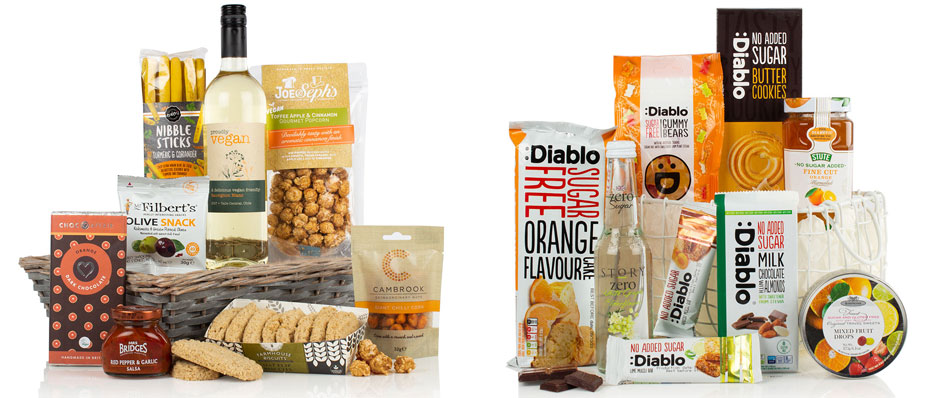 Proudly Vegan - £40.99                                                                                                                                              Deliciously Diabetic - £35.99
Fresh Food Hamper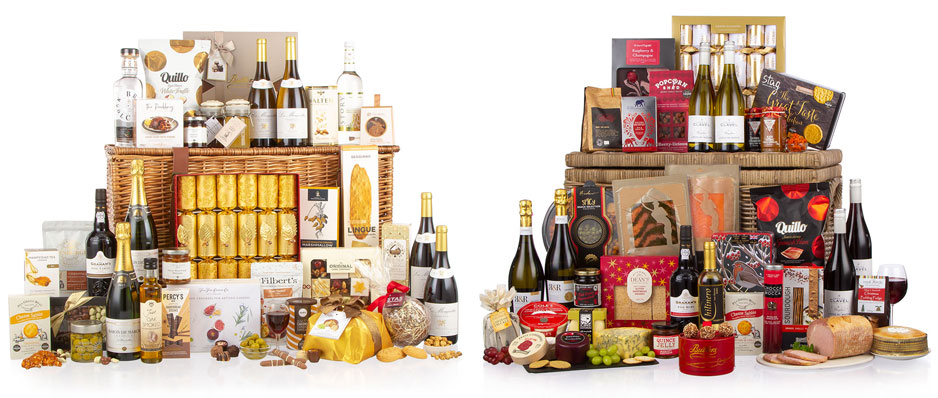 Snowed In Christmas Hamper - £500                                                                                                                        Decadence Christmas Hamper - £400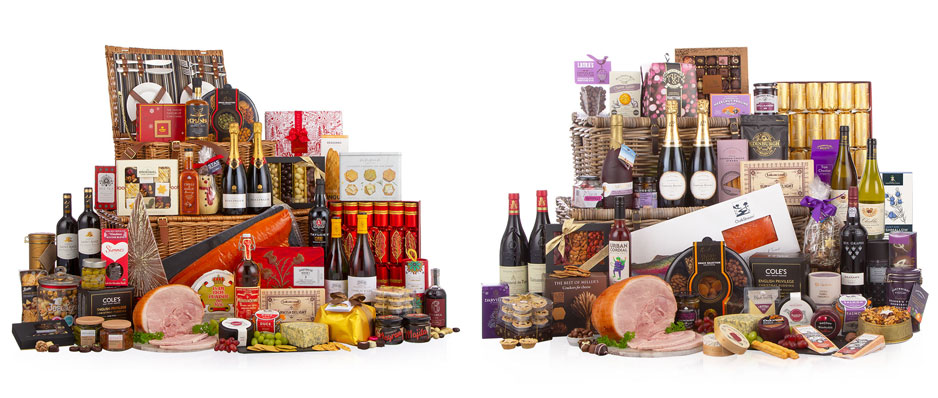 Epicurean - £1,000                                                                                                                                                   Celebration Christmas - £750
All of our hampers are shipped directly from the supplier so please allow 3-5 business days for delivery.
Some of our Fresh Food Hampers can be ordered now for delivery from the 3rd November, 3rd December or 17th December. Order now and receive it in time for Christmas. Delivery is only available from Tuesday to Saturday as we cannot guarantee our satisfaction gifts will remain cold whilst in transit over a weekend.
Hampers under £100 do have a £6 delivery charge included.
If you would like delivery in time for Christmas the latest we can accept orders is on the 22nd December @ 12noon.
Happy hamper shopping!