Each year Montblanc acknowledges Great Characters who have left their incredible mark on history. From Lennon to Einstein to Disney and more, these individuals profoundly changed the way we view our world. Montblanc celebrates these memorable characters with a series of special edition and limited edition writing instruments and accessories. These writing instruments and accessories encapsulate the lives and works of these Great Characters.
In 2021, Montblanc is celebrating a true visionary - Enzo Ferrari. Enzo Anselmo Giuseppe Maria Ferrari was born on February 20th 1898 in Modena, Italy. Enzo was both a motor racing driver and entrepreneur. Enzo was the iconic idea behind the legendary Scuderia Ferrari Grand Prix motor racing team and established a global automotive empire whose name has become synonymous with superb quality and a passion for speed. Enzo was widely known as "il Commendatore" or "il Drake". In his final years, he was often referred to as "l'Ingegnere" (the Engineer) or "il Grande Vecchio" (the Great Old Man).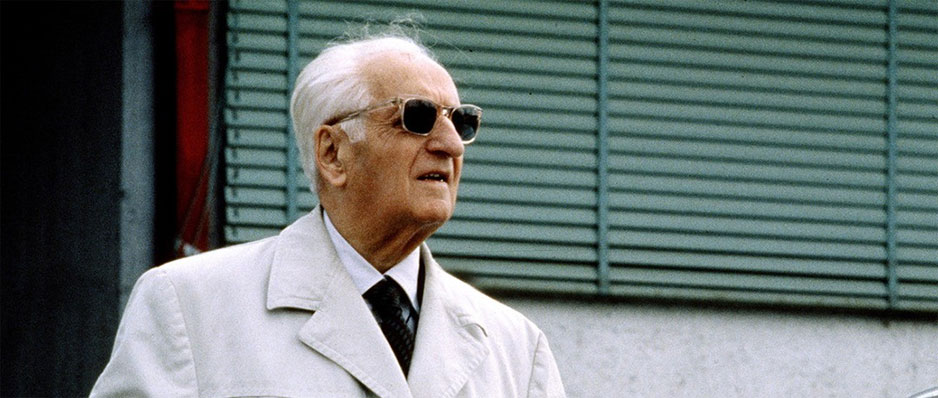 "If you can dream it, you can do it." - ENZO FERRARI
FERRARI SILHOUETTE
The shape of both the SE and LE writing instruments have taken inspiration from the iconic Ferrari 500 F2 model.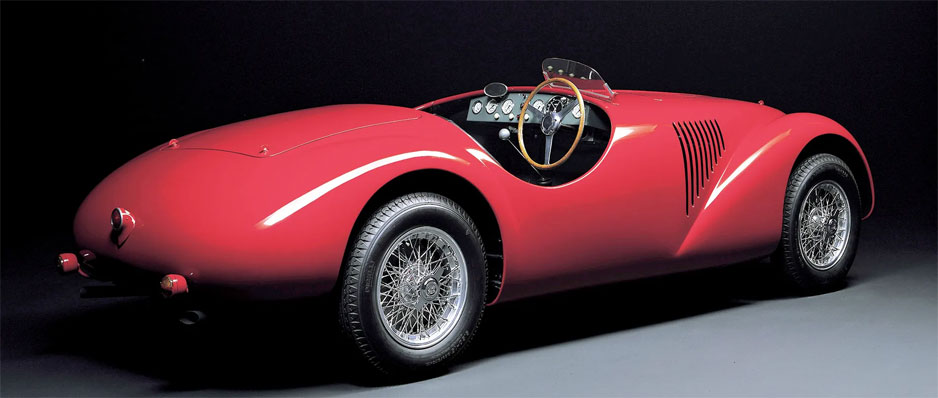 EMBLEM
Not only are all Montblanc writing instruments known for their expert craftsmanship but they're all finished off with the iconic emblem, the Enzo Ferrari pen is no different. Montblanc has placed its distinctive emblem at the tip of these special writing instruments. Each emblem has been encased inside a grid to mimic the aesthetic of a vintage car grill.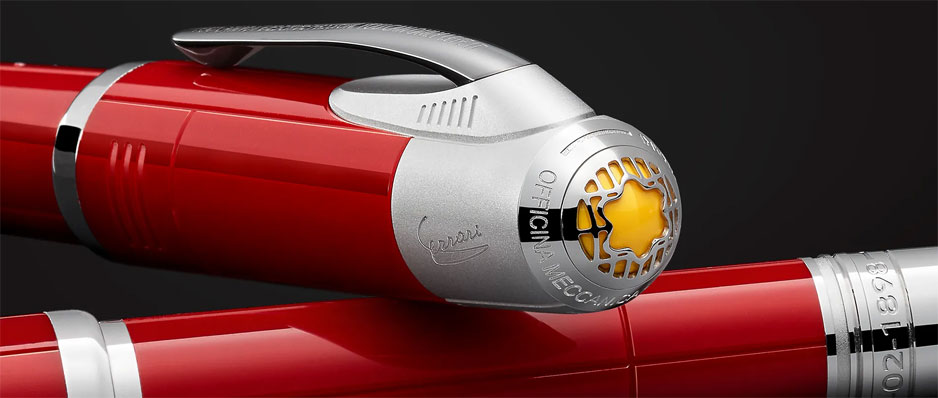 PRANCING HORSE
What is one of the most distinctive features of Ferrari branding? The Prancing Horse. Ferrari once had a horse gifted to him, the horse was a symbol of luck. This was the beginning of Ferrari's branding. Each Enzo Ferrari Great Characters writing instrument has been engraved with the Prancing Horse on the back of the cap.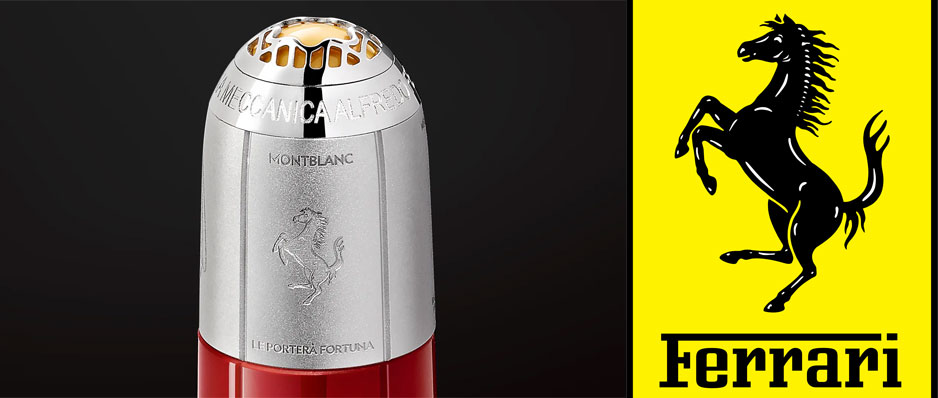 SPECIAL NIB ENGRAVING
Part of Montblanc's 'expert craftsmanship' is its ability to create hand-crafted fountain pen nibs. Whether the fountain pen is a SE/LE or an all year round fountain pen each nib consists of engravings. The Enzo Ferrari nibs have been specially engraved with Enzo's iconic nicknames as well as the outline of a Ferrari 250 GTO steering wheel.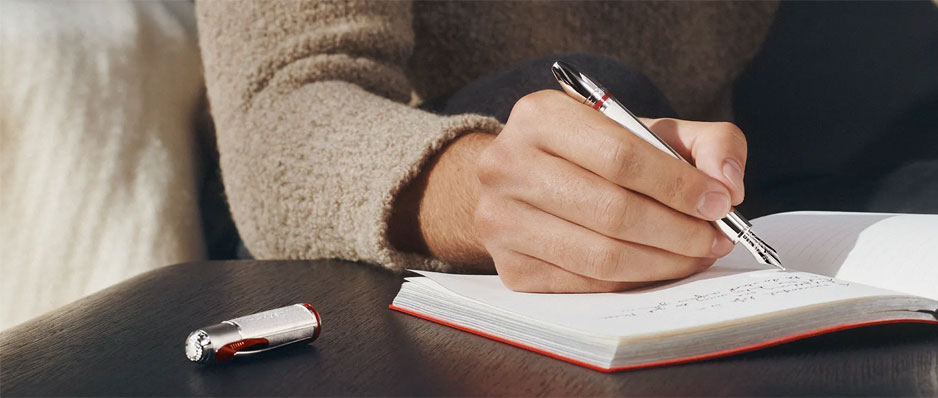 FERRARI SPECIAL EDITION
The special edition Ferrari writing instruments have each been crafted out of precious resin. The vibrant red colour represents the colour that was specially made for Ferrari 'Rosso 70 Anni'. The special edition details represent the achievements and character of this pioneer of speed and automotive engineering.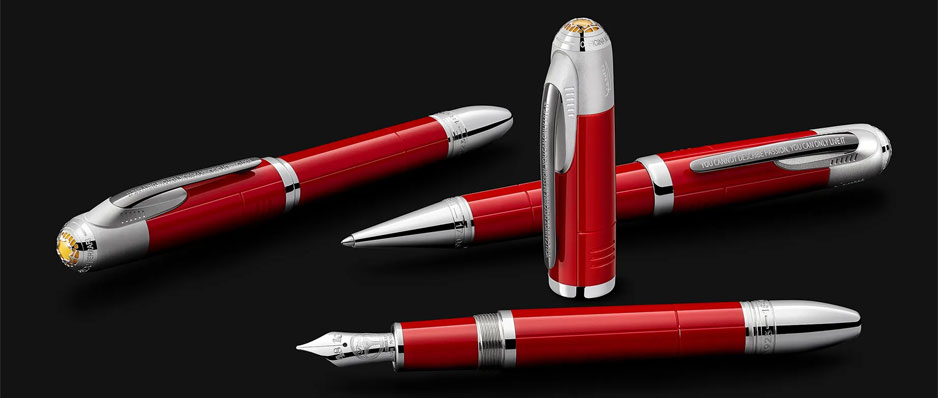 LE1898
This set of limited edition writing instruments represents the birth year of Enzo Ferrari and is limited to 1,898 pieces. The LE1898 writing instrument is reminiscent of the 'Ferrari 125 S' engine.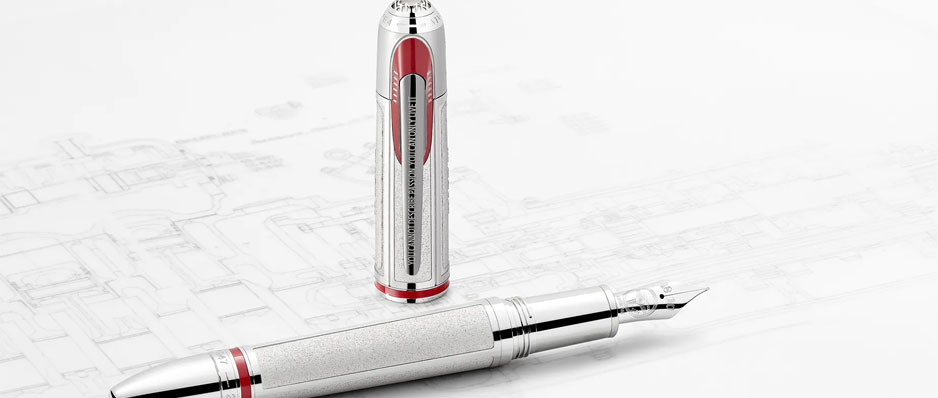 Each Enzo Ferrari writing instrument is presented inside their very own bespoke gift box and issued with a 2-year international guarantee booklet.