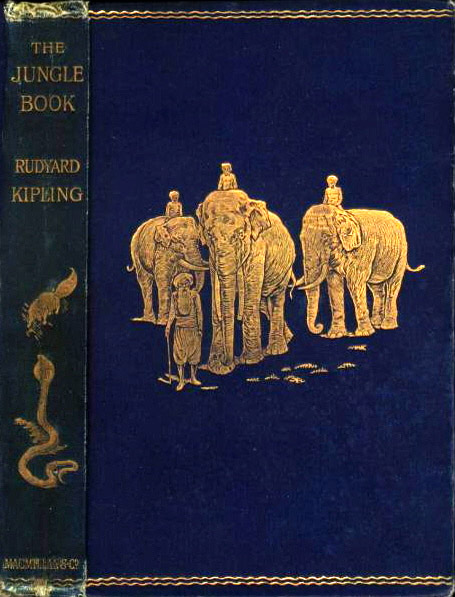 Once a year since 1992 Montblanc has dedicated a line of writing instruments and accessories to famous authors. The featured author's works have become part of the world's literature. Montblanc pays homage to these authors via writing instruments inspired by their works. This year Montblanc is paying homage to Rudyard Kipling (1865 - 1936), the famous author of The Jungle Book.
Born in Bombay, India, Kipling spent the first five years of his life living there with his family. Kipling and his family then moved to Southsea and it was here in Britain where Kipling received his education. Once Kipling was 18 he returned to India and it was upon his return where he found his love for writing and was inspired by the Indian jungle. Kipling wrote The Jungle book in 1894, this is arguably his most successful book. The Jungle Book follows the life of a little boy called Mowgli who is raised in the Indian jungle by wolves.
The line of these green writing instruments has been inspired by The Jungle Book and Kipling's life in the jungle. All of the Montblanc writing instruments have been crafted out of the finest green precious resin with contrasting platinum-coated trims. The platinum-coated clip for each writing instrument features a wolf's head, representing the wolves who raised Mowgli in The Jungle Book. Each writing instrument features R. Kipling's handwritten initials engraved onto the pen cap.
Montblanc Writers Edition R. Kipling Limited Edition Ballpoint Pen - £655
Montblanc Writers Edition R. Kipling Limited Edition Rollerball Pen - £695
Montblanc Writers Edition R. Kipling Limited Edition Fountain Pen - £835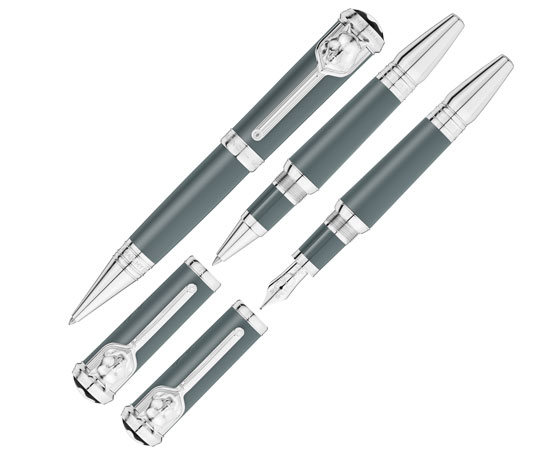 All of the Kipling writing instruments can be refilled with Montblanc refills. All Montblanc Writers Edtion writing instruments are presented inside special packaging and come with a two-year international warranty booklet that's issued on the day of purchase.
The R. Kipling Writers Edition doesn't stop at writing instruments. Montblanc has also brought out cufflinks inspired by the wolves who raised Mowgli in The Jungle Book. These R. Kipling cufflinks have been crafted out of sterling silver with a whale back closure for easy use. The Writers Edition cufflinks come presented inside a Montblanc presentation box that can be plaque engraved.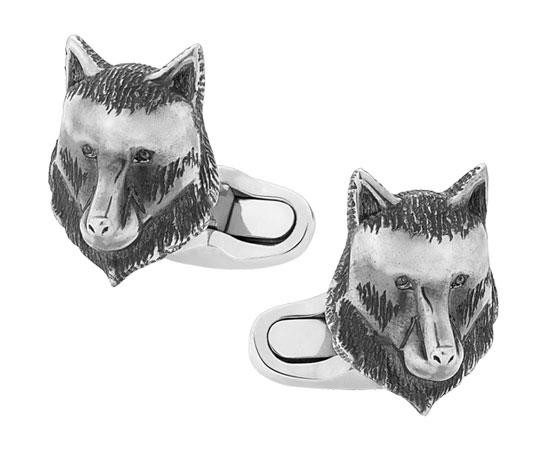 Wheelers Luxury Gifts Personalisation
Unfortunately, due to the design of the R. Kipling writing instruments, we cannot engrave them. We can, however, place a plaque engraving on the special presentation box, meaning you can write longer messages if this is a present or corporate gift. We also offer a complimentary gift wrapping service on all Montblanc products to complete your purchase. We offer free UK delivery on all items in store and free UK next day delivery on all items over £100. Please contact us if you have any questions regarding the Kipling line of writing instruments and accessories :).