Need a little cheering up during this strange and sometimes scary time? Springtime for Montblanc is always an exciting time. Their long-awaited collections/products are released. We have new products being added to existing collections and new collections. So, grab a drink, relax and take time to enjoy some new Montblanc.
Writing Instruments & Stationery
Meisterstück Le Petit Prince
First, we're starting off with what is one of Montblanc's most anticipated and now iconic collections - Meisterstück Le Petit Prince. The 3rd and last series of the Meisterstück Le Petit Prince Special Edition is dedicated to the Prince and Planet. The following writing instruments asserts the importance of fostering a nurturing relationship with our planet and environment.
Montblanc's Meisterstück Le Petit Prince collections take form in unforgettable parables featuring the fox, the aviator and the prince's planet - each teaching us what truly matters in life.
Each writing instrument features a deep burgundy red coloured barrel to represent the Planet; a synonym of care, love and a meaningful life. We have the Classique collection, Midsize/LeGrand collection, Solitaire collection and Doué Classique collection. The fountain pen's nibs have been stunningly handmade out of 14ct gold and feature a detailed engraving - whether that be of the Prince's rose or the Petit Prince and the planet. In each edition, the writing instruments clip features a bright yellow lacquered star which pays reference to Le Petit Prince's advice to remember his laugh by simply looking at the stars above. Each cap features an engraved sentence from the fox "On ne voit bien qu'avec le coeur" ("One sees clearly only with the heart").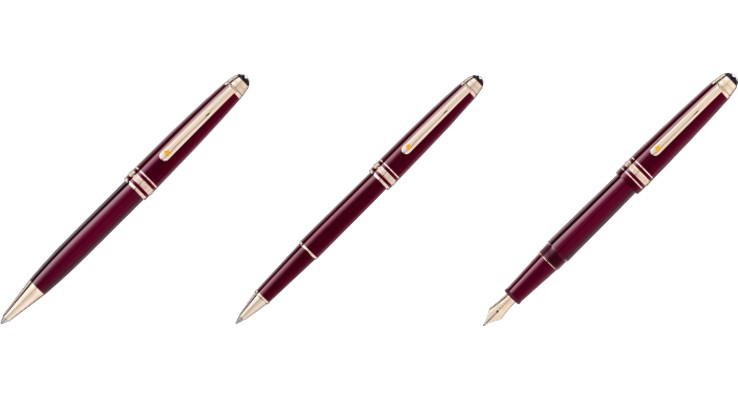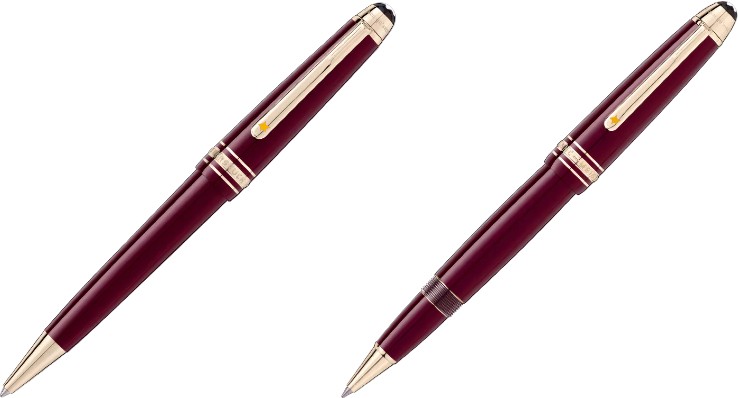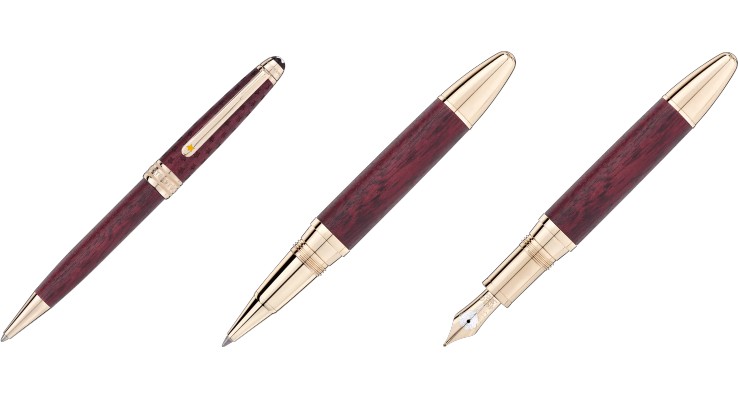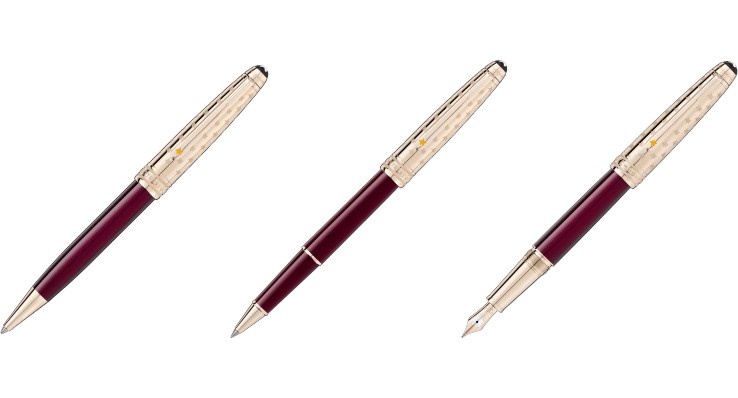 Colour of the Year
Montblanc's Colour of the Year collection is a fun range of PIX writing instruments, Fine Stationery notebooks and refills. This year Montblanc's Colour of the Year is Mustard Yellow. In previous years we've had bright colours such as Manganese Orange, Petrol Blue, Emerald Green and more.
Montblanc's PIX range is arguably one of their most popular collections. Crafted out of high-quality precious resin, Montblanc's PIX collection is playful and the perfect starters pen. The Mustard Yellow PIX pen has been inspired by sleek and simple elegance with a playful attitude towards colours. The ballpoint and rollerball both feature platinum-coated trims with subtle Montblanc recognition.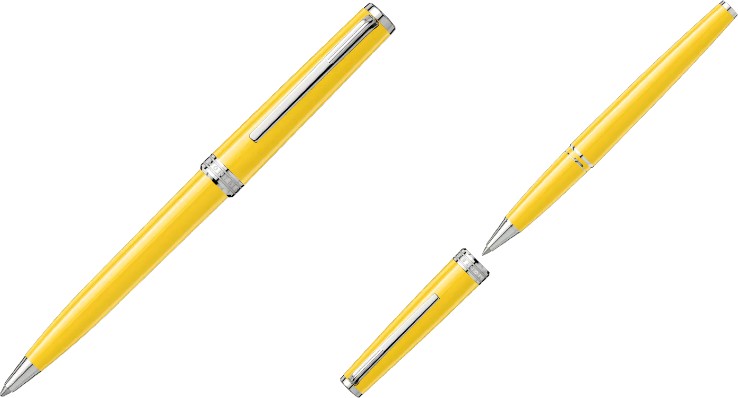 As well as a new Mustard Yellow PIX pen, pair it up with a Mustard Yellow Fine Stationery notebook (contact sales for details or coming soon). Everyone needs a go-to notebook and Montblanc's Fine Stationery collection does just that. These special edition notebooks feature Italian leather covers with a textured Saffiano finish. Each notebook features a high-quality grosgrain bookmark to ensure you never lose your place.
Leather
Meisterstück Soft Grain
The Meisterstück Soft Grain collection is one of Montblanc's most continual collections. Some leather collections come and go but this one is a staple. We're receiving in so many more leather items, from wallets to pen pouches to backpacks to briefcases. The Soft Grain collection features leather items crafted out of a combination of soft grainy and plain cowhide. We will be having these in soon.
#MY4810
Everyone needs a trusty piece of luggage but staying within airline weight regulations can sometimes be a little challenging. Fear no more because Montblanc has released a collection of light #MY4810 luggage. The light luggage still features the high-quality polycarbonate exterior and 4 dual-spinning wheels so it can easily be manoeuvred. All elements are exactly the same.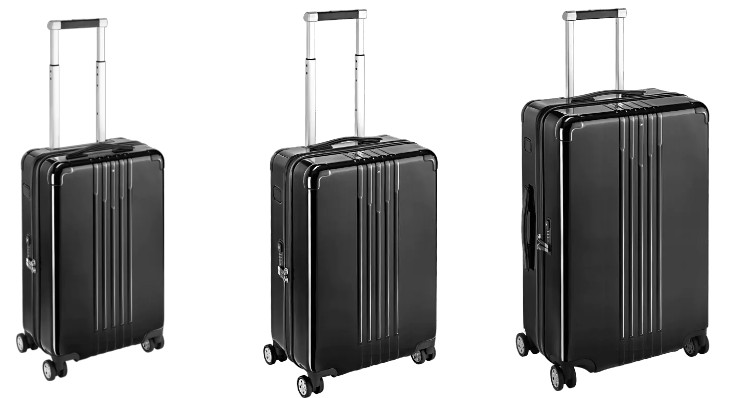 Electronics
MB01
Montblanc has recently taken a new venture in the form of technology. These noise-cancelling headphones have been designed to provide the most immersive sound experience. The headphones come in 3 different colours, black and silver, brown and gold, white and silver. All headphones have been crafted out of high-quality leather and silicone to provide a comfortable experience for long periods of wearing. Montblanc's MB01 headphones are wireless and will be able to be folded away when they're not in use.
The MB01 cushions can be exchanged once they're worn. We sell replaceable over-ear cushions.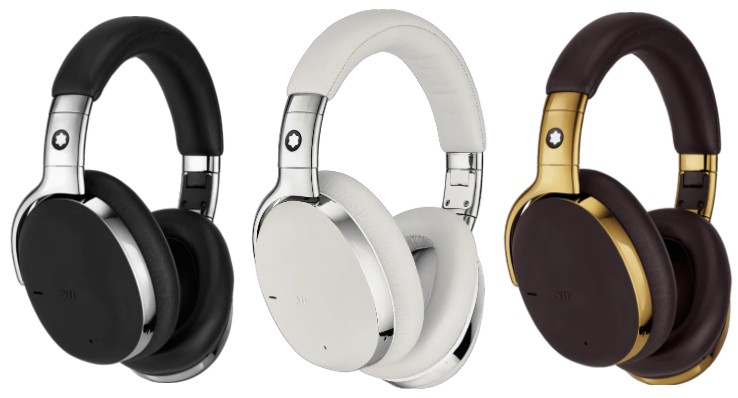 Watches & Jewellery
Summit 2+
Montblanc's Summit 2+ collection is an updated version of the popular Summit 2 collection. Montblanc's Summit 2+ collection is the most advanced wearable technology combined with traditional Swiss watchmaking codes.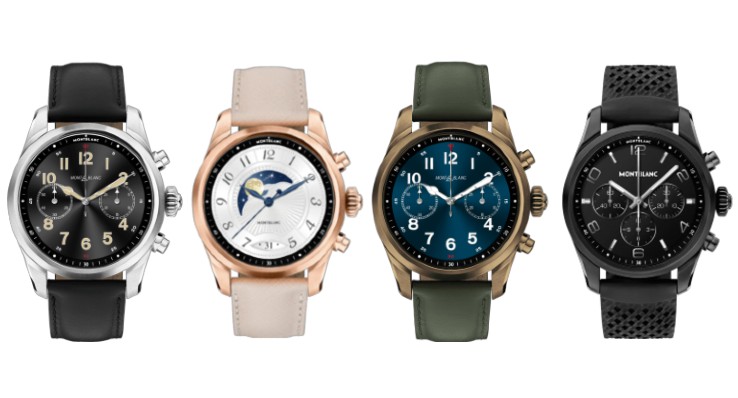 Meisterstück Le Petit Prince Jewellery
Finally, we have the Meisterstück Le Petit Prince jewellery. Reminiscent of the Le Petit Prince writing instruments the bracelet and cufflinks feature deep burgundy accents to represent the Planet. Both pieces of jewellery feature the iconic yellow lacquered star that features on the clip of every Meisterstück Le Petit Prince writing instrument. Both pieces of jewellery will be presented inside a Montblanc gift box that can be plaque engraved.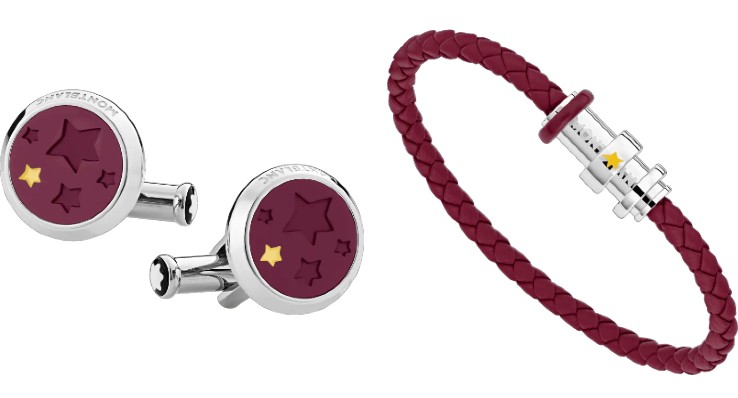 More
There's still tons more exciting Montblanc products to be released in the near future so definitely keep your eyes on the website to see what's next.
Have your Montblanc products personalised and gift wrapped for free of charge. If you have any questions or queries please don't hesitate to contact us, whether it be by email, phone or social media. We're here to help :).
We want to take a moment to thank our loyal customers for sticking with us during this difficult time. We hope you're staying safe and we look forward to seeing you once this is all over.