No time like the present when it comes to thinking about Christmas Gifts! We know it's not even October yet, we've recently released our Christmas hamper line. Available for delivery from the 4th October we have an array of hampers and treats that are perfect for the festive season.
Cheese Hampers
It wouldn't be the festive season without a delicious selection of cheeses. We have a selection of little cheeses that are perfect for the family to more decadent baskets that make a wonderful gift.
The Cheese Box - £26.99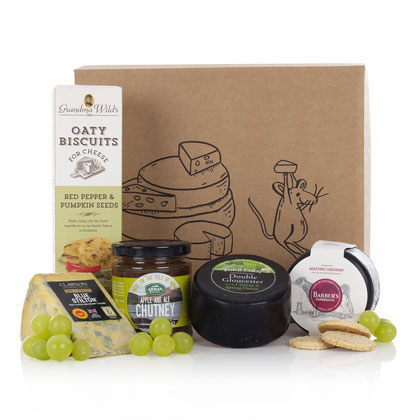 The Cheese Slate - £36.99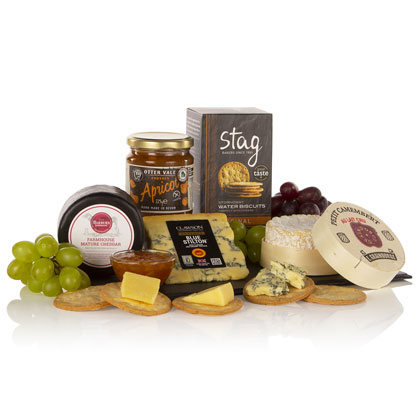 Cheese & Wine Basket - £46.99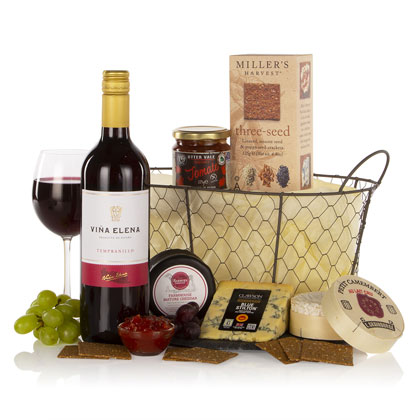 Wine & Cheese Slate - £46.99
Cheese Lover - £78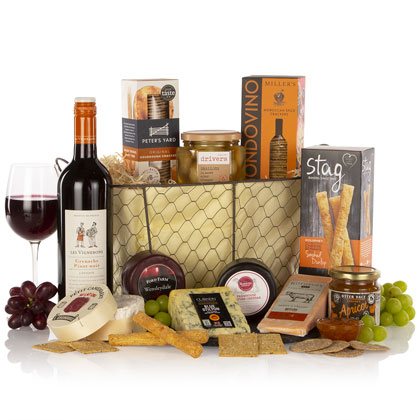 Family Favourites
The luxury hampers we stock are perfect for the whole family, there's something in it for everyone. Sweet treats for the little ones and a little tipple for the parents.
Christmas in a Box - £36.99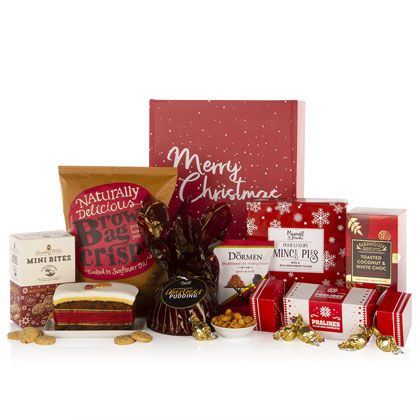 Festive Fizz - £44.50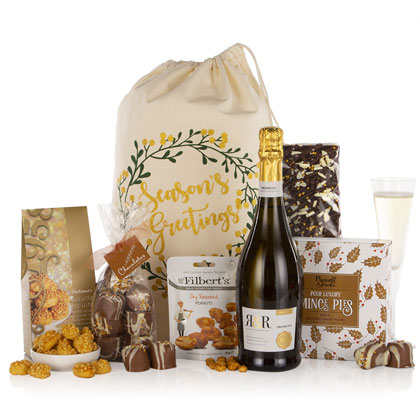 Christmas Cracker Basket - £69.50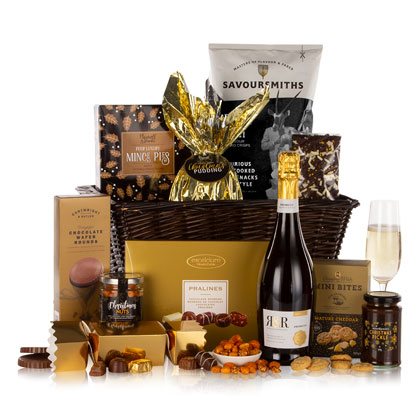 The Nutcracker - £93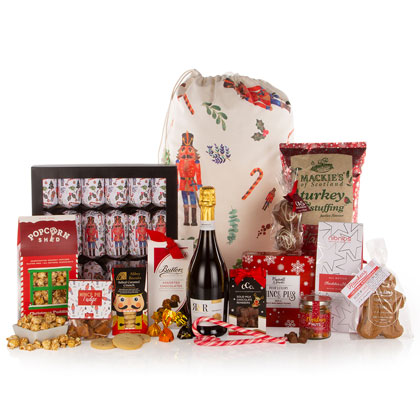 Speciality Diet & Non-Alcoholic Hampers
For those of you who have special dietary requirements or opt-out from drinking alcohol, we've got you covered.
Gorgeously Gluten & Wheat Free - £41.99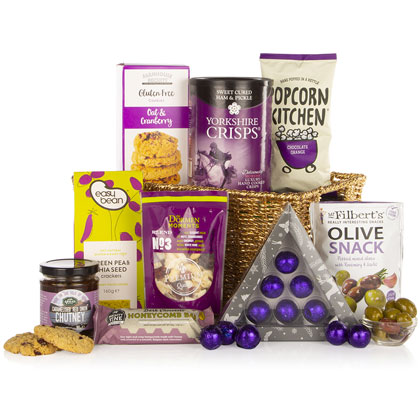 Lavishly Low Sugar - £41.99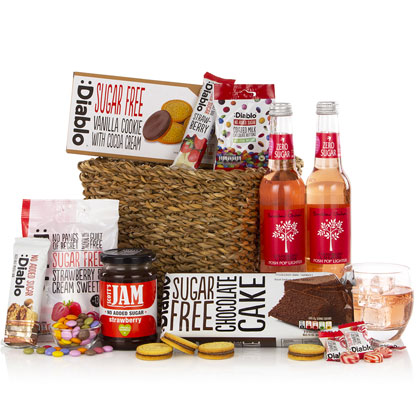 Proudly Vegan - £46.99
Non-Alcoholic Treats - £49.50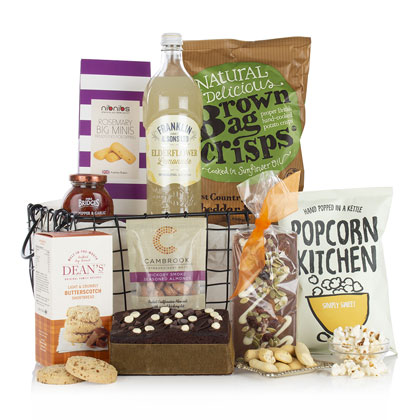 Alcohol-Free Treats - £49.99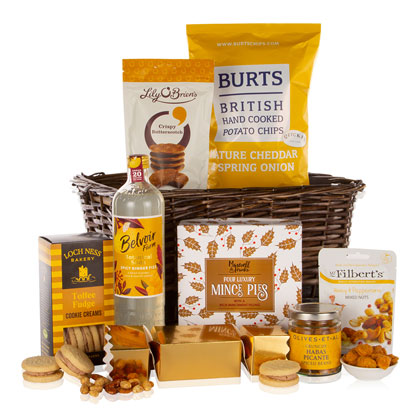 Treats for the Office
The office party wouldn't be a party without some of our delicious treats. We have a wonderful selection of hampers that are ideal for Christmas parties, here are some of our favourites;
Christmas Biscuit Tin - £21.99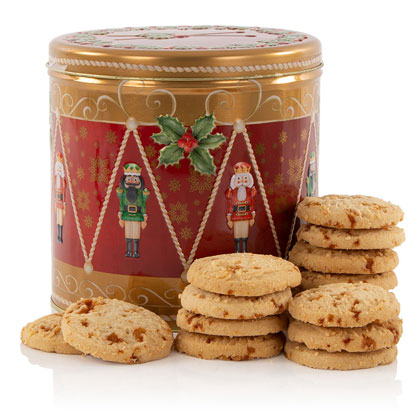 Chocolatier's Indulgence - £46.99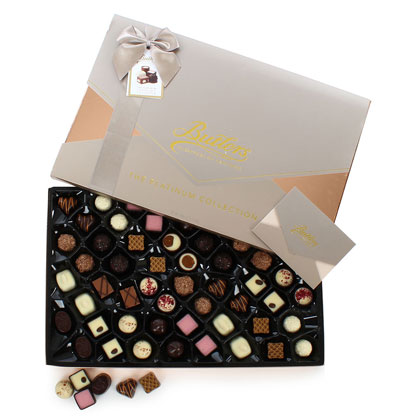 Alcohol-Free Feast - £78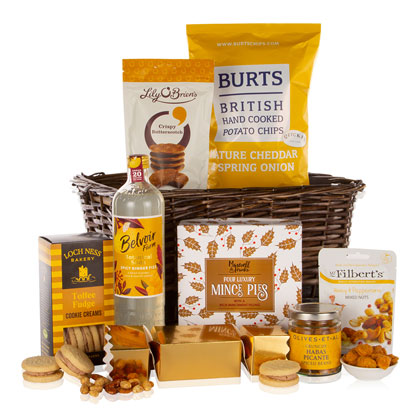 The Indulgence - £82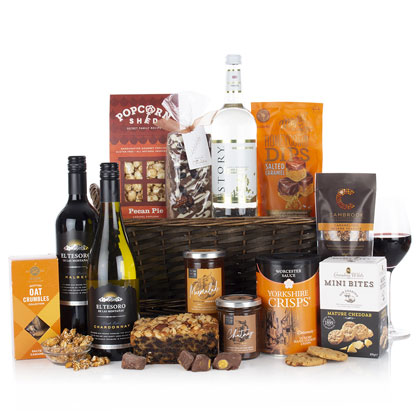 Corporate Gifts
Corporate gifts are a great way to show your employer, employees or clients appreciation for their hard work throughout the year.
A Touch of Class Basket - £133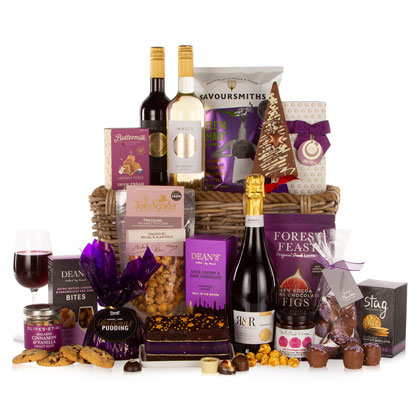 The Banquet - £157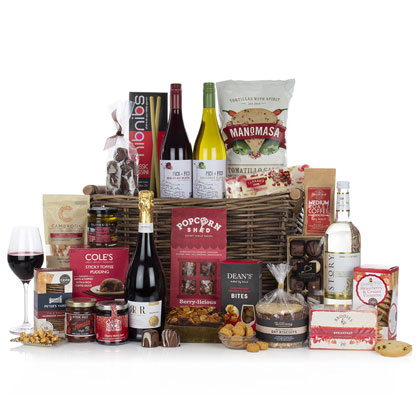 12 Wines in Wicker - £184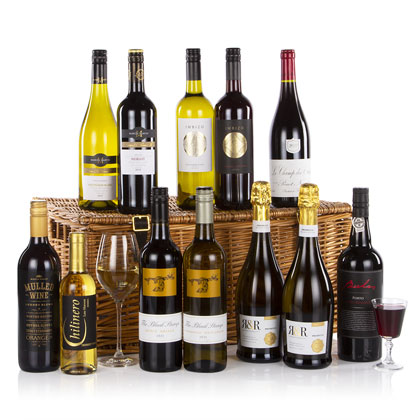 Director's Choice - £359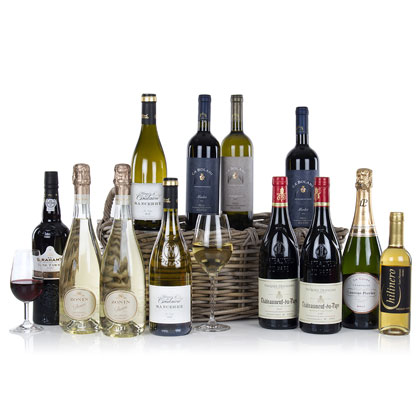 Please note: The fresh food hampers are available for delivery from the following dates 9th December & 16th December.