S.T. Dupont Paris has been at the forefront of authentic luxury for almost 150 years. Passed down from generation to generation, S.T. Dupont combines uncompromised quality with creativity.
S.T. Dupont Paris has released some exciting collections this year, which we've managed to get our hands on just in time for Christmas!
Spring Series
S.T. Dupont Paris has treated some of its signature pens, lighters and accessories to a little pastel makeover. Available in pastel pink, blue and vanilla, S.T. Dupont's Spring Series will add a touch of freshness and optimism to your daily routine. Five product ranges are included in this refreshing collection; the Liberté and D-Initial writing instruments, Slim 7 and Minijet lighters and smoking accessories.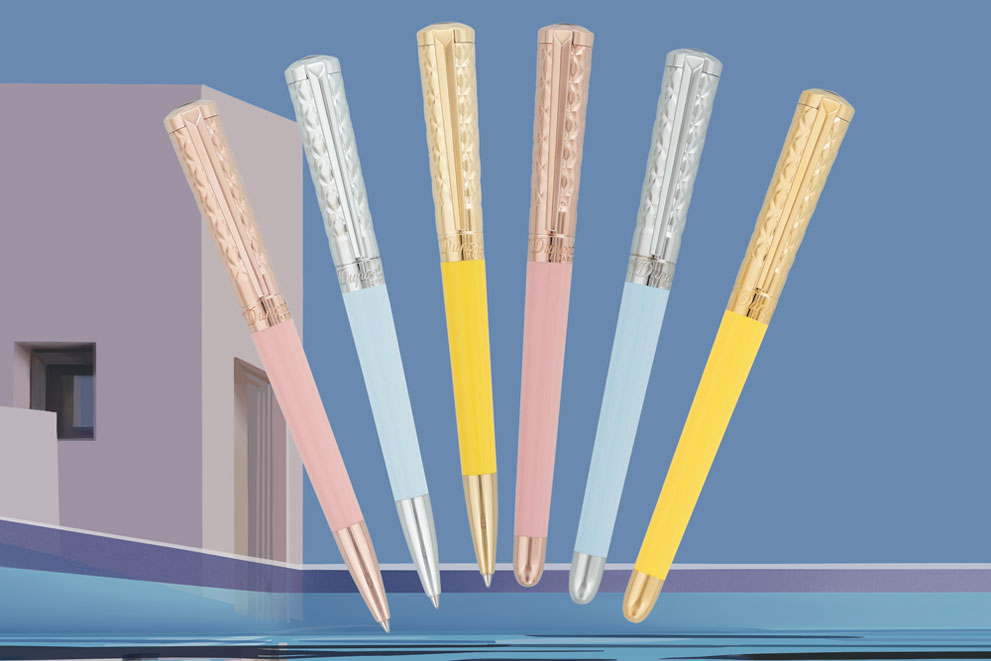 Matt Colours Series
In 2021, S.T. Dupont Paris released a series of matt finish lighters in khaki and orange. Following the success of these collections, S.T. Dupont has decided to repeat this with all new colours. The intense matt red and black colours conjure up the world of sport, speed and power. Three lighter collections are available in matt red and black; the Megajet, the Slim 7 and the Minijet. Ballpoint pens and smoking accessories are also available in the new matt colours.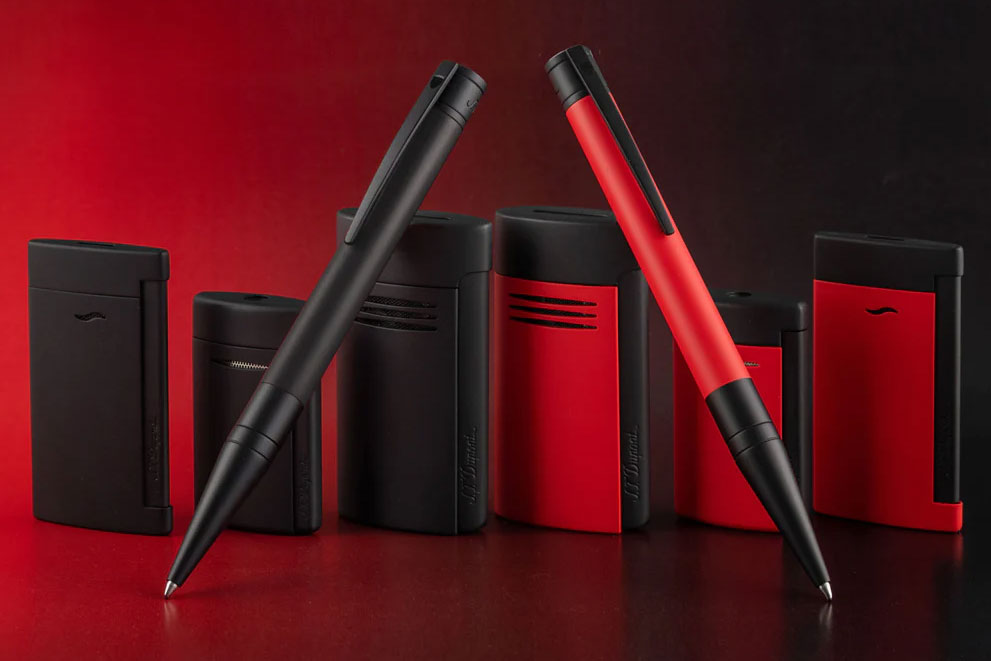 Carbon Series
Celebrating the power of nature, S.T. Dupont Paris has designed the Carbon Series with innovation in mind. The Carbon Series showcases the power of natural elements such as tornadoes, lightning, thunderstorms, volcanoes and glaciers. S.T. Dupont's Carbon Series is made in a combination of carbon and black PVD. Three product ranges are included in this innovative collection; the Line D Large writing instruments, Ligne 2 lighters and smoking accessories.
Available in Dark Storm (matt black & white) and Glacial Cave (matt black & blue).
Please note we're still waiting on the arrival of the new carbon series. Contact us if you have any questions or queries about this upcoming series.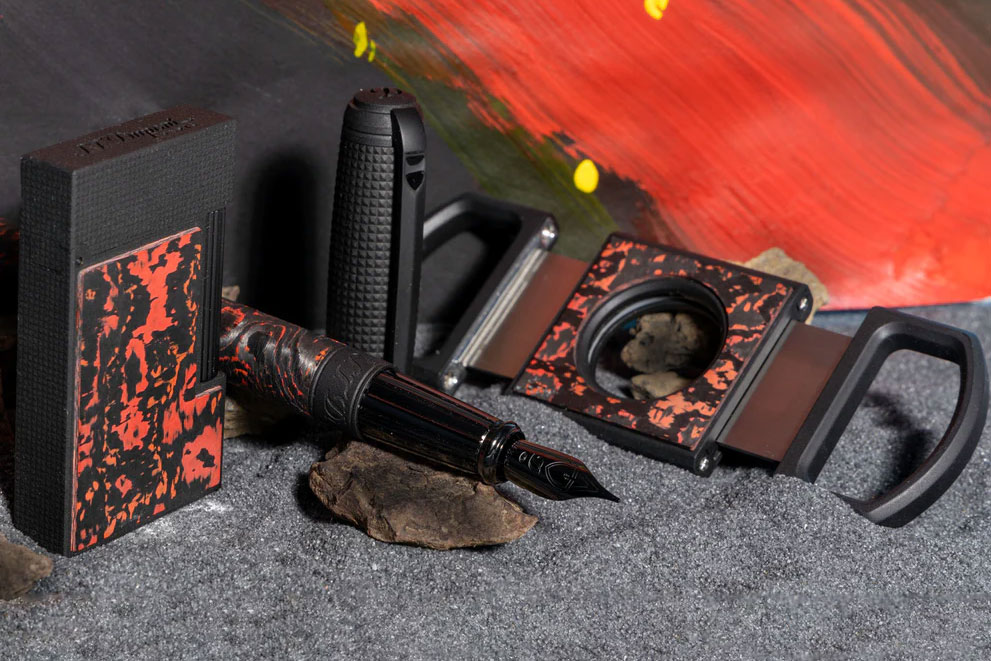 Le Grand "Cling" Lighters
The Le Grand lighter is one of S.T. Dupont's most luxurious lighters. Any avid S.T. Dupont Paris fan will instantly recognise the sound engineering fitted with the Le Grand lighter. But what if I told you they've added a louder and bolder cling to this collection? The Le Grand Cling offers a sensory experience that reminds you of the small escapes in life right before you light up your cigar.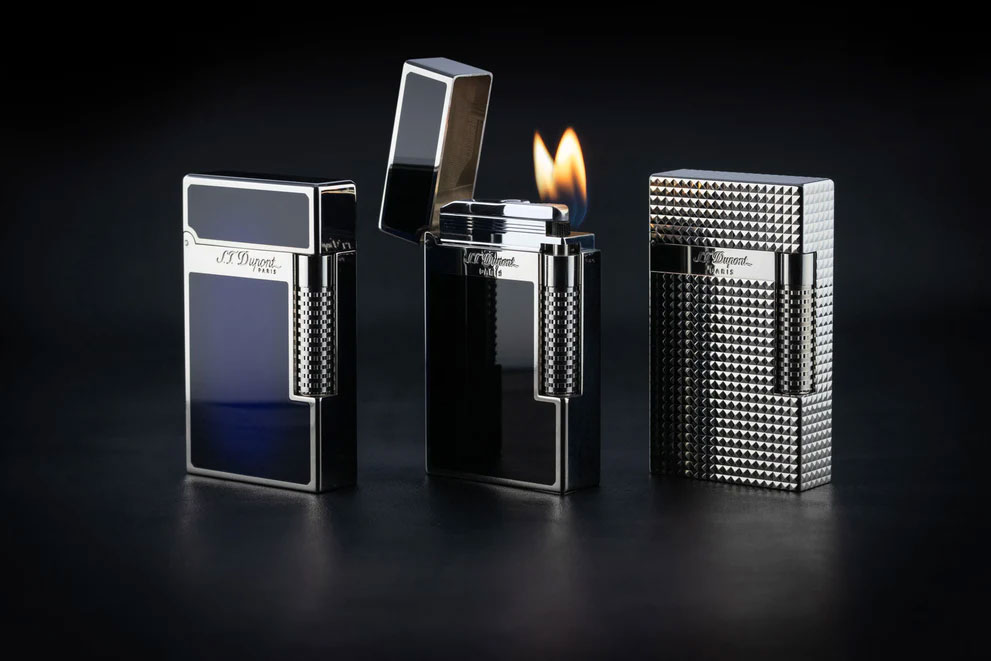 There are tons of new S.T. Dupont Paris items on our website, have a look and see what takes your fancy!